If you see some images on the net related to 2023 Honda CR V, you should know that they are only renderings, inspired by the recent (spied) shots CR V on the test. Honda itself has never endorsed or confirmed the new renderings of the CR V, so you shouldn't 'believe' all of those things you have seen on the net.
About Honda CR V
The CR V is one of the most popular compact SUV type, especially for families, since its production in 1995. The ride is now entering the fifth generation and mild updates have been done to keep it remains popular and competitive against competitors, such as Hyundai, Toyota, and Ford.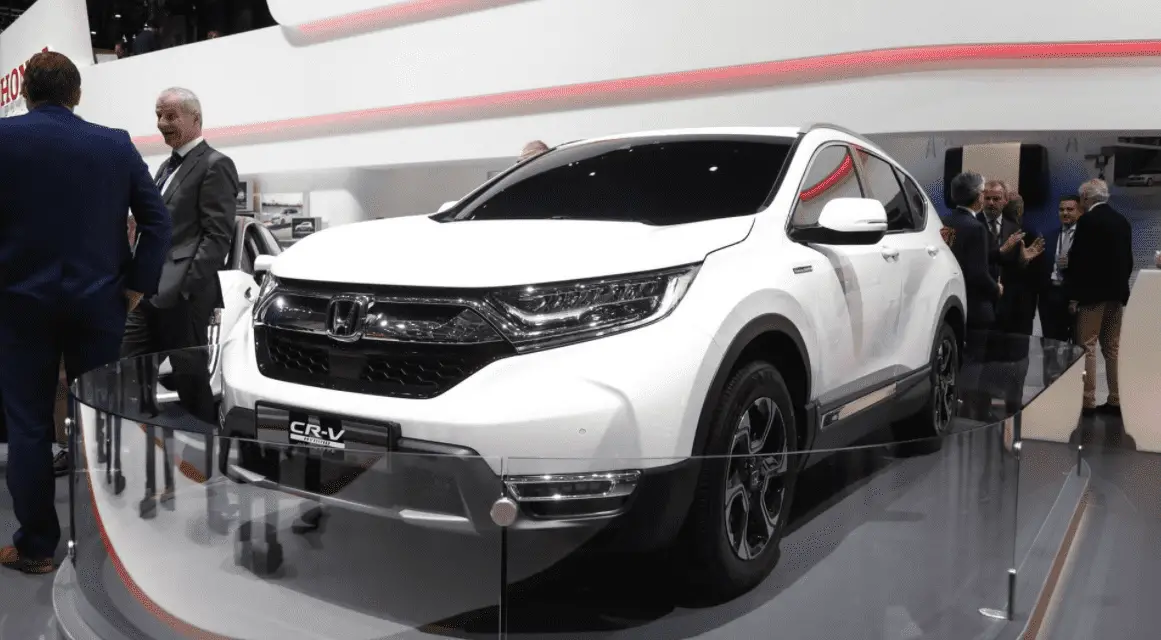 And now, Honda is developing the sixth generation which is completely new. They do it so the vehicle remains fresh and updated. Honda wants to keep it 'safe' by having a mature, well-tailored, and also contemporary look. But then again, will the new CR V have the electrified model? What about the powertrain details? We'll dig further into the design.
Honda CR V 2023 Redesign
The current lineup of Honda is considered wacky and weird, but some variants remain simple, such as the CR V, Accord, and Civic. They are more mature and refined, appealing to many of its general users. On the front area, the new Honda CR V 2023 Redesign is coming with new front fascia (to boost dynamics) consisting of a horizontal spear connecting LED matrix headlights and trapezoidal grille. The hood would be longer, emphasizing power. The prominent fenders exude confidence. The shoulder line is crisp, connecting the taillights (front and rear). The rear taillights, however, would be more detailed and sharper for their appearance.
From the prototypes, it's obvious to tell that the CR V would be longer, compared to the current one. The current model comes with 4.6 meters of length and 1.8 meters of width and also 1.6 meters of height. The overall wheelbase would be 2.6 meters in total.
The Interior Cabin
Honda plans on delivering premium look to their CR V, which should be seen from the exterior look and felt within the interior cabin. There would even be a built-in Google as a part of the infotainment techs, which are just awesome!
Honda is known for its consistency and craftsmanship in delivering comfy interior, as they rarely fail in creating stylish interior. Because of the extra increase in the overall dimension, the new CR V would have more spacious cabin, minimalist styles, a possible three rows arrangement, better materials, and 7 seat options.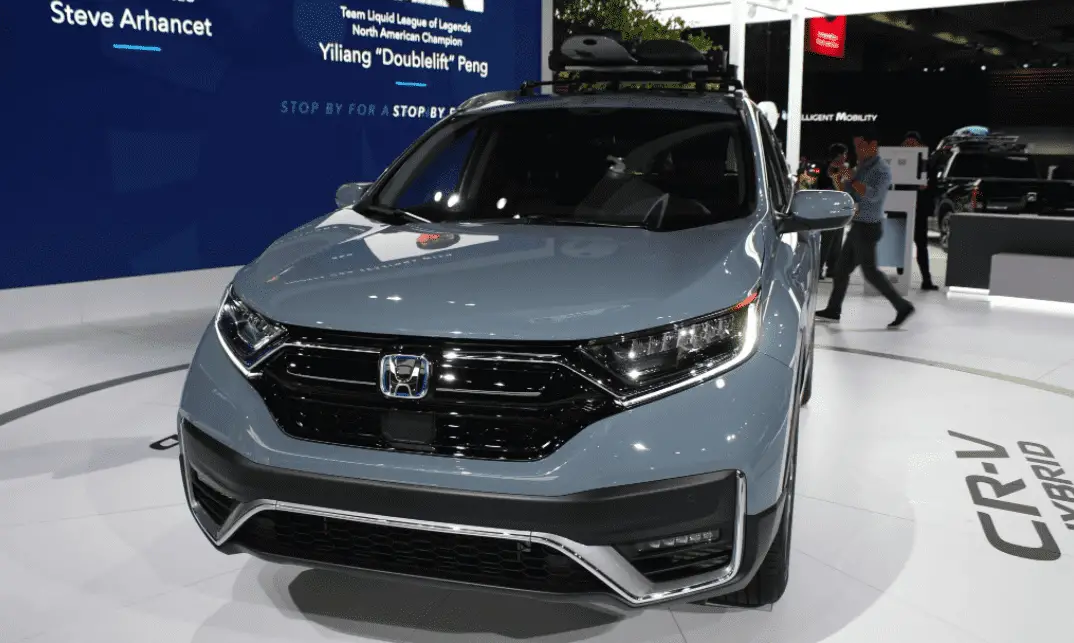 There would also be bigger dashboard with bigger display for infotainment, accompanied by Android Auto and Apple CarPlay, WiFi hotspot, and wireless charging. Honda would be offering digital key for the first time … at least for the CR V. its Sensing Suite would include dynamic cruise control, omnidirectional auto emergency brake, traffic sign recognition, and lane keeping assist as they would be the standard.
Powertrain and Performance
The basic trim would likely be coming with inline-four turbocharged unit with 1.5 liter capacity being connected to the CVT in both all wheel and front wheel driving system.
Honda would be offering a plug-in hybrid model, but not the all electrified model. For this model, it's possible that they are going to use the Atkinson-cycle and gas four-cylinder unit with 2.0 liter capacity, being paired with electric motor to churn 212 hp. For this one, power would be delivered through the front wheel or all four through the e-CVT transmission. The plug-in hybrid is expected to compete against Escape PHEV (from Ford) and also RAV4 Prime (from Toyota).
Honda hasn't said anything about the price and release date of 2023 Honda CR V so we should wait for further confirmation from them.