It's finally official: the 2024 F 150 would be coming with electric power. It is supposed to be highly affordable, useful, and practical. The pickup truck is able to perform regular and needed truck tasks while remaining environmentally friendly and functional. It eliminates emissions quite efficiently. And this is the reason why Ford is doubling their production (for F-150) in 2024.
What's Happening to 2024 Model?
Along with the changes happening to the 2024 model with the electrification, it seems that the truck will also get some updates. Known as F-150 Lightning, this 2024 F 150 will get some redesign work. No wonder if Ford is getting around 120,000 pre-orders although it's not clear whether it will turn into real orders. But then again, Ford has already shown signs of undergoing second gen production for 2025. Unfortunately, there is no teaser image for this ride.
Upcoming Development
Ford seems to have a completely different construction for the new F-150 Lightning. They are improving the overall construction, such as having a backup generator or multifunctional tailgate. The latter feature has been used by other brands, such as Chevrolet Silverado. Then there is Canoo, the electric truck, comes with extendable tailgate. Basically, the next grandeur thing would be a tailgate that is able to do more – more than closing and opening.
It seems that the new Lightning will likely use different battery package from the currently used. So far, GM has developed their own battery, the Ultium, and they have shared it with Honda. Yes, it happened even before they implement it for their own products. Ford is going the same route by creating batteries that can fit nicely to their production.
It would be called as TE1 (truck) architecture. It should make the manufacturing process for the EV easier, as well as cheaper. The only problem is that such a platform won't be ready soon. It's even possible that it would be completely ready for 2025 but the company tries their best to make it happen for the 2024 production. For now, we can only cross our fingers and expect for the best.
Ford has its own long term plan where they would create 40% of their global production to be electrified, and it should happen before 2030. With Mach-E Mustang and F-150 Lightning, they have started their journey in electric vehicles. But then again, Ford is building 2 completely different platforms, so we just have to wait and see for the upcoming production.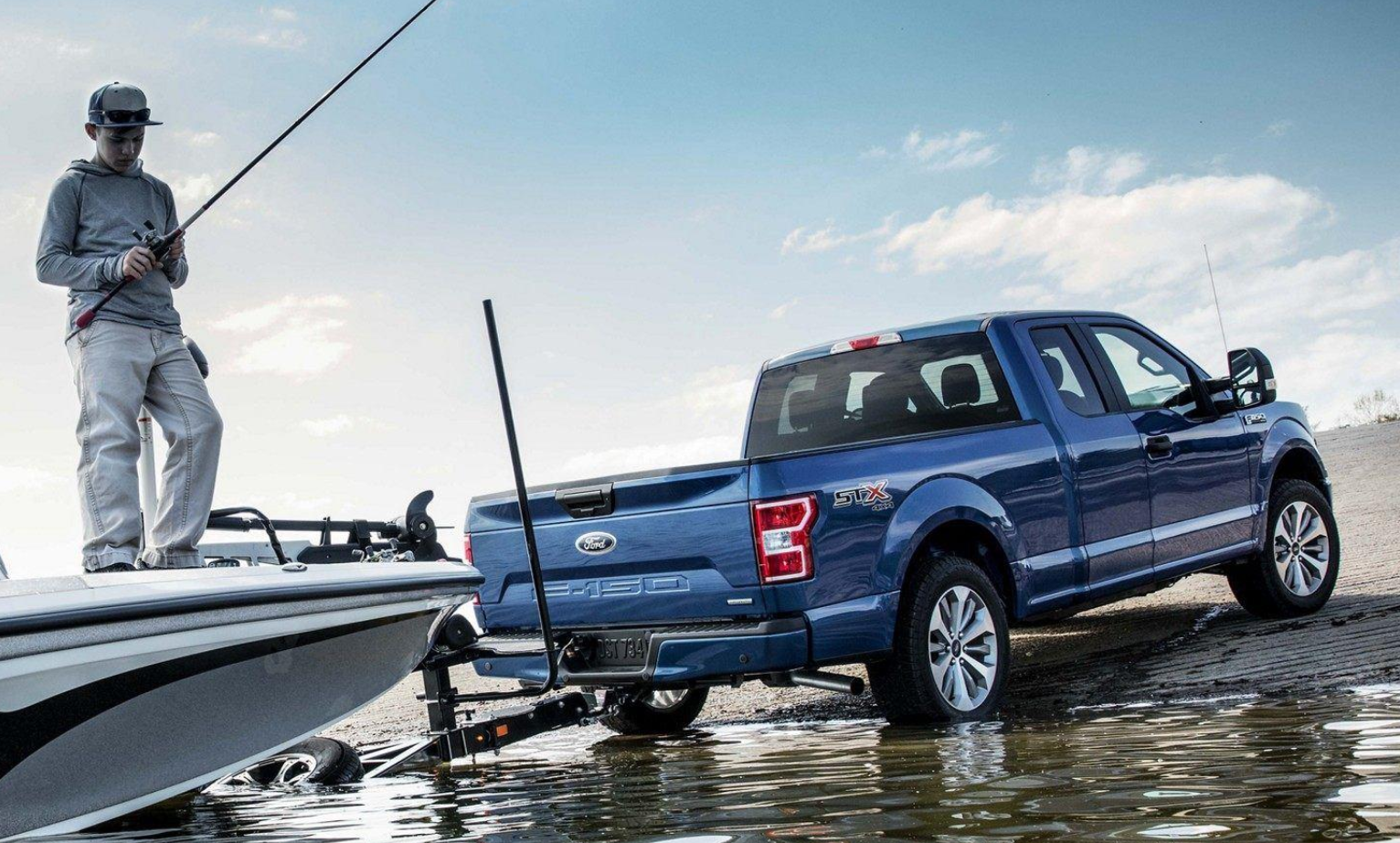 The European lineup, such as the Focus (which has been discontinued in America), will have full electrification before 2030. It would be great if powerful electric truck is ready!
Interior Cabin
You can find the landscape SYNC4 infotainment system (with touchscreen technology) with 12 inch of size. The size would be available for XLT and Pro trims, while the Platinum and Lariat will get bigger size, up to 15.5 inch. If you have been following Mach-E, you'd know the layout and arrangement, which would be quite familiar. Rumor has it that there would be similar technology that you can also find at Tesla Autopilot, but there is no official release about it so we can't be really sure about it.
The Available Colors
If everything goes planned, the upcoming F-150 2024 would be coming with various colors. There are 10 hues to choose, including White Star, Blue Iced, Gray Stone, Blue Atlas, Red Rapid, Black Agate, Silver Iconic, Gray Carbonized, Blue Antimatter, and White Oxford. Buyers are free to choose whatever color they want, except for Red Rapid and White Star. If you choose those colors, you will have to spend extra; not more than $600.
When you have to compare the Lightning and the F-150 petrol, the Lightning 'only' comes with 5 color options, including Blue Velocity, Lead Foot, Smoked Quartz, Guard, and Brown Kodiak. However, the Lightning also gets exclusive colors that aren't offered in petrol line, such as Blue Iced and Blue Atlas. We should know more about 2024 F 150 once we get more info about the truck.