Electric vehicles are the future, so it's no wonder if there would be 2024 Hummer EV. Many auto enthusiasts have predicted an EV SUV when GMC announced the availability of Hummer EV as a pickup truck. And it turns out that their 'predictions' are true. GMC started providing teasers for their electric SUV a while ago, and it seems that they have finally made it official. It has been confirmed that there is going to be 2024 model for Hummer EV SUV which offers the same breathtaking performance and cool technologies, as the truck. After all, we are talking about Hummer and you shouldn't expect less when it comes to this sturdy and powerful ride.
Powertrain and Performance
No need to worry that the SUV may have a lame or lousy performance. The SUV would be coming with similar electric layout, just like the pickup truck. It means that you can expect three motors arrangement along the way. They are planning on having the three motors first, and then release another model with two motors version (and with lower price tag).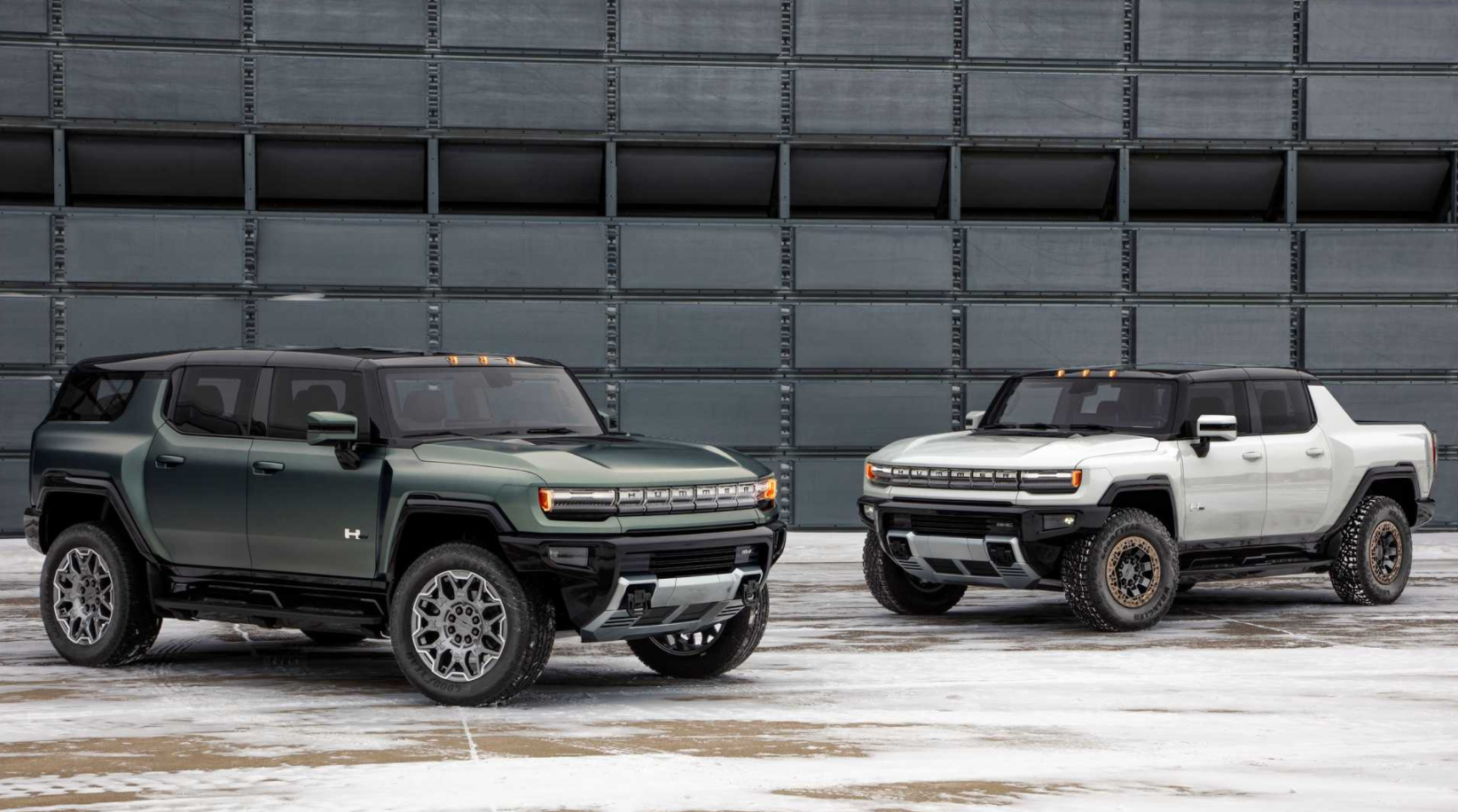 Despite the same arrangement, the engine won't be as punchy as the one for the pickup. According to GMC
, the tri-motor SUV can 'only' generate 830 hp with 619 kW. When compared to the truck (which can generate 1000 hp with 746 kW), the power for the SUV seems 'low'. But then again, you need to remember that 830 hp is quite a lot, and it should be impressive that such big and burly design (like Hummer) would still be able to pull it off.
But you need to understand: Hummer replaces the one internal combustion engine with several motors, which means that the wheel torque is more likely around 1,346 Nm. It means that Hummer SUV is similar to the heavy duty diesel trucks. This is still awesome and impressive, even for a truck. And the numbers are for a luxury SUV!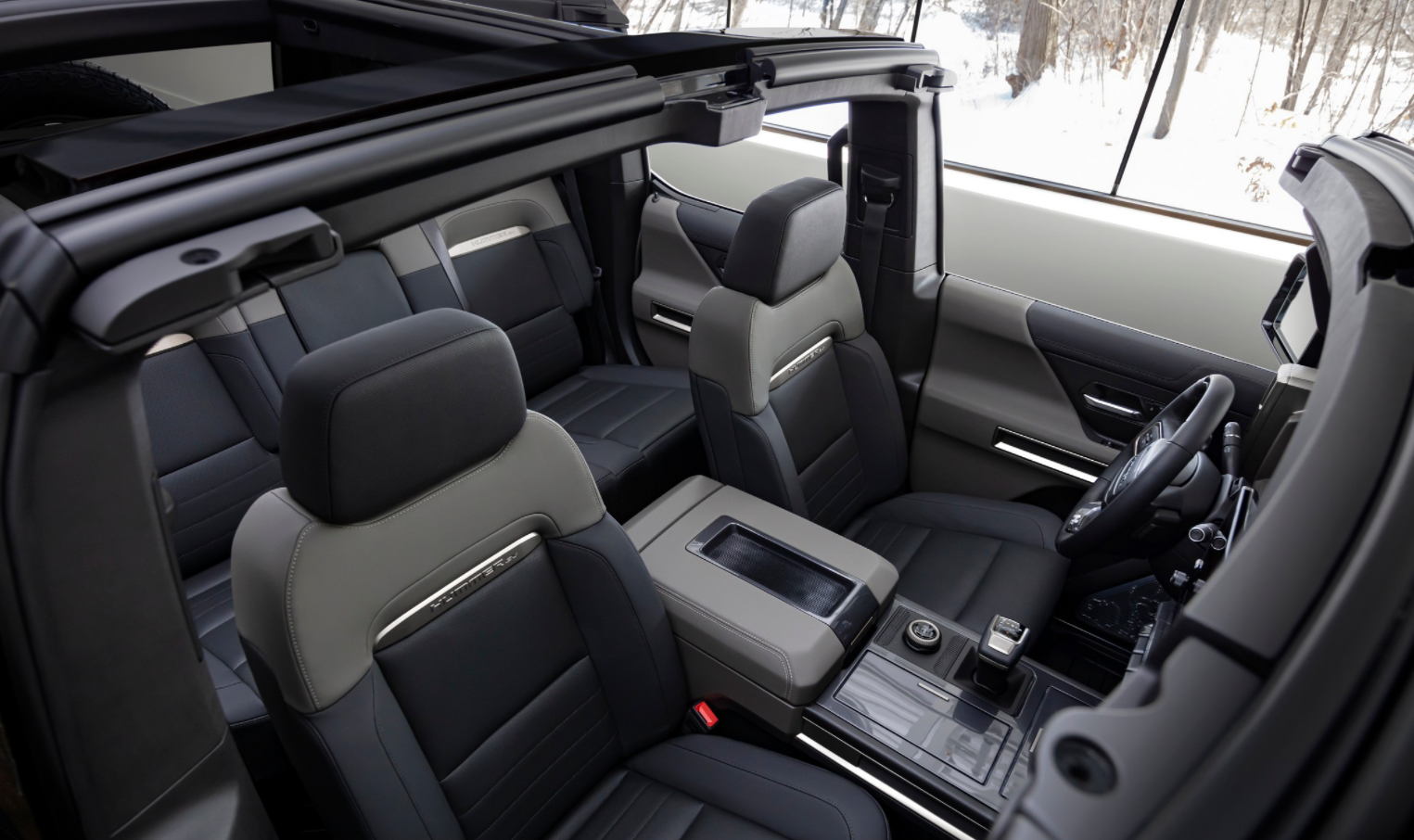 It is said that the SUV would be able to reach 60 mph in around 3.5 seconds, which is super impressive. And what about its performance for offroad setting? The SUV won't disappoint. With best in class departure angle, 4 wheel steer, and others, you won't have to worry about a thing even when you are going off the beaten road.
Design and Layout
The SUV should be able to accommodate 5 people quite comfortably and conveniently. The rear area is new and you can find a full size (mounted) spare with the generous cargo area. You should expect the Enhanced Super Cruise, Extract Mode, Watts to Freedom mode, and four wheel Crabwalk mode that will give you flexibility in terms of driving.Electric Power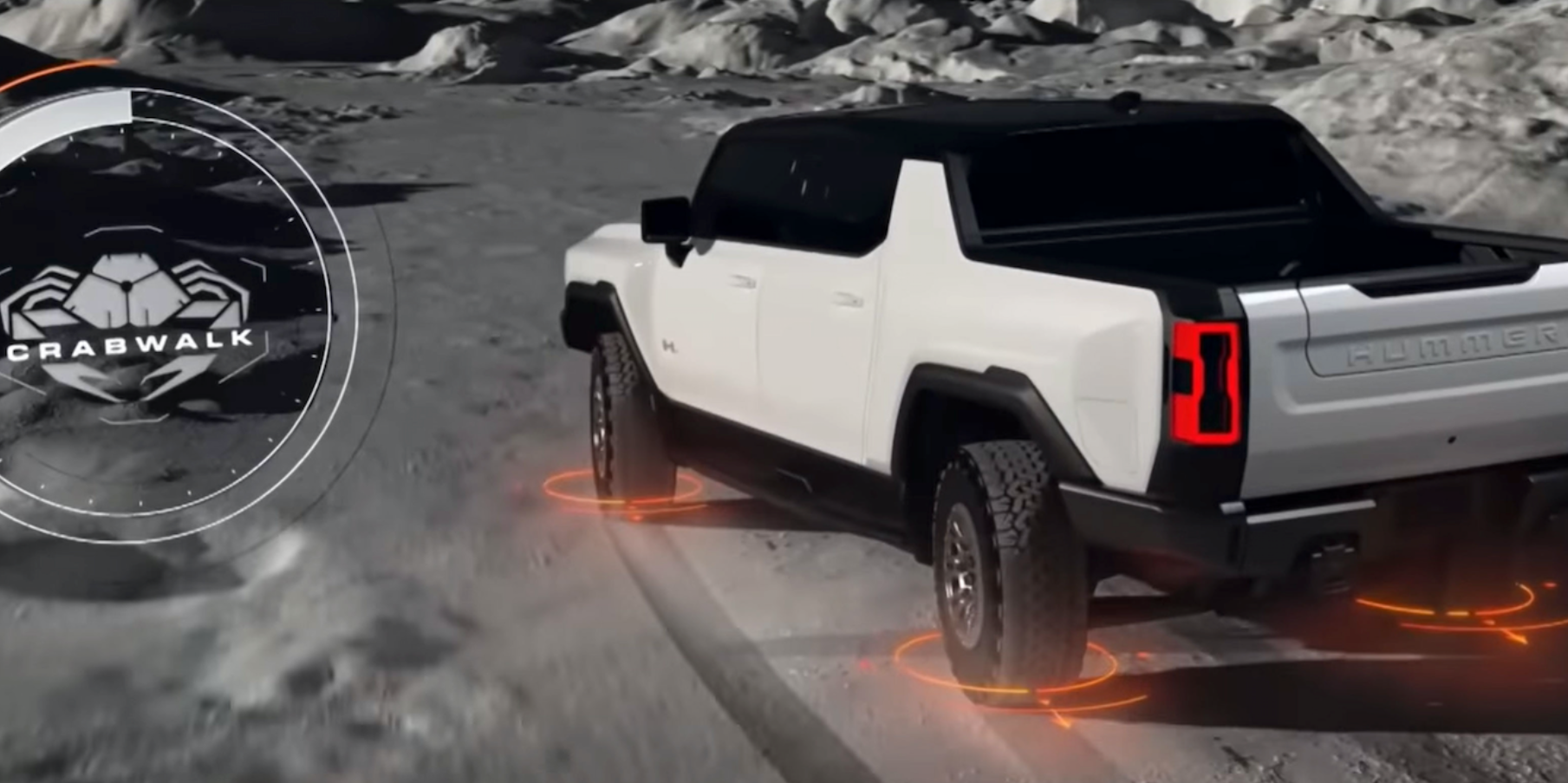 Let's not forget that the 2024 Hummer EV SUV would be coming with Ultium platform (with 800V ability), no matter the trim. The entry level, however, would only have 400V of capacity. It means that the base trim can cover 250 miles of range with electric only, while the higher trims can cover more than 300 miles.
Launching Timeline and Price
For the launch, the SUV would be following the seemingly similar schedule as the pickup truck. The Edition 1 would be released first. It should be ready sometime in the beginning of 2023. The tag price may be around $106,000 or around $111,000 if you pick the Extreme Offroad package. After the Edition 1, expect Hummer EV 3X and also 2X to release in spring time of 2023. The 3X (with three motors) would be set at around $100,000. In the meanwhile the 2X dual motor would be set at around $90,000. And finally, the EV2 dual motor would arrive sometime in spring 2024, and with tag price of $80,000. We should know more about the technical details of 2024 Hummer EV once we know more.