2023 trucks worth waiting for! If you are into (pickup) trucks so much, then you should know the candidates for the best 2023 pick trucks that are available in the future. There are reasons why people like the pickup trucks. They are the representation of the things we love: freedom and utility. The trucks are able to combine function and style in a flawless manner. You are free to travel in offroad terrain as well as on the on-road setting.
Best 2023 Pickup Trucks Worth Waiting For
Here, we will discuss 6 best Best 2023 Pickup Trucks along with their main features and main designs. You can carry cargo and tow stuff. You can transport heavy items without having to break a sweat. And with the increasing number of people who are into trucks so much, it is no wonder if more trucks are being produced – and they become more and more advanced on a daily basis. So, what are your options for the new trucks coming out in 2023? Let's explore:
01. Karma Electric (Pickup) Truck 2023 Concept
In reality, it isn't exactly known when Karma is going to produce, and when it would be launched. However, because the 2023 vehicle model has become a hype and a trend, it is only logical if we expect that it would be released as the 2023 pickup truck and its worth waiting for!
It is pretty normal if we believe that Karma pickup truck would be included in the best 2023 pick trucks list. Karma wants to release its own pickup truck concept to compete against Tesla and its Cybertruck. And to be a worthy competitor against Tesla, Karma is planning to release the truck as an electric vehicle too. Combustion unit would be offered to charge the batteries. However, we can only wait for further confirmation as there is no available info from the company.
02. RAM 2500 2023
If you are into heavy-duty pickup lines, then 2023 would be your year. RAM 2500 is also expected (and planned) to come with new features on both the inside and outside. For instance, improved and better material is planned to use for the interior cabin along with more sophisticated infotainment technology. The details on the outside are still unknown. However, RAM 2500 will have a tough competition against Chevy, GMC, and Ford, so they really need to focus on doing some crucial (and major) upgrades to stay afloat.
So far, there hasn't been any detailed info about the powertrain and also what kinds of techs included in the development. What about launch date and price? There is no info about price either, but launch date may take place in the middle up to the late of 2022 or the very early 2023. We just have to wait and see for the further update.
03. Sierra GMC 2500 HD 2023
Sierra has always been known as one of the toughest (and also the most stylish) pickup trucks in the industry. So, when GMC is planning on refreshing the Sierra HD for their 2023 model, truck enthusiasts are exited. They are curious of what the future Sierra holds in store. For a starter, there would be more exciting and appealing exterior details, inspired by the offroad package from X31. Redesigned taillights and grille would be included too. The updates aren't only happening on the exterior area as the interior cabin will get some refreshing touchup.
On the inside, a new and more sophisticated center stack would be available. The company also plans on installing new instrument panel that will go along with all the improvements and details. Although the powertrain remains unknown, the truck would be coming in different transmission options, starting from auto 6 speed, auto 8 speed, and also auto 10 speed transmission. With its reputation, we can all expect that the new 2023 model should worth included in the list of the best 2023 pick trucks.
04. Hyundai Santa Cruz 2023
Those who are into modern and futuristic designs would fall head over heels with the Santa Cruz. Who can they not be? The style is simple and yet super attractive, with the sleek curves and futuristic design. Hyundai took a pretty long time to plan out the 2023 model of Santa Cruz. They have prepared the concept since 2015, where they showed it during Detroit Auto Show. They have designed it as a compact pickup that looks sleek without compromising performance, features, and abilities. Santa Cruz is meant to deal with Ford Courier 'battle'.
The Santa Cruz would be coming with a unibody chassis, along with the combination of improved capacity and fuel efficiency. It has impressive towing and reliable power that can deliver impressive driving experience. Rumor has it that Hyundai plans on using an inline-six diesel fueled unit. But since they haven't revealed the details of the 2023 model, we simply have to hold down our horses and wait for them.
05. Bollinger B2 Truck 2023
There have been the latest prototypes being shown, displaying Bollinger B1 SUV and also B2 pickup truck. From the prototypes, they look ready; not only for production but also for the launch. The company plans on developing a mechanism where the vehicles can produce 678 Nm of torque and 614 hp, along with the combination of (two) electric motors and 120 kW battery pack. Although the truck is said to be able to reach 60 mph within 4.5 seconds (which is quite impressive), its top speed can only reach 100 mph. The truck has a pretty impressive towing capacity, set around 7500 pounds. The production should start in 2020, but there hasn't been further detail about what stage they are in. Hopefully, they are going to provide update about it soon.
06. Canoo (Electric) Truck 2023
The style is taken from the 60s vans, but added up with futuristic touch and design. As a result, you will see a futuristic angular style with interior cabin that maximizes volume. It is able to accommodate 7 people within its (full) six foot bed and extended 2+2 passenger cab. It is highly likely that the truck can also be used for working station, depending on the preference of the users. Because of the multifunctional usages, no wonder if it is included in the best 2023 pick trucks list.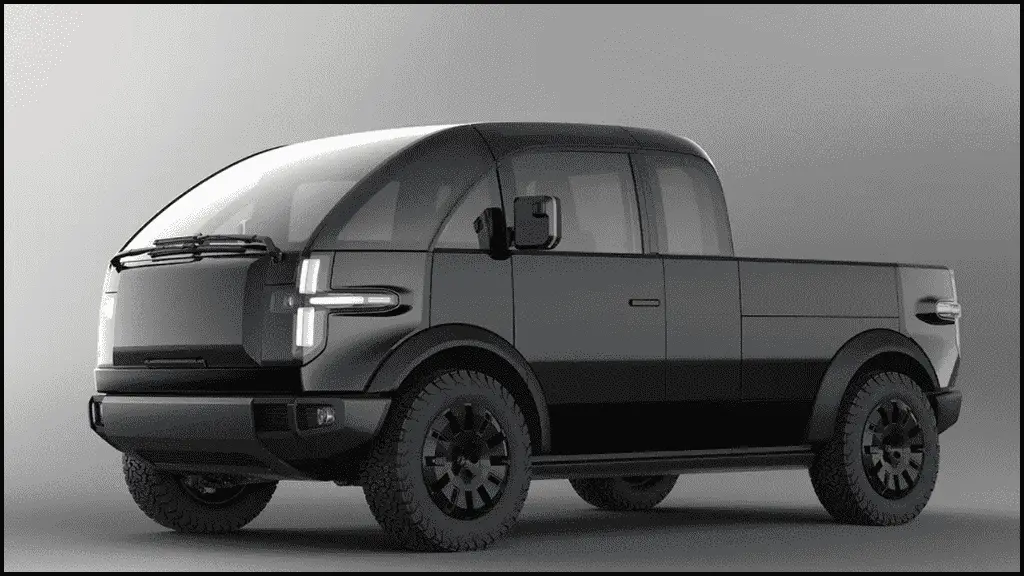 Final Words
With so many good different options, things can be overwhelming. But hopefully, these examples of the best 2023 pick trucks can help you narrow down your options and you pick the one that suits your needs (and also personal preference). Any comments on our selection for 2023 trucks worth waiting for?