Let's talk about the First Electric Ferrari EV which is going to launch in 2025. The Italian Supercar company Ferrari is already working on the next generation of V8s and V12s, and with them, an evolution of the hybrid systems on the current models. While hybrids are now becoming mainstream, Ferrari's engineers are already thinking about the next step. They know that the future of their brand, and indeed that of the entire automotive industry, lies in the adoption of electric power.
LaFerrari's hybrid vehicle has been on the market for almost a decade now and represents Maranello's willingness to embrace the electrification of transportation in the future. With the addition of the new to today's lineup, we should be able to find not one but two PHEV cars.
A new SUV called the Ferrari Purosangue will make its debut on a platform that was conceived from the beginning of its development to accommodate the use of a hybrid powertrain, due to the fact that even the Prancing Horse cannot be immune from stricter emission regulations in the future.
Maranello's PHEV lineup won't stop there, either. The company has stated its intent to introduce even more electrified models in the coming years, with the next-gen Portofino expected to be offered with a hybrid powertrain option.
Things We Get to Know about the Unnamed Ferrari EV 2025
A series of patents that appear to have been leaked online earlier this week appears to have provided details regarding Ferrari's first production ready electric vehicle (EV), scheduled for introduction as early as 2025.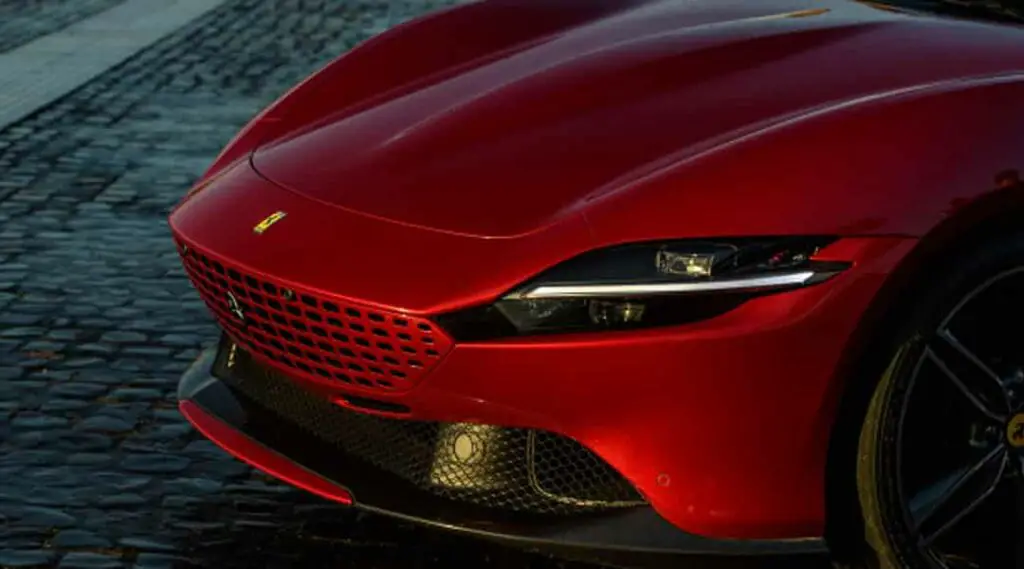 In sketches and accompanying data that have leaked onto the internet over the last couple of weeks, it appears the Italian supercar company Ferrari is planning to launch its first electric car in the form of a low riding GT that can compete with Porsche Taycan and the upcoming Tesla Roadster.
Seeing the car from the side, the EV is expected to have two seats, a long bonnet, and a short overhang, much like the Superfast supercar, a flagship model for the firm. In response to a question about the patent applications mentioned above, a Ferrari spokesperson was unable to provide any comment.
Conceptual Designs of the Unnamed Ferrari 2025
It is the case that technology isn't mature enough right now. Look at what the customers are looking for: sound is the most significant thing at the moment.
The problem with today's electric cars is that they also have an issue with range; this is especially true for cars like sports cars. The range of an electric car is particularly problematic if you are at high speeds or acceleration.
As per the chairman of Ferrari, you can rest assured that this new Ferrari Electric Vehicle upcoming in 2025 will have everything the customer has ever imagined in their car. The engineers are more than capable of constructing this landmark due to the availability of highly advanced types of machinery and experienced designers.
Ferrari's Pledge 
It has been vowed by the European auto industry that internal combustion engines will be phased out by 2035, but it poses a greater challenge for sports car manufacturers such as Ferrari and Lamborghini, which are known for putting massive petrol-guzzling engines into their exotic cars and delivering insanely high performance, to eliminate internal combustion engines completely.
In the future, Ferrari has expressed the intention of being able to make unique cars through the use of electric powertrain technology in their vehicles. Ferrari has already made a big announcement that by 2030, a big part of its total sales will come from hybrid and pure electric models, according to the carmaker.
We will be able to make even more unique cars thanks to electrification, officials have said. Moreover, Ferrari promises to always be distinctive in everything it does, and always maintain its distinctive performance and style. Besides that, the automaker also stated that non-core components would be outsourced to other companies.   
Ferrari's Further Plans in the EV market
It has been confirmed by Ferrari that the company is planning to launch its first ever all electric model in 2025, and this new model will be part of what the automaker plans to introduce within the year 2026, which will comprise some 15 new models.
There are reports stating that Ferrari expects fully electric cars to represent five percent of their sales in 2025 and forty percent by 2030, based on the forecasts they have made. While hybrid vehicles are expected to grow to 55 percent in 2025 instead of 20 percent in 2021, the automaker anticipates that sales of hybrid vehicles will drop to 40 percent in 2030 after a rise to 55 percent in 2025.
At Ferrari's Maranello plant in Italy, the automaker plans on assembling its fully electric cars with the help of a new assembly line designed especially for the purpose, which will include motors, inverters, and battery modules modified specifically for Ferrari's fully electric cars.
Engine of the Unnamed Ferrari EV 2025
It is estimated that the maximum power offered by the automobile could be as high as 610 horsepower, but the potential could be even higher.
Ferrari's first electric car may employ some of the technology from Ferrari's new twin-turbo V8 SF90, which boasts a 4 liter V8 mated to three electric motors for a combined output of astonishing 1,000 horsepower, Ferrari's most powerful road vehicle to date.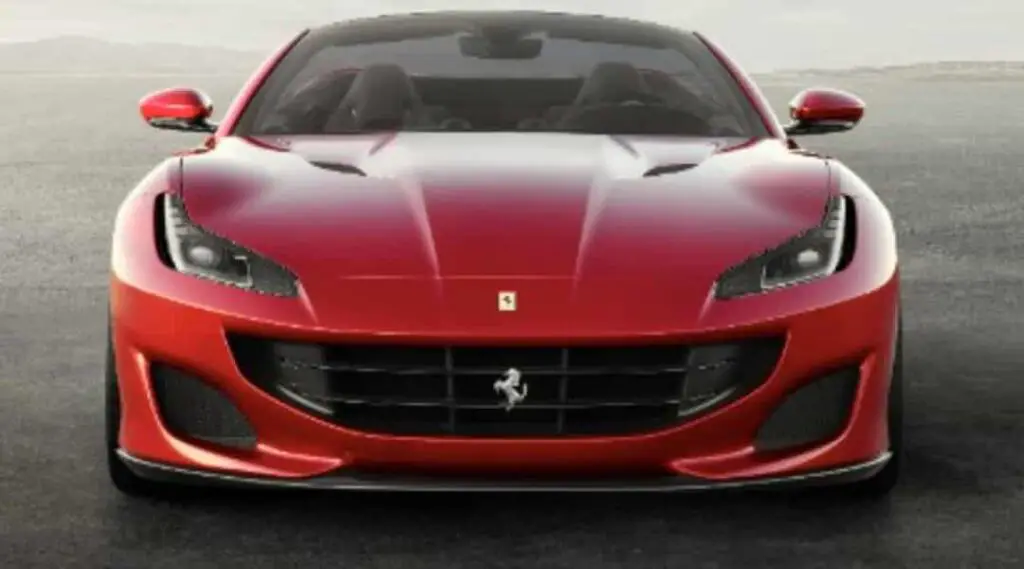 Ferrari has yet to announce a successor to the SF90 Stradale Hybrid model, which uses the same Axial Flux motor design with its best-in-class power and torque densities, as being used in the first electric car.
In addition to adopting electric powertrain technology in this unnamed electric car, the companies must also ensure the vehicles are still capable of delivering the high performance that makes them desirable.
Performance and Transmission of the Unnamed Ferrari 2025
Transmission
In accordance with recent reports, pure electric Ferraris are likely to come with quad motors installed on top of the chassis. The wheels could be equipped with their own motors, enabling active torque vectoring for safe and stable cornering even at high speeds.
Performance
There was no specific information provided by Ferrari at the event about how its electric car would perform, but it did say it would use racing technology in its electric cars. Power density is expected to increase by 10 percent every two years for the next five years, according to the company.
A series of measures will be implemented to increase the power density of the system, such as improving cooling, enhancing conductive materials, developing new insulation materials, developing new magnetic materials, and designing superconductive materials.
Battery of the Unnamed Ferrari 2025
In regards to the cell chemistry that Ferrari plans to use for its electric cars, the company has remained mum on which cell chemistry will be used, but it insists that it will be able to get its hands on the best technology available for its electric cars.
We can expect that the company will be able to obtain early access to the All-Solid-State Battery technology in 2027-28 when mass production is likely to start, but that is not certain. Probably the most realistic possibility for the first few launches of new lithium-ion batteries would be to produce a more advanced version of lithium-ion batteries with much better cell density than is currently available today.
Related News
A Ferrari electric car is rumored to be in the works, as Ferrari recently patented one of the unique applications it will install in its new unnamed EV.
According to the reports, there have been few details provided regarding the patent application, but we can gather that it pertains to a system to mount a vehicle battery pack. The use of this system in a production vehicle, however, is not known.
Sports cars, supercars, and hypercars usually have battery anchor points either on the vehicle's floor or directly above it. It is critical that these vehicles have as little weight as possible and have strong battery protection systems.
As a secondary benefit of this patented layout, customers would be able to enjoy a driving experience similar to that of a mid-engine Ferrari if this layout became available. This elevation of the car has been claimed by Ferrari to improve its aerodynamic properties. 
Price and Launch date of this unnamed Ferrari EV
The company's first electric vehicle will launch in 2025, although no fixed date has yet been announced. Around $220,000 is expected to be the price of the Unnamed Ferrari EV.