Let us delve to know top 10 fully electric supercars and hypercars which are not into most people's knowledge. The Electric car market is filled with competition and many brands make good EVs that many people do not know about. These cars provide great specifications, and designs and are unique on their own. Here we are going to discuss some Fully Electric supercars that many people might not know about. 
1. Pininfarina Battista
The Pininfarina Battista is the most dominant car that is manufactured in Italy.  Battery pack supplied by Rimac Automobili powers the Battista. It is powered by four individual motors, one at each wheel, which combine to produce 1400 kW of power and 2300 N⋅m of torque.
Front and rear crash structures are made of aluminium, with a carbon-fibre monocoque chassis. There is a low mass due to the use of the same material for most of the body panels. The rims of the car are 533.4 mm in diameter, and the tyres are Pirelli P Zero Corsas.
2. Nio EP9
Nio is a well-known brand in China and The Nio EP9 is a popular supercar. Despite its high top speed and horsepower rating of 1,341, between zero and sixty mph, the vehicle accelerates in 2.7 seconds. The Nio promises a Formula One racecar experience with double the downforce and a 3G cornering experience.
After a full charge, the EP9 can go 265 miles before requiring a new battery. As part of the car's interchangeable battery system, the battery can be swapped in eight minutes.
3. Koenigsegg Jesko
Koenigsegg is a Swedish car manufacturer and the Koenigsegg Jesko is officially one of the fastest cars to ever exist in the world. According to Koenigsegg, the Jesko can reach 300 mph with 1,600 horsepower. T The car is available in two versions. One is built for running at 300 mph, and the other is built for racing with serious downforce. The chassis, suspension, engine, and gearbox are all new, regardless of variant.
The car is powered by a twin-turbo 5.0-litre V8 engine. With this engine, the company has produced a more powerful and lighter V8 than any other. With E85 biofuel, it will produce 1,600 horsepower and with regular gasoline, it will produce 1,280 horsepower. There is 1,106 lb-ft of torque available. The Company has built multi-clutch gearboxes that are standard on both cars.
4. Aspark Owl
Developed by the Japanese engineering firm Aspark, the Owl is an all-electric, battery-powered sports car. With a carbon fibre body and monocoque chassis, the car weighs around 120 kg (265 lbs) The roof contains a stainless steel support structure that increases the strength of the bodywork.
According to the manufacturer, the OWL can reach a top speed of 400 km/h (249 mph) in just 1.69 seconds, reach a top speed of 0-100 km/h in 1.9 seconds, and reach a top speed of 0-299 km/h in 10.6 seconds. This would make it the fastest-accelerating production car ever.
5. Rimac C_Two
According to Rimac, the C_Two's four electric motors produce a total of 1,914 horsepower (1,887 bhp) and 1,696 pound-feet of torque or 2,300Nm in new money. With individual single-speed gearboxes for the front wheels and twin two-speed gearboxes for the rear wheels, you can reach truly terrifying top speeds. It is claimed that Rimac C_Two  can go up to 258 mph.
6. Drako GTE
The Drako GTE is a car with many features, the car has Despite its drag-strip-friendly one-foot rollout, the C2 will hit 0-60mph in just 1.85 seconds, and 0-62mph for us Europeans in just 1.97 seconds. The car can reach 200 mph or more thanks to four electric motors that produce 1,200 hp and 6,571 lb-ft of torque. The car will cost $1.25 million and only 25 cars will be produced.
7. Qiantu K50 Supercar
The K50 supercar by Qiantu Motors has a 365-mile range. By 2019 the car was already in production with 1000 units sold in China and the car will soon arrive in other countries with a price tag near about $150,000. In the production version of the Qiantu K50, the peak output was 376 hp and 427 lb-ft, a decrease from the original's 430 hp and 560 lb-ft.  With a limited top speed of 112 mph, it can zoom from 0 to 60mph in 4.3 seconds.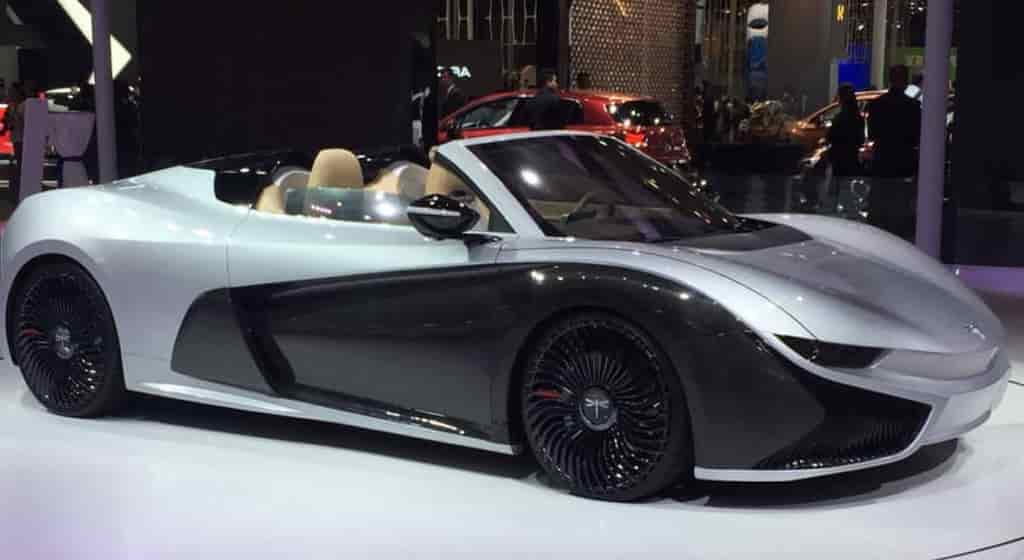 8. Genovation GXE
The car is powered by two motors attached to its rear driveshaft, which are powered by a 60 kWh battery. With a speed of 220 mph, it can go from 0-60 mph in three seconds. A traditional seven-speed manual transmission is a feature that no other EV supercar offers. The automatic transmission can be paddle-shifted or dual-clutch.
9. Elextra Electric Supercar
Elextra, a Swiss EV startup, revealed its all-electric drivetrain concept car in 2017. It is an all-wheel-drive, four-door roadster with four seats and a dual-motor powerplant that generates 680 horsepower for a 0 to 60 mph sprint time of 2.3 seconds and a peak speed of 155 mph. Charging the car just once gets you 373 miles in the automobile.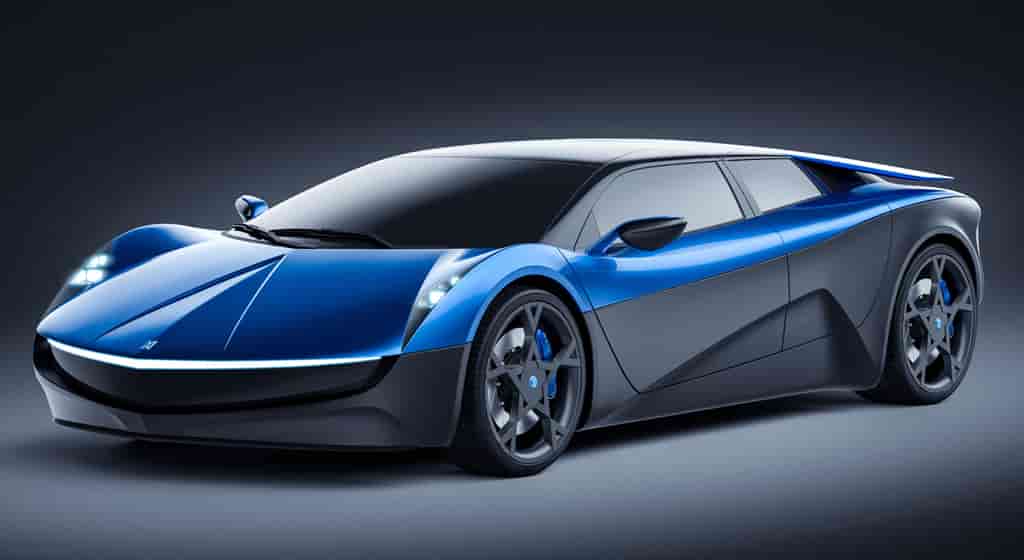 10. Karma SC2
The SC2, an electric vehicle produced by the California-based Karma Automotive, can reportedly accelerate from 0 to 60 miles per hour in 1.9 seconds thanks to its 1,100 horsepower and 10,500 ft-lbs of wheel torque. Power is channelled from a 120kwh battery pack to two motors in this AWD, which has a 350-mile range rating. When parked, the car's adaptive laser projector replays the driving experience so that drivers can relive their driving experience.