You need to know various kinds of traffic rules and regulations while driving on a highway. It is possible to be drowsy while driving on a cold and snowy night, resulting in a severe accident for you and your family. Having highway driving assist can stop these disasters, which is why your car should have it.
It allows partial autonomy and allows drivers to focus less on their driving when on freeways and to let go of their hands and feet. Autonomous driving is not possible in dangerous situations or when drivers need to manually control their handles and brakes.
Define Highway Drive Assist
With Highway Driving Assist or HDA, an advanced driver assistance technology, you will be able to travel longer distances and safely.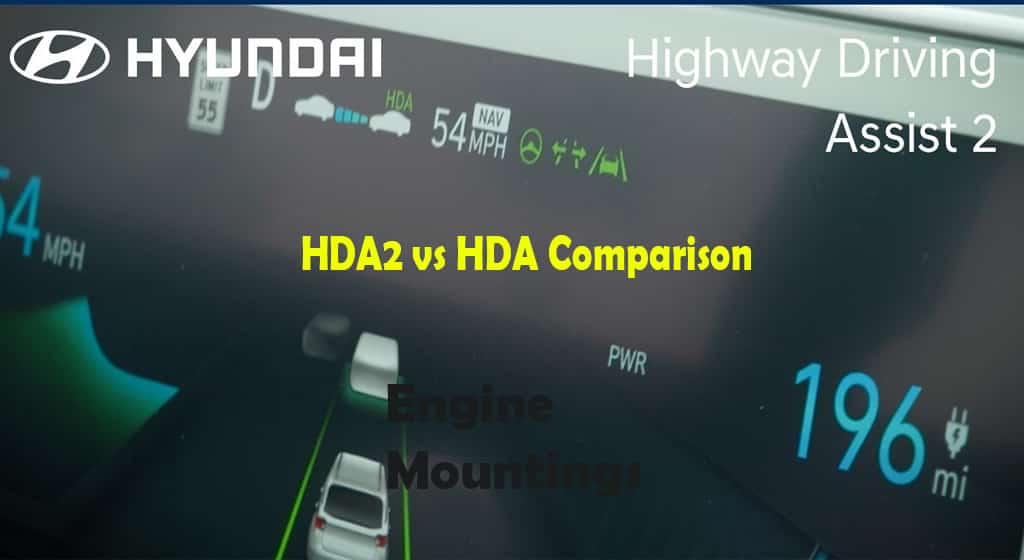 You can use your GPS location and available highway data in combination with HDA to maintain a safe distance from the vehicle in front of you. You can stay centered in your lane and even follow the speed limit with HDA in combination with Smart Cruise Control and Lane Following Assist.
Highway Driving Assist Workflow
The HDA system enhances the capabilities of smart cruise control, making long highway drives more manageable. It is even possible for this driver-assistance technology to sense when your vehicle travels on certain controlled access roads worldwide.
How to turn on or off Highway Driving Assist
Setup can be accessed on the dashboard by pressing the setup button. The first thing you need to do is select the Vehicle icon on your touch screen.
You can then select Driver Assistance from the list of options. Depending on whether you are activating or deactivating Highway Driving Assist, select or deselect the checkbox.
Highway Driving Assist Applications
HDA requires you to first turn on Smart Cruise Control, at which point the SCC icon in the instrument cluster will change to HDA. Then, you must adhere to the following criteria, such as engaging Smart Cruise Control on an interstate highway system or driving under 95 mph with your vehicle.
The HDA will disengage if the steering wheel is lightly gripped or if the hands leave the wheel altogether. By pressing the cruise button again, HDA functions will be resumed.
Define Highway Driving Assist 2
In HDA2, cars can almost drive themselves on freeways without human intervention. In crossing crossroads and entering junctions, drivers must manually control their cars.
Adaptive cruise control capabilities are enhanced with HDA II by machine learning, which enables the system to learn the owner's driving style and emulate it more closely. The system also adds automatic lane changing, which enables vehicles to change lanes by signaling only.
Highway Driving System 2 Workflow
When a driver switches on a signal while driving on a freeway, HDA2 changes a crossroad, enters a junction & travels on a main road by itself. Due to the additional radars in the front and sides, it can react quickly and automatically control speed when a car suddenly cuts in front.
By using these sensors, HDA2 prevents sudden breaks if sensors cannot detect their surroundings during driving. The increased number of sensors in HDA2 allows it to detect every area of a car, as opposed to the current HAD, which can only detect the front and rear.
Reason behind using HDA2 instead of HDA
HDA 2 combines advanced smart cruise control, lane keeping assistant system, and navigation information. As a result, it promotes safe driving by maintaining distance between cars and lanes, controlling speed when a car in front stops, and maintaining distance between cars and lanes.
Why Hyundai was preplanned for HDA2?
The company had not yet decided on which of its cars was equipped with HDA2. However, it was likely that it would apply HDA2 to the Genesis brand first and then to other brands in the following order.
Its cars received HDA2 at the end of next year at the earliest, which was commercialized between 2019 and 2020. In response to automakers like Cadillac and Audi applying self driving technologies to their cars early, Hyundai Motor Company plans to launch HDA2, which has semi self driving features, one year earlier than planned.
Why Genesis Downgraded from HAD2 to HDA?
A trio of Genesis vehicles has been downgraded in terms of advanced safety assistance features. G80 and GV80 will not come with Highway Drive Assist 2, the company's most advanced system due to various reasons.
Due to supply chain problems, the South Korean automaker made the move as a compromise. Due to a shortage of semiconductor chips, Genesis temporarily removed the feature to make sure vehicles got to customers on time.
In all of the vehicles listed, the Highway Drive Assist system will still be standard. It includes adaptive cruise control, lane keeping assist, and automated lane centering. The G80 and GV80 came with HDA 2, which was a selling point for these cars.