Considering that Honda is transforming to electric power, it's highly likely that 2024 Honda Pilot would have a hybrid tech in the lineup. Unlike the existing models, the upcoming 2024 model would likely be offered with hybrid variant. This first Pilot Hybrid would be coming with midsize SUV construction, designed for better fuel economy and for those with environmentally conscious focus.
2024 Honda Pilot Exterior Design
The midsize SUV will remain stylish and good looking. It is exclusively be made in North America. When compared to the existing and current Pilot, the upcoming model would likely have more striking and bolder design. There is even a possibility that the 2024 model would be redesigned. If it's true, then the redesigned Pilot would come with flatter hood, upright front end, and also matching straight up nose set. The rear design would come with contrasting style, coming with (steeply) raked windscreen, just like the one installed on Toyota Venza, which is smaller and yet modern. Thanks to the windscreen, the Pilot should have this modern look to the overall design.
What about dimension? It seems that the new Pilot would be inspired from Acura MDX. The upcoming Acura is definitely bigger than the 2022 model, with longer wheelbase up to 2.8 inches, taller stance up to 0.6 inches, and wider construction up to an inch. There is also an extra length up to 2.2 inches.
The Interior Cabin of 2024 Honda Pilot
It's possible that the upcoming Pilot will be inspired from new Civic layout and arrangement, focusing on simplicity. There would be clean interior with simplified and slimmer dashboard, free from any visual clutter. When compared to the old models, the new ones would be definitely roomier. Expect Apple CarPlay or Android Auto to be a part of the standard features, along with wireless system and others. Honda is reported to work together with Google, but further details about it would be confirmed later.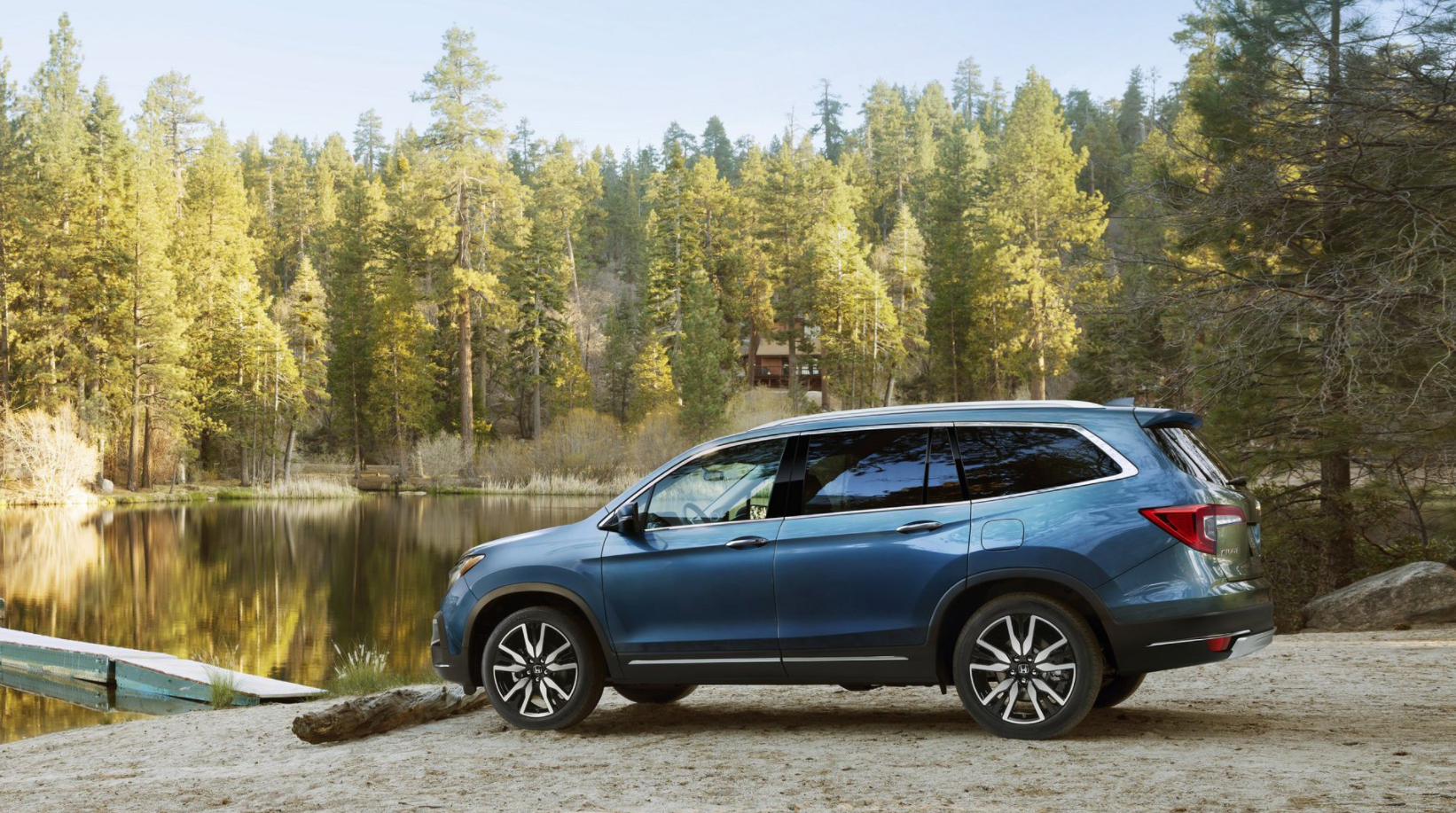 Technology and Safety Features for 2024 Honda Pilot
It's possible that the lists of Honda's ADAS (Advanced Driver Assistance System) will expand, especially for the upcoming models. You can expect the 2024 Honda Pilot to have something new, but with its own Honda Sensing Elite (safety) technology, it doesn't seem possible for Pilot to have autonomous driving feature Level 3 because they will deal with tons of regulatory requirements and complications. It doesn't mean that the company can't do it; it means that they may not deal with it just yet and prefer other possibilities. There is no detail about the offered safety features for Pilot, but we should hear more from Honda soon.
Honda and Its Electrification Plan
Honda has managed to sell most of their electric rides, especially for the American auto market. They want to achieve 40% of FCV/EV sales by 2030 in North American market. By 2035, the company would increase the percentage to 80%. They are hoping to discontinue their gas powered rides by 2040 so they can become a brand that is associated with zero emission for 100%. Pilot has managed to sell millions of units of Pilot, and it should remain a strong player in the market for electric type.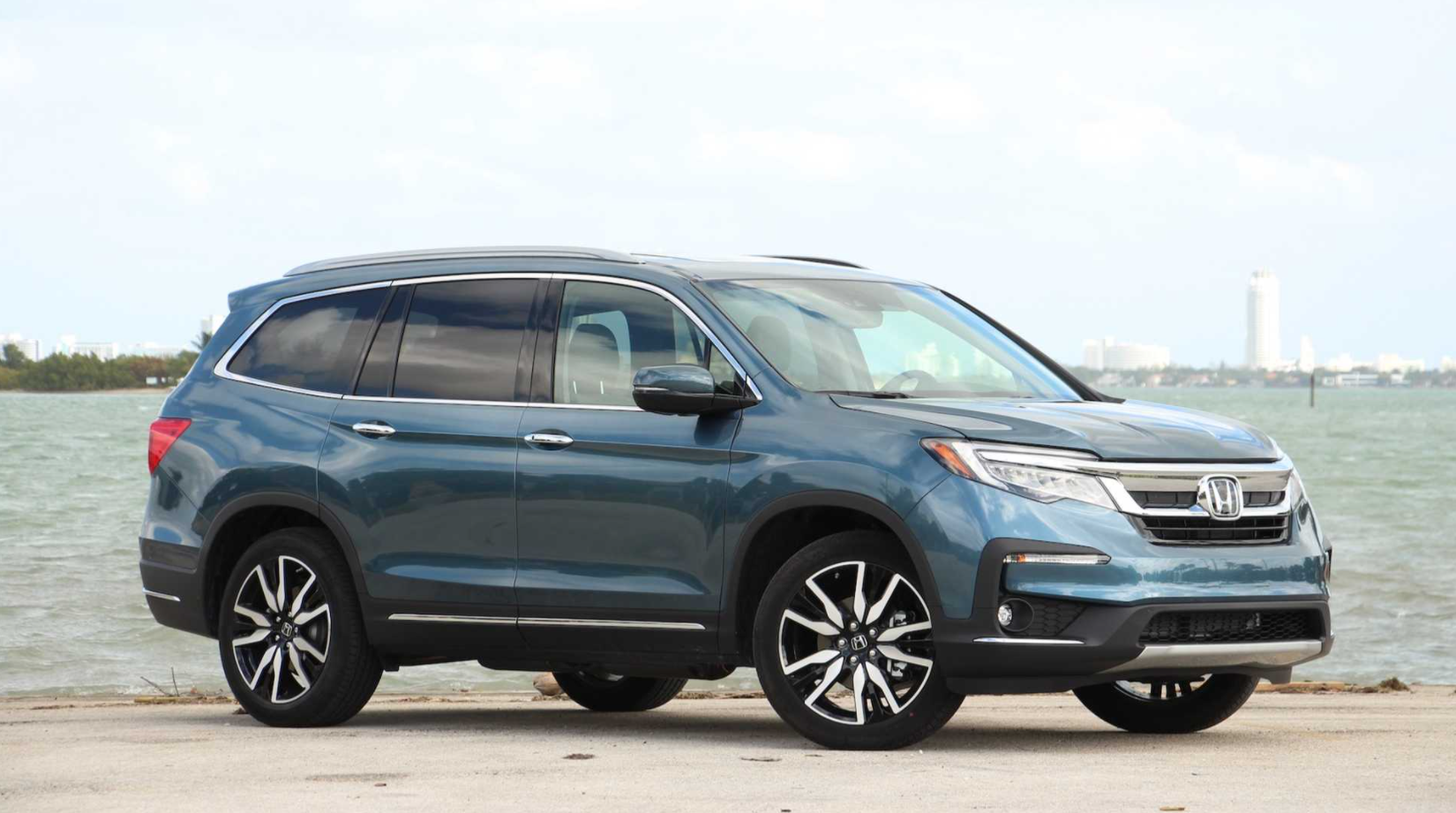 2024 Honda Pilot Release Date and Price
The 2022 model has a new base trim, called Sport. It is set at around $38,000 and also an offroad type called TrailSport set at $44,800. Expect the new Pilot to have similar price tag (or at least not straying too far from it) as the 2022 model. It's even possible that the starting price would be around $40,000. What about the launch date? It's possible that the 2024 model would be available somewhere in 2023, hopefully after the mid year. We should hear more about 2024 Honda Pilot after official confirmation has been made.