Be ready for a more stylish 2024 Ford Ranger! It seems that it has been confirmed that the upcoming 2024 Ranger would be redesigned, creating a better look for the midsize pickup truck. The unveiled version is said to develop for global markets, but expect some specs and also styles to match the US specs Rangers that should be available at dealerships right away. The company plans on launching it in 2022, for the 2023 model. But it's possible that the release date would be delayed.
Just to freshen up your memory, the current Ranger was only be made available in the US market, and designed as 2019 model, but then it has been sold elsewhere. This is highly likely another reason why the new Ranger is quickly being produced and also introduced.
Updated Production Plan for 2024 Ford Ranger
The new Ranger would be constructed on the updated style of the current (Ranger) T6 body on frame platform. This updated platform has made its debut with Bronco. It has a tad bit bigger footprint. The track width is increased with stretched wheelbase. In terms of wheelbase, the front wheels are pushed forward (only about two inches) for better approach angles and wheel articulation. The (rear) suspension dampers are being moved out of the framing rails. This action is said to boost the comfort of the ride.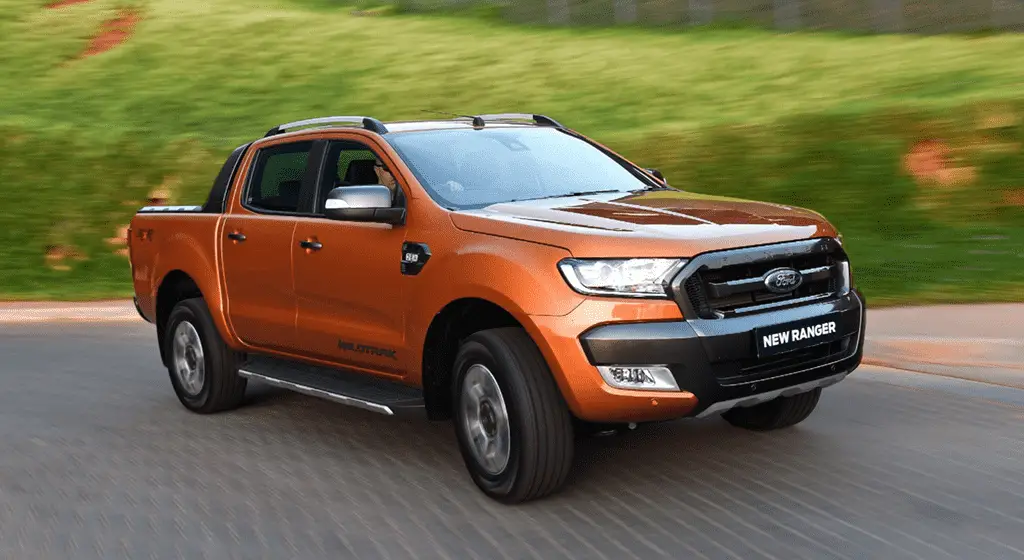 This updated platform is designed to support hybrid technology despite Ford being hush-hush about electrified powertrains. Ford stated that the new design with front end structure would create more room and space within the engine bay. It allows V6 unit to be installed conveniently. For the global Ranger, you can find multiple diesel inline-4 engines along with new V6 diesel unit with 3.0 liter capacity.
Powertrain and Performance of 2024 Ford Ranger
Considering that both Bronco and Ranger are close, you should expect the 2024 Ford Ranger (the US version) to come with similar powertrain as the Bronco. The Bronco is coming with four-cylinder turbocharged unit with 2.3 liter capacity and also V6 twin turbocharged 2.7 liter unit. You should expect the plug in hybrid models for both Bronco and Ranger, but it is going to happen soon; not now. Bronco is coming with manual 7 speed or auto 10 speed transmission. Hopefully, Ranger would be coming with similar arrangement too.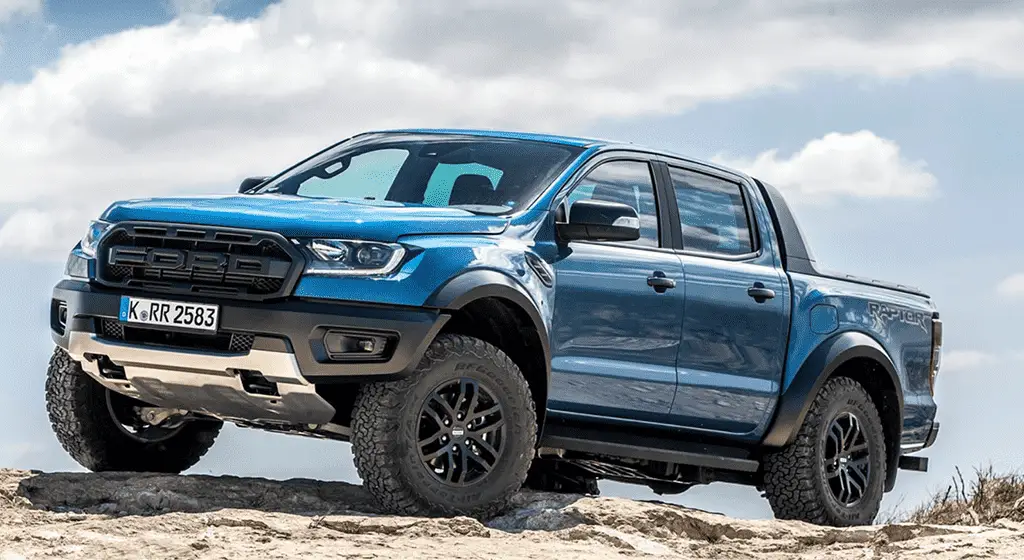 Design and Style Ford is planning on offering various bodies, including Crew Cab, Super Cab, and Single bodies, but it isn't clear which one would be designed for American auto market. If everything goes as planned, Ranger Raptor should be ready for reveal in February 2022. The Raptor would be coming with V6 twin turbocharged unit with 400 hp.
Interior Cabin of 2024 Ford Ranger
Expect greater improvement on the cabin, especially when compared to the previous models. With SYNC 4 infotainment system and (portrait style) touchscreen display screen (either as 10.1 inches or 12 inches) within the center stack, it will improve functionality and comfort. There are various driver assist technologies, but the details would be revealed later on.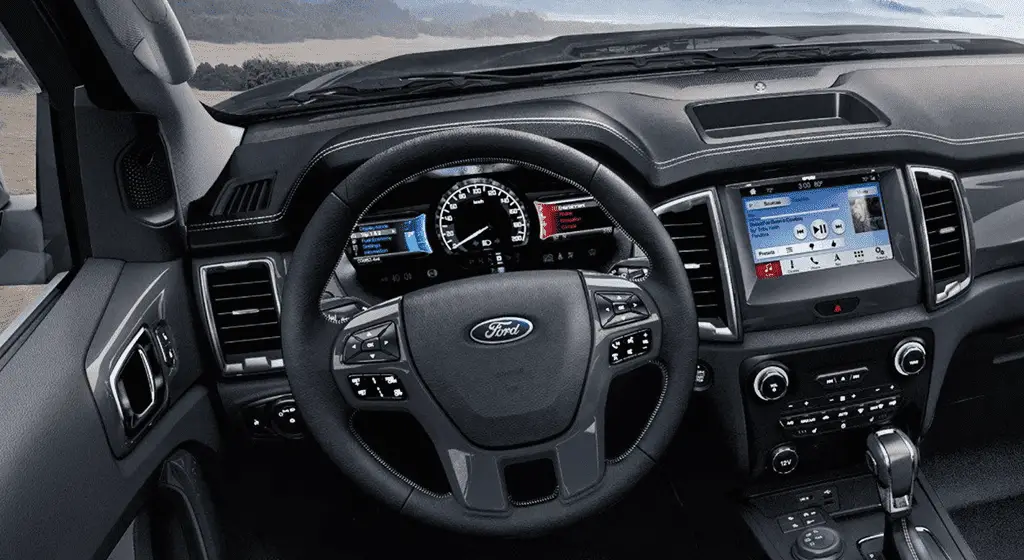 The global Ranger is being manufactured at the manufacturing plants in South Africa and Thailand. For the North American market, the production will take place at Michigan Assembly plant located in Wayne, Michigan. The factory in Michigan is the place where current Bronco and Ranger are manufactured.
You may be surprised to find out that the new Ranger would set up basis for the redesigned VW Amarok. This VW is going through testing stage. Reveal should take place in 2022. VW isn't planning on selling the Amarok in America, but VW and Ford still keep an open mind about it. We should know more about 2024 Ford Ranger price and release date soon enough.