It's possible that the future 2024 Infiniti QX80 would be offered not as hybrid vehicle, but as full electric ride. Nissan has made a rather surprising confirmation about their luxury brand, Infiniti. The company said that their series of hybrid technology won't be a crucial part of the lineup anymore as they are moving toward (mostly) electric products. The transition happens for a reason, but it doesn't mean that they have completely ditched hybrid series.
A Shocking Confirmation
Nissan introduced their so-called QX Inspiration concept in 2019, during Detroit Auto Show. At that time, they presented three concepts of 'Inspirations' that are powered by full battery electric and series of hybrid powertrains.
With the official confirmation they have just made this week, Nissan indirectly has 'deleted' their original plan and moved to the new one. It seems that the future Inspirations with series-hybrid technology can't be delivered to American market with the right mpg ratings as well as the right price. For now, the company wants to focus (and prioritize) their full electric products so they can offer it for American market. It's done along with future internal combustion powered rides (with advanced system). Nissan admitted that this plan is a part of their reset and re-evaluation plan for the brand's powertrain and product strategy.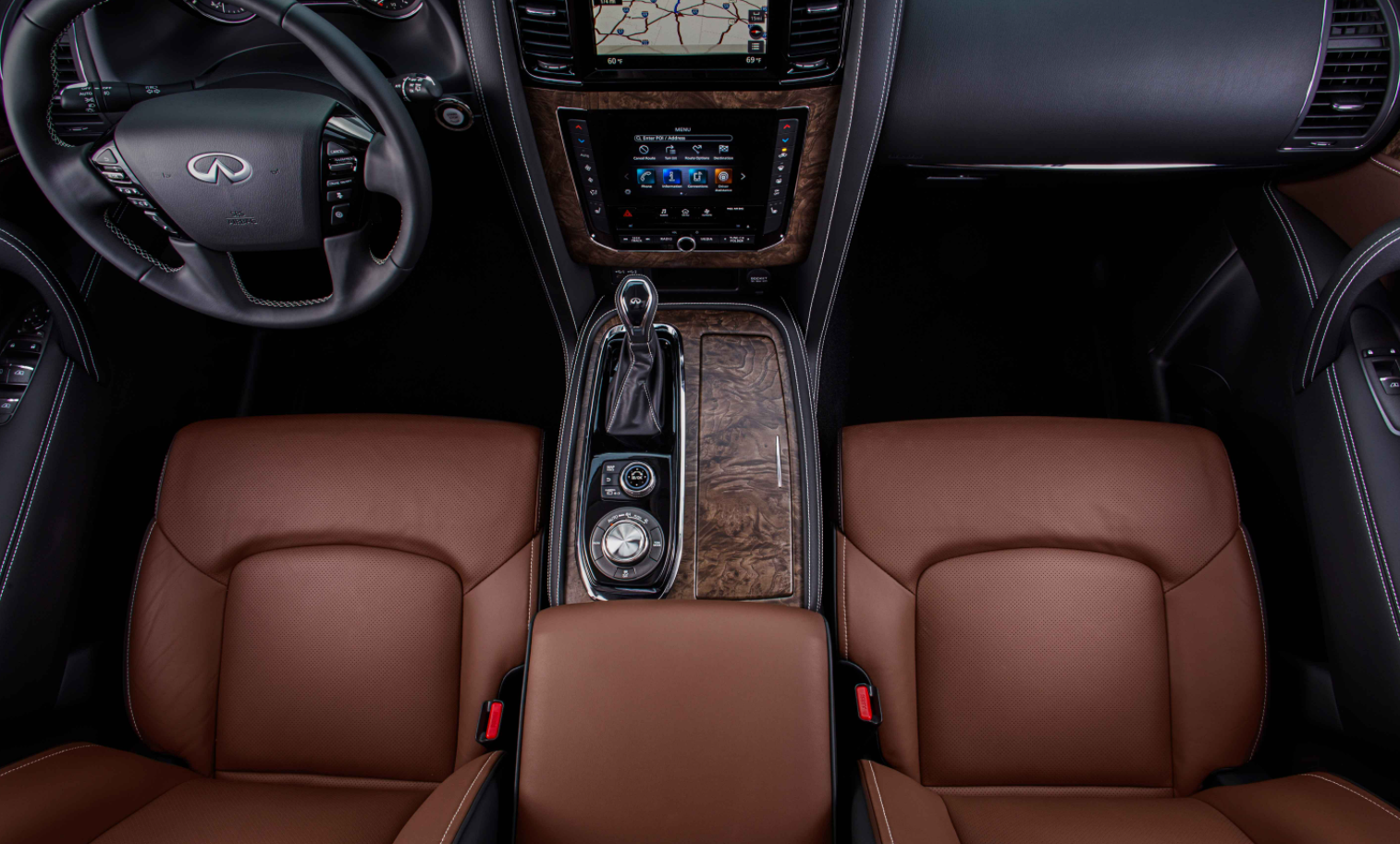 They would still pay detailed attention and focus to customers who want to enjoy luxury and exclusivity, which is the trademark of Infiniti. But they also want to provide various offers and options for their buyers, so their buyers can still enjoy greater versatility when it comes to their beloved brand. That's why Infiniti wants to offer various powertrain solutions, starting from (advanced) internal combustion engines to full electric technologies.
What Happens Next?
So, does it mean that 2024 Infiniti QX80 won't be a part of those series of hybrid lineup anymore? Or will those series-hybrid never be manufactured at all? Nissan said that the series-hybrid technology is still a crucial part of their global (powertrain) strategy. They are still going to produce those lineups, but they won't be offering it to North American market.
Just to freshen up your memories, Nissan is planning on producing SUV QX Inspiration, Q Inspiration, and then sedan Qs Inspiration, but the process will take place in stages. The new models' surge would start from 2021 (the second half) with Q Inspiration sedan, then followed by full electric QX Inspiration SUV in 2022. And then the fastback Qs Inspiration would be available in 2023.
The New Gen of QX80?
If you are into auto news, you'd know that Infiniti QX80 isn't exactly new. It was first launched in 2011 and originally named QX56, but it changes to QX80 in 2014. The ride got some refreshment work in 2015 and then 2018, but the basic construction and design remain the same. The latest refresh work happened in 2019 and 2021. Then, the newest one, launched in 2022, showed more improvements especially on the interior cabin, such as bigger touchscreen display (12.3 inch now), new climate control, upgraded apps, and wireless charging.
In 2022, QX80 comes with 3 different trims. The base one is Luxe (set at around $70,600), and then Premium Select (around $75,400), and the highest one is Sensory (set at $82,300). The ride is able to accommodate 7 or 8 people with middle row bench available option. Nissan hasn't said anything about the upcoming model, especially about the 2024 model. But with all of those electric plans and stuff, hopefully they will make a new gen whose performance won't be too far different from the 2022 model. We should know more about 2024 Infiniti QX80 once we have more info.
Gallery of Will 2024 Infiniti QX80 Offered as Electric Vehicle?