When it comes to luxury cars, Audi is one of the leading brands. Audi is known for its modern, simple, exclusive cars. Though the Audi R8 is one of their flagship cars, Audi also produces other top-notch cars, including the Audi A3. This sedan is an ideal choice for those of you who prefer a sleek car to drive. In this article, we will talk about the 2023 Audi A3 review, pricing, and specs.
Review of 2023 Audi A3
The Audi A3 is probably Audi's smallest luxury car. Though it is small, it does not mean that Audi sacrifices any premium looks and features on this sedan. The Audi A3 has some solid value, thanks to its technology features available as well as its premium interior materials at an entry-level price. This sedan was totally redesigned last year and returns for 2023 with most of the same features.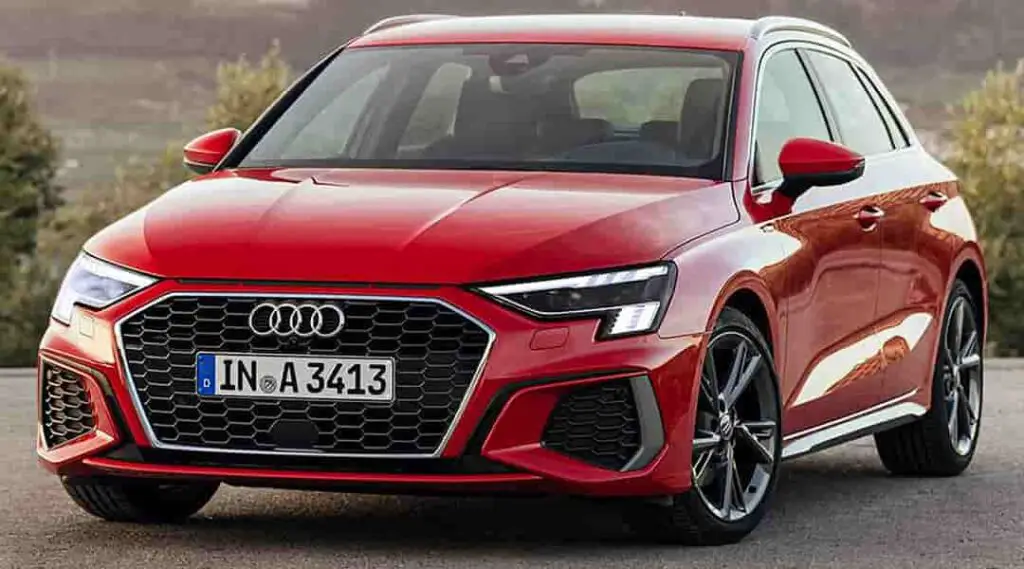 However, Audi decided to drop one trim level to reduce complexity. The redesigned elements include a reworked interior that highlights one of the A3's strengths, which is technology. It features a 10.1-inch centre touchscreen and a 10.3-inch digital instrument cluster. You can upgrade the digital instrument cluster to a 12.3-inch one via the technology package.
The interior of the Audi A3 is cozy and comfortable with leather upholstery, tri-zone auto climate control, as well as power-adjustable and heated front seats. In the interior of the 2023 Audi A3, Audi's designers have taken the style of the larger Audi A4, showing more personality. There are 2 big air vents that flank the sedan's gauge display, as well as a stitched panel covers the top of the dashboard.
The sport seats are equipped with quilted seating surfaces and faux-suede upholstery. The cargo space of a small car is typically not spacious. But the Audi A3's trunk provides sufficient space for a weekend's worth of luggage and an average grocery store haul.
Pricing of 2023 Audi A3
The 2023 Audi A3 is available in Premium and Premium Plus trims. If you are looking for the best mix of features and price, the Premium Plus model is highly recommended. This one offer comforts, such as passive keyless entry, wireless smartphone charging pad, memory seat and mirror settings for the driver, lane-keeping assist, and adaptive cruise control.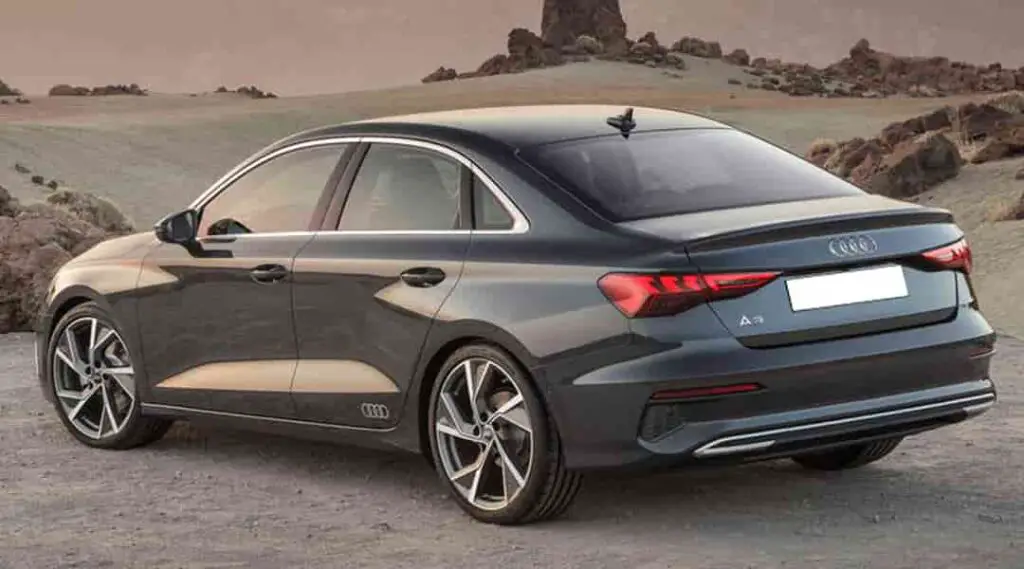 The price of the Premium Plus model is $39,595. While the Premium trim of the 2023 Audi A3 costs $35,995.
Specification of 2023 Audi A3
Next, let's talk about the specifications of the 2023 Audi A3. Here they are.
Safety and Driver-Assistance Features
The new Audi A3 heavily features driver-assistance technology, with basics such as automated emergency braking being standard. Also, more advanced technology comes with option packages. If you want to know more about this sedan's crash-test results, you can go to the official websites of the Insurance Institute for Highway Safety (IIHS) and the National Highway Traffic Safety Administration (NHTSA). Below are the main safety features equipped in the 2023 Audi A3: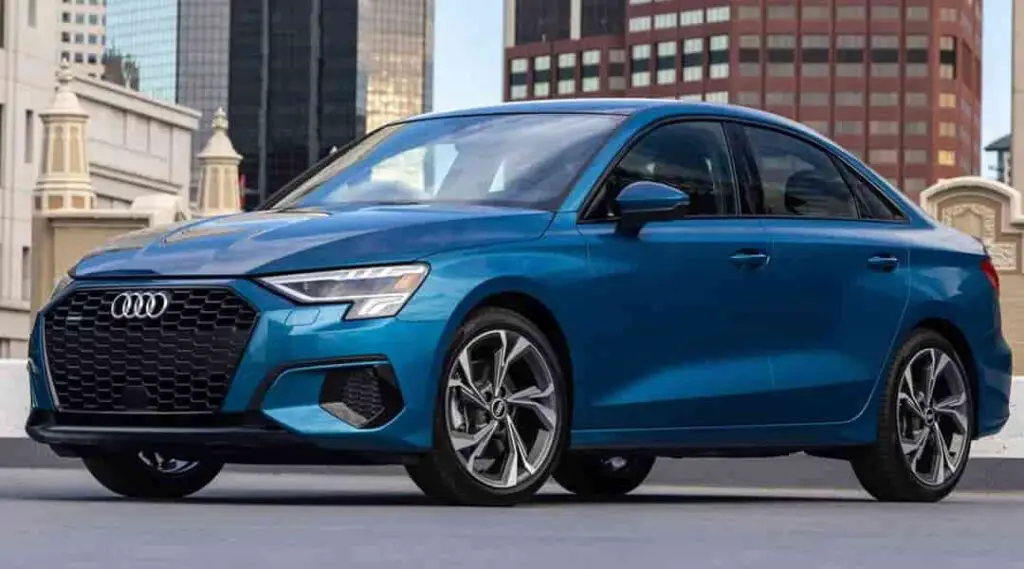 Available adaptive cruise control.
Available lane-departure warning with lane-keeping assist.
Standard automated emergency braking with pedestrian detection.
Engine, Transmission, and Performance
Though most European cars offer a range of powertrains, the Audi A3 that is designed for North America offers a single engine option, which is a 201-hp turbocharged 2.0-liter 4-cylinder with a 48-volt hybrid system. The front-wheel drive comes standard and all-wheel drive is optional. Besides the front-wheel, the 7-speed auto transmission also comes standard.
The new Audi A3 maintains the playful handling featured in the previous generation model, making the new one entertaining as well. The turbocharged 4-cylinders horsepower rating is not as high as the outgoing car's optional 228-hp powerplant. So that it takes a half-second slower at 6.0 seconds from 1 to 60 mph.
Infotainment and Connectivity
The 2023 Audi A3 comes with a 10.1-inch infotainment touchscreen on both premium and premium plus models. Fortunately, the sedan ignores the Audi's new dual-screen setup that makes switching vehicle driving modes and climate controls a digital stuff. Instead, those secondary controls are handled by nice, old-school buttons.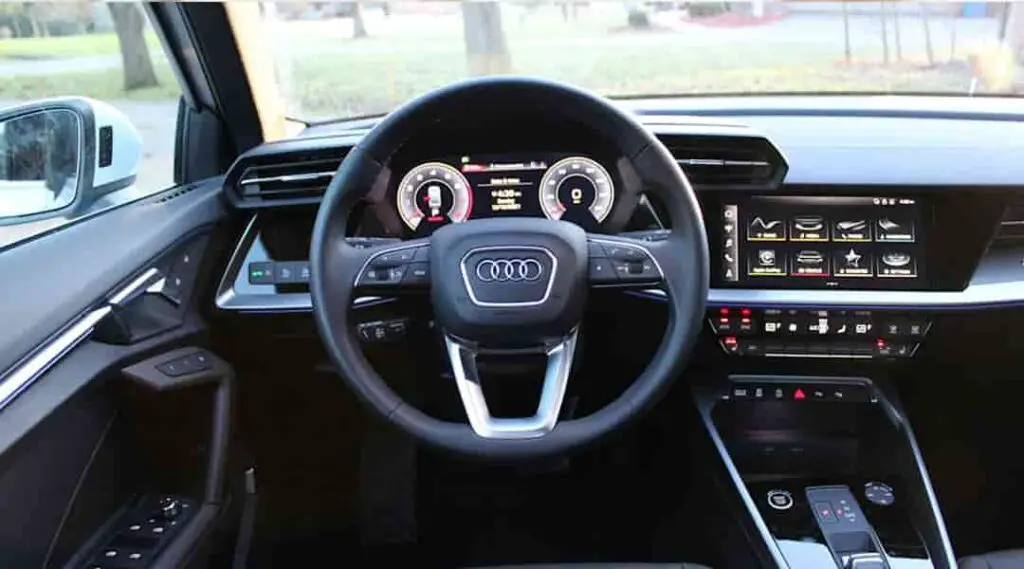 The 10.3-inch digital gauge display comes standard as well. But you can upgrade it to a bigger 12.3-inch unit as part of the technology package. However, it is only available on the premium plus model. This reconfigurable screen is a popular feature across the rest of the Audi line-up. It displays a big map in the center of the instrument cluster along with other car information, and standard gauges for rpm and speed.
What's New for the 2023 Audi A3?
All models of the new Audi A3 come with better door armrests and LED headlights. The premium plus model can now be featured with an LED interior lighting package. Also, you can add adaptive cruise control to the base premium model as a standalone option.
That is what you need to know about the 2023 Audi A3 review, pricing, and specs.