It should be interesting to follow up the production of 2023 VW Bus. There are many electric rides being produced now, as they are designed as future launch. One of the most popular and also most iconic one would be the Microbus from Volkswagen
. Many people have anticipated the ride quite eagerly – just as they are expecting all electric Rivian R1T and Ford F-150. It has its own vintage and old-school vibe with its boxy shape. If you want to ride a vehicle that brings back the 1960s atmosphere, but with better electric power and technology, then the Microbus (or the Bus) would be ready for the 2023 model.
The Debuted Concept Vehicle
The concept vehicle was actually introduced and started in 2017. It turns out that the company truly is going to launch the retro wagon next year, taking place in Germany.  There are advanced features included in the production, including a solar roof that is helpful to add around 9.3 miles (of driving range).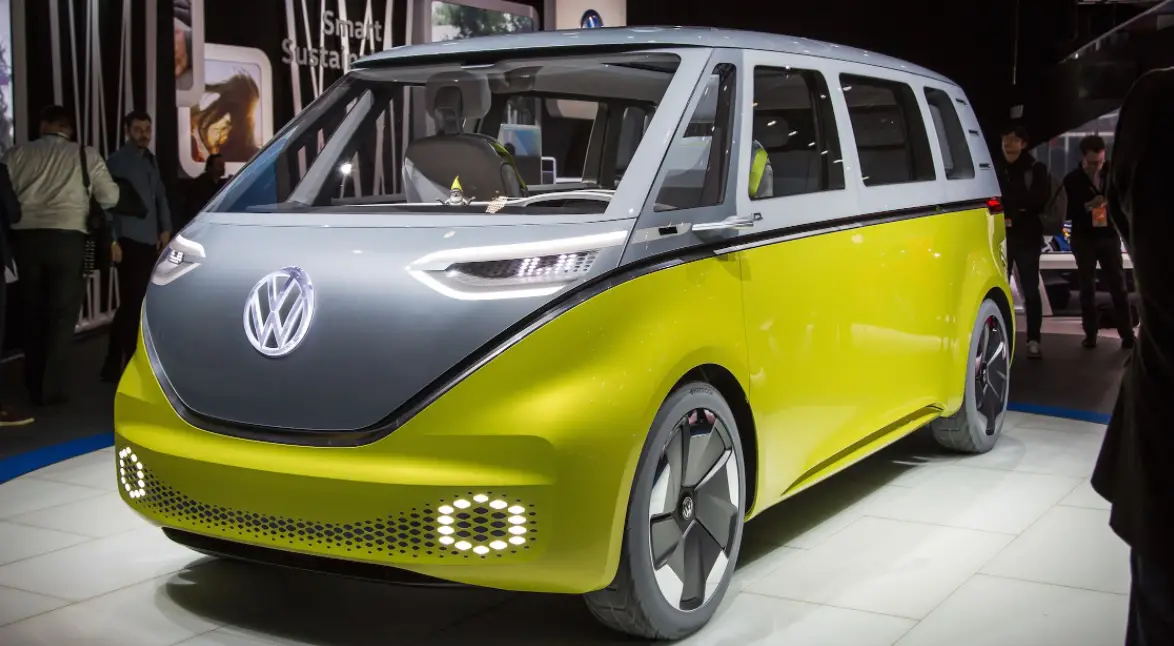 If everything goes as planned, the Bus would have around 340 miles of driving range. As expected, the ride would come with psychedelic pastel hues that strongly exude the flower power vibe. The company hasn't said anything about their trim levels, but there are strong predictions that the base trim would start from around $40,000. For the all wheel passenger van version, there would be electric motors located on both the back and front side of the axles, delivering 359 hp. It should be able to reach 60 mph in less than 5 seconds.
And with electric batteries, there would be 48kWh of battery that can help reaching up 200 miles of range. There would be an optional battery (the 110 kWh) that can reach 340 miles. And with the fast charge time, you should be able to 'fill up' the battery in (at least 80%) only half an hour
Inside the Interior Cabin
The cabin of 2023 VW Bus comes with 3 rows arrangement, giving you the freedom to configure the seats. You can even turn those seats to beds. You can lay down those seats, as well as spinning them around or dropping down completely to the floor. There is a center console that can be moved quite easily. It can slide backward and forward easily because it has a track. It even has a table, for your camping needs. The vehicle may look retro and vintage, but it is packed with sophisticated techs and features, including Android Auto/Apple CarPlay, charging ports, driver assist features, center touchscreen display, WiFi hotspot, and fold away (steering) wheel.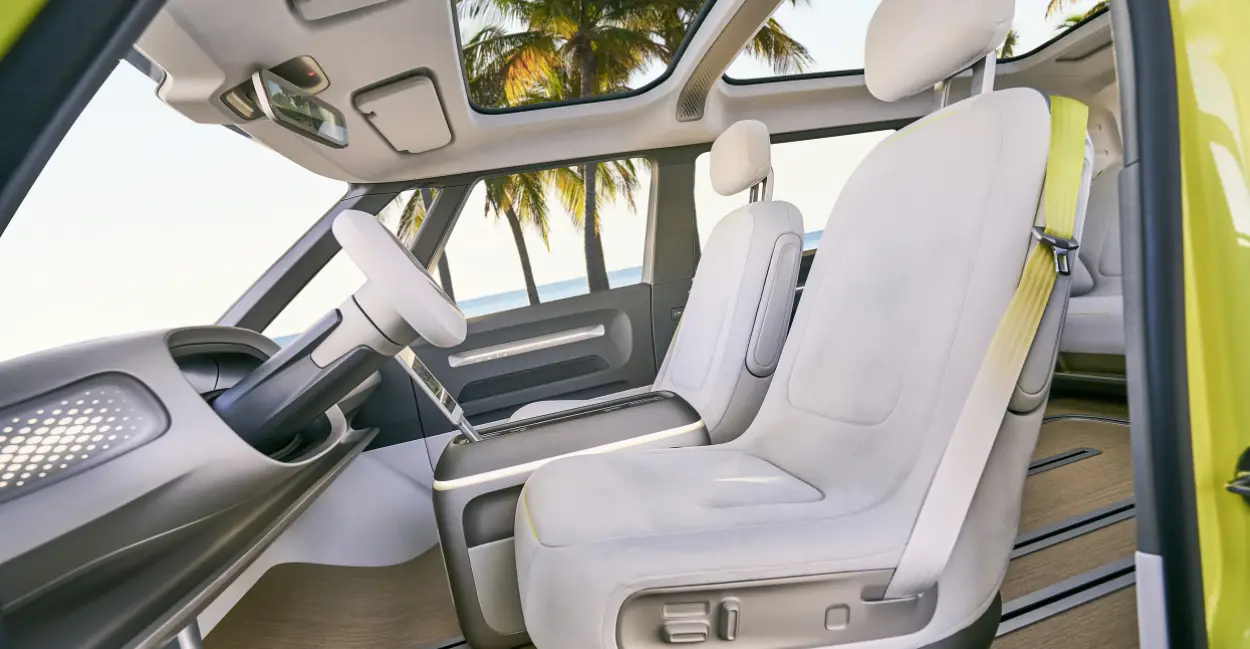 Future Plans
The company wants to sell around 22 million of electric vehicle all around the world before 2029. That's why they are pretty serious and focus for the production. This electric vehicle is meant for taxi and delivery service, although you are free to have one if you want a roomy and laid-back vehicle for your trip.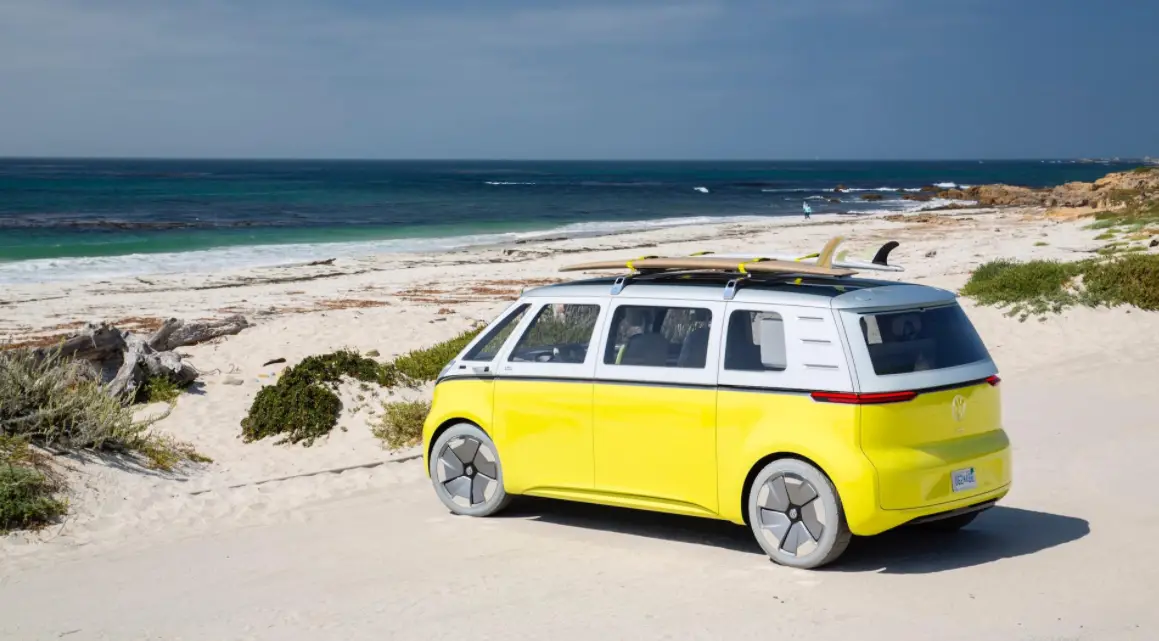 Release date may take place somewhere in 2022, while price tag is still unknown. Waiting for 2023 VW Bus production should be exciting!