Although rumors say that it's highly likely that the upcoming 2024 Chevy Camaro would be the end of the muscle ride production, the company won't stop without creating a bang – or at least a memorable event that will make fans etch it in their minds. Before the Camaro would be coming with electrified version (or so they say), Chevrolet won't be ending production of their fuel system just like that. They must have had something in mind.
Saying Goodbye to the Current Camaro
It's hard to accept the fact that Camaro gas unit would be ending production. After all, Camaro has been an iconic ride for many decades. As one of the muscle cars in the industry, the nameplate has somewhat become a legendary icon for the industry. But technology is always increasing and emission regulation is getting stricter. Auto manufacturers have been looking to electric technology and power, which is believed to be greener, safer, and more economical. The regular gas unit simply won't cut out for today's world and condition.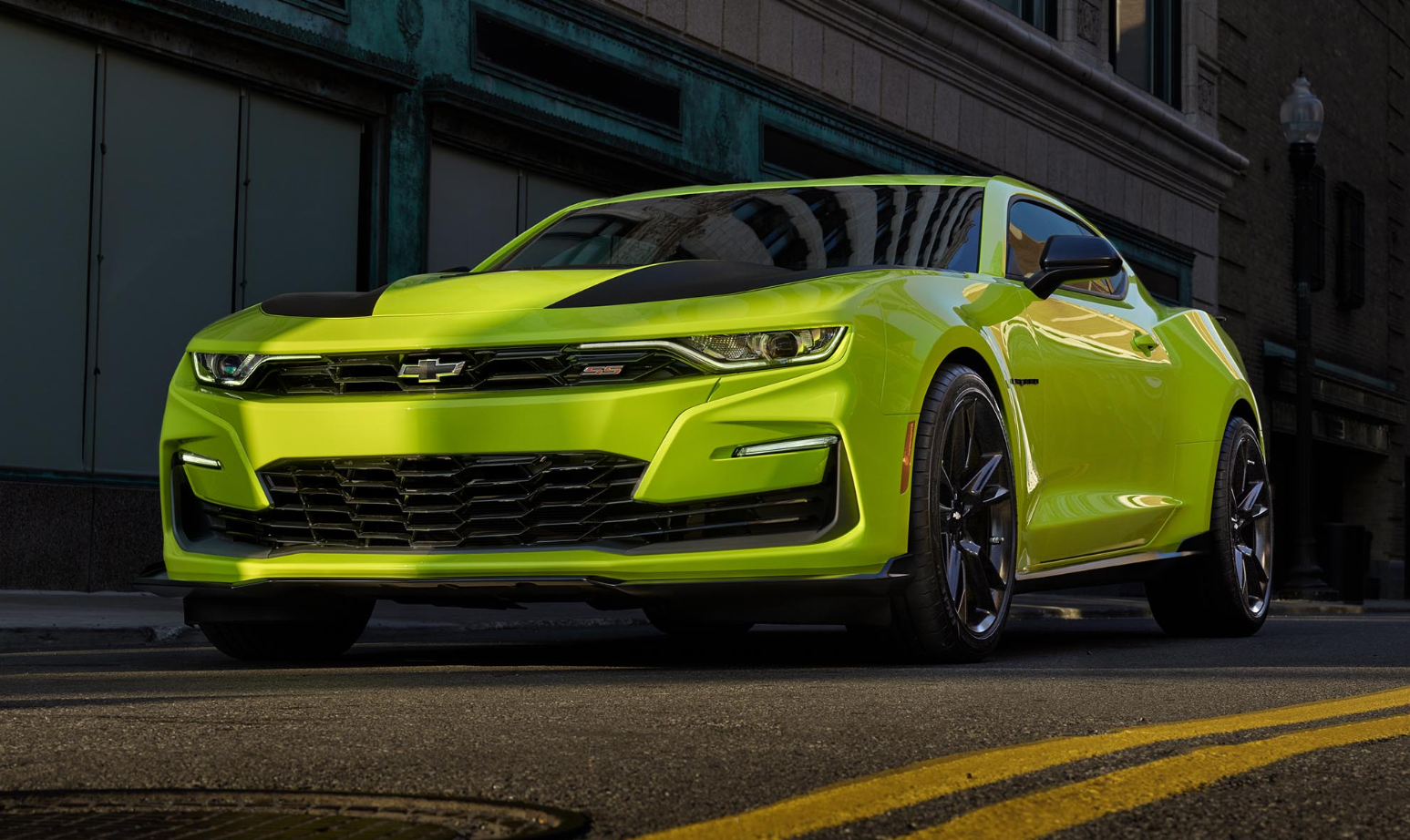 Yes, it would be painful to admit that we have to say goodbye to the Camaro, but we still have a few years left. Not to mention that it's possible that the 2024 Chevy Camaro would include Collector's Edition. In fact, the company is focusing and working on this edition. It would be the end of 2024 with a style.
About the Collector's Edition
The upcoming 2024 model of Collector's Edition would focus on the good things. After all, it would be designed as the appearance package, which consists of new bodywork tweaks, accent stripes, and also new badges. It's highly likely that there would be new add-ons with racy carbon fiber elements. There is a mandatory yellow paint which is designed as a tribute to Bumblebee. After all, it helped the company to come up with inspiration of Camarossance style, back then in 2007.
There is also another rumor that states that the new Camaro may take benefits from the performance upgrades, like the stronger version of the Camaro ZL1. The vehicle is running on V8 supercharged unit with 6.2 liter capacity, tuned to generate 670 hp and 670 Nm of torque. It is also coming with new rear wing and also brakes from carbon ceramic.
It's too bad that we will never see the supposed to coming Camaro Z/28, which was actually designed before the sixth gen Camaro. According to an anonymous source (within GM), this vehicle was designed to be coming with V8 unit with 5.5 liter capacity (inspired by Corvette C8 Z06 flat plane crank) and also the manual gearbox. But then again, the ride was not made it to production. The closest one would be the fifth gen Z/28 that became everyone's favorite 10 years ago.
What about Electrification Possibility?
There is always a sure thing about electrification. After all, it's one of the reasons why the gas unit is eliminated and electrification power comes to the scheme. But then again, electrification isn't the only thing to blame when it comes to the discontinuation of the Camaro. The modern Camaro doesn't seem to be appealing as before as sales numbers are decreasing. It's not that Camaro isn't promising anymore, but the market is swarmed with trucks and SUVs, making them super popular – so popular that it 'drowns' other types of vehicles, including convertibles, coupes, and even sedans.
Final Words
Chevrolet doesn't say anything about their upcoming Collector's Edition or the electric version of the muscle ride. So, the details are still scarce. If you want to know more about 2024 Chevy Camaro, we should wait for more details and wait up for Chevy to release more info.