What to expect from the upcoming 2024 GMC Sierra 2500HD? The Heavy-Duty models Sierra look refreshing and cool, and with the updated changes and refreshment, the truck would be more appealing and attractive. GM is busy; they have a lot of things on their plate. With their productions going on and with the new technology of electric power coming, GM will have to stay focus while dividing their attentions to cover many sectors and subjects.
What Happen to 2024 Model?
For the upcoming model, it's likely that the 2024 GMC Sierra 2500HD would get major update and refreshment work, and it includes new rear end and front designs. The changes would be coming with updates on the powertrain and also new interior cabin.
These changes were actually schedules for the 2023 model, but the manufacturing production has been a bit late. There have been complications and delays related to superconductor chips shortage and also the Covid-19 pandemic. Because of these delays, the supposed to 2023 model is going to launch as the 2024 model. In short, the fourth gen of Sierra HD pickup trucks have been delivering quite satisfying performance and outcome, which is quite understandable if the company decides on producing one.
The General Facts about 2024 Sierra HD
The new HD Sierra would be manufactured at the company's Flint assembly plant located in Flint, Michigan. The body style would be offered in various options, including crew cab, double cab, and regular cab. The basic layout would be longitudinal with front engine layout.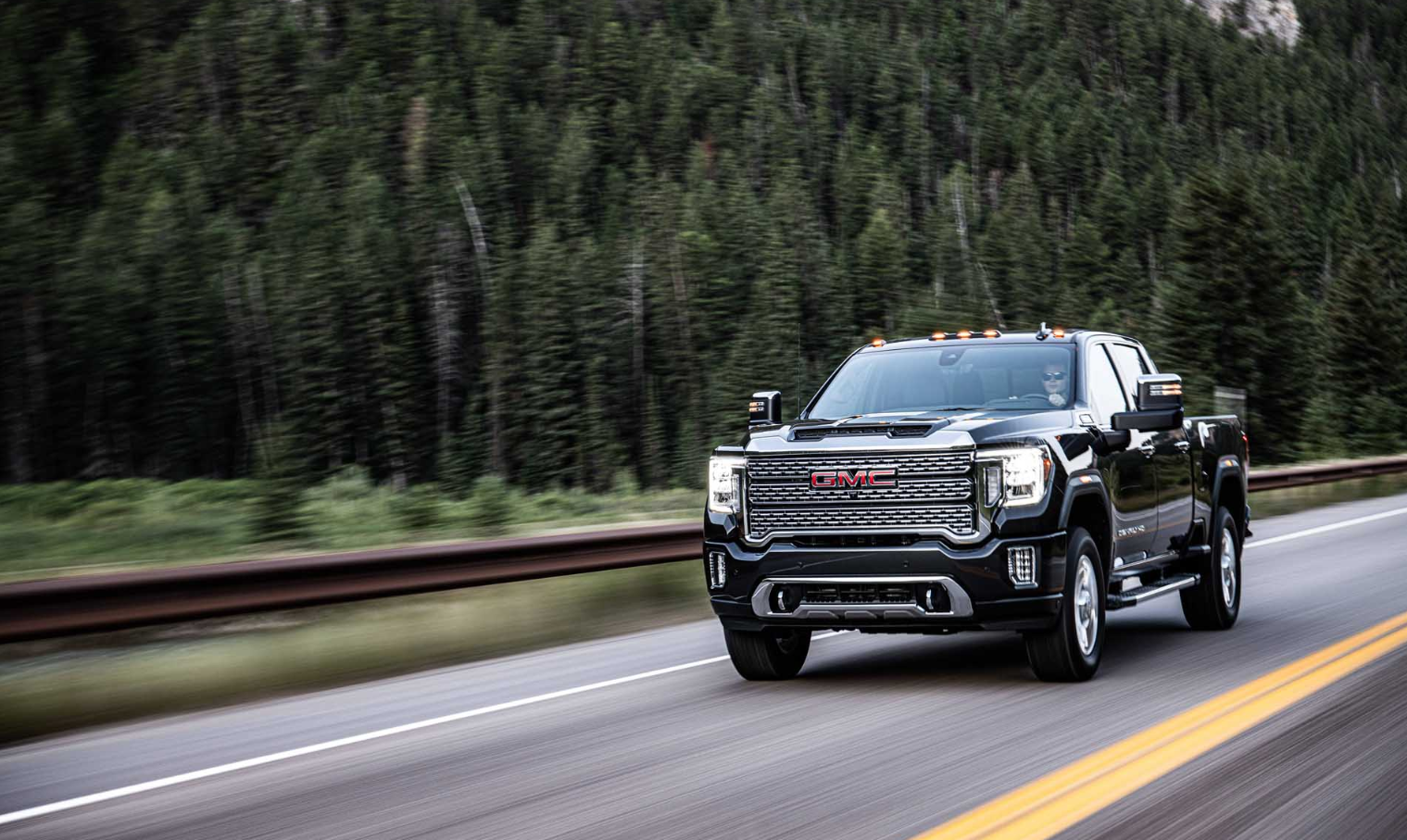 For power, there would be several engine options. There would be the V8 unit with 6.6 liter capacity and also V8 diesel Duramax unit with 6.6 liter capacity. The powertrain would be paired with auto 6 speed and also 10 speed transmission. The standard would be the rear wheel driving system, with four wheel driving system offered as an extra.
Powertrain and Performance
The Sierra HD is offered with naturally aspirated V8 gas unit with 6.6 liter capacity that is paired with auto 6 speed transmission. Such an arrangement can generate 401 hp and 464 Nm of torque. Another option would be the turbocharged V8 diesel Duramax unit with 6.6 liter capacity that is paired with auto Allison 10 speed transmission. It is able to generate 445 hp and 910 Nm of torque. Be advised, though, that such an arrangement would be happening to the American auto market. Other markets may have different offer or different arrangements.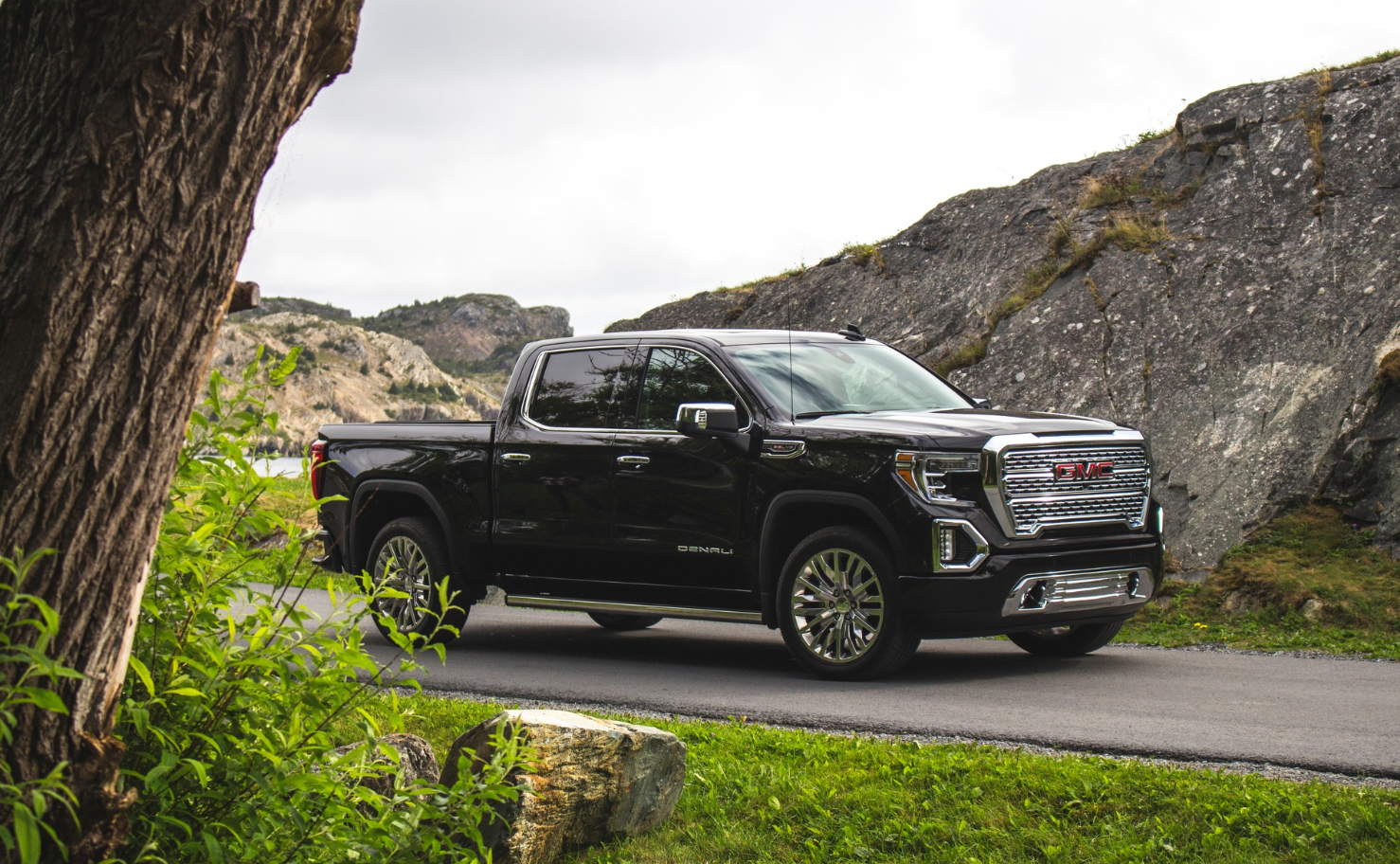 Sierra HD AT4
The information about 2024 Sierra 2500HD is a bit slim because the company doesn't say anything. Up until now, they haven't provided anything else, but there is more info about Sierra HD AT4 – or at least a little bit about the model. After all, the offroad (pickup) truck is growing in popularity because more and more people are in love with the vehicle. It's no wonder if most auto manufacturers are focusing on producing the line.
For GMC, they may not have RAM 1500 TRX or F-150 Raptor for now, or even the equivalent. But their 'sibling' manufacturers are offering such power and arrangements. Take an example of Chevy Colorado ZR2 with its impressive performance. The GMC Sierra AT4 and Chevy Silverado Trail Boss have shown quite improvements. It's also a good thing that there would be Sierra AT4 for the 2024 model, and it would be inspired by Denali works.
GM has been said to test the Sierra HD AT4with (chromed) wheels. The vehicle also comes with underbody skid plates, Rancho monotube shocks, suspension lift (2-inch), and tires (Goodyear Wrangler type). The truck would be coming with unique characteristics, including dual exhausts, chrome accents (the darkened type), red tow hooks, and unique grille exhausts.
So far, that's the only information available for the Sierra HD. More info about 2024 GMC Sierra 2500HD would be available once it is available.