The 2024 Jeep Cherokee is planned to release with new model and design. The Cherokee has been a popular vehicle, but with similar design and look for almost a decade, it's pretty understandable if it doesn't stay popular for a long time. After all, a decade-long design may no longer be appealing or attractive, which means that Jeep needs to figure out how they are going to lay out the new Cherokee.
The Upcoming Plan
There is a plan to transform the Cherokee to BEV (Battery Electric Vehicle), which makes it quite sensible. It would be a unique plan for the sector, whether it is as a midsize crossover or electric SUV. The R1S RIvian has impressive offroad abilities, but it has been listed at a hefty price at around $75,000. In the event the Cherokee is sold at around $35,000, many won't care so much whether it has super speed or it's not so tough for the offroad setting. This would explain the flying rumors about Jeep switching their Cherokee to electric power.
To be ready for the changes, Jeep has done some serious changes. The example can be seen from their 2022 Cherokee, which is no longer using the four cylinder unit with 2.4 liter capacity. Instead, they use the V6 unit with 3.2 liter capacity with only front wheel driving system. It's meant to achieve 29 mpg for the highways.
The Possible Next Production
There's always a possibility that the new 2024 Jeep Cherokee would be replaced by a new type that is constructed on Stelvio's platform. It's also possible that the new replacement would be coming with big-car platform. How about merging it with the next gen Compass? It's also possible. The point is: Jeep has focused on the Grand Cherokee long enough, and they even have a divided focus for the Wagoneer and Renegade. It means that they need to do something with the Cherokee.
The Revised Design
According to some rumors, the 2024 Cherokee has been designed with new look and model. It is going to have a (more) upright look with slimmer body lines. The new Cherokee comes with wider wheels, redesigned front fascia, thinner headlamps, and more. The iconic grille will stay, delivering a message that it is still a Jeep style.
Changes won't only happen on the exterior, but also on the engine. There would be 3 different options, including the inline-four, a turbo-four, and a V6 unit. The latter would make it possible for the Cherokee to reach 60 mph within 6.8 seconds.
Powertrain and Performance
It seems that some engines would stay the same although more options would be provided. The base Laredo would likely come with inline-four unit with 2.4 liter capacity, delivering 180 hp and 171 Nm of torque. Another option is offered, a turbo-four with 2.0 liter capacity for 270 hp and 295 Nm of torque. This would be offered starting from Latitude Lux. The V6 unit with 3.2 liter capacity would generate 271 hp and 239 Nm of torque, offered for Trailhawk and Limited models. All models would be coming with the standard front wheel driving system, while all wheel is offered as optional.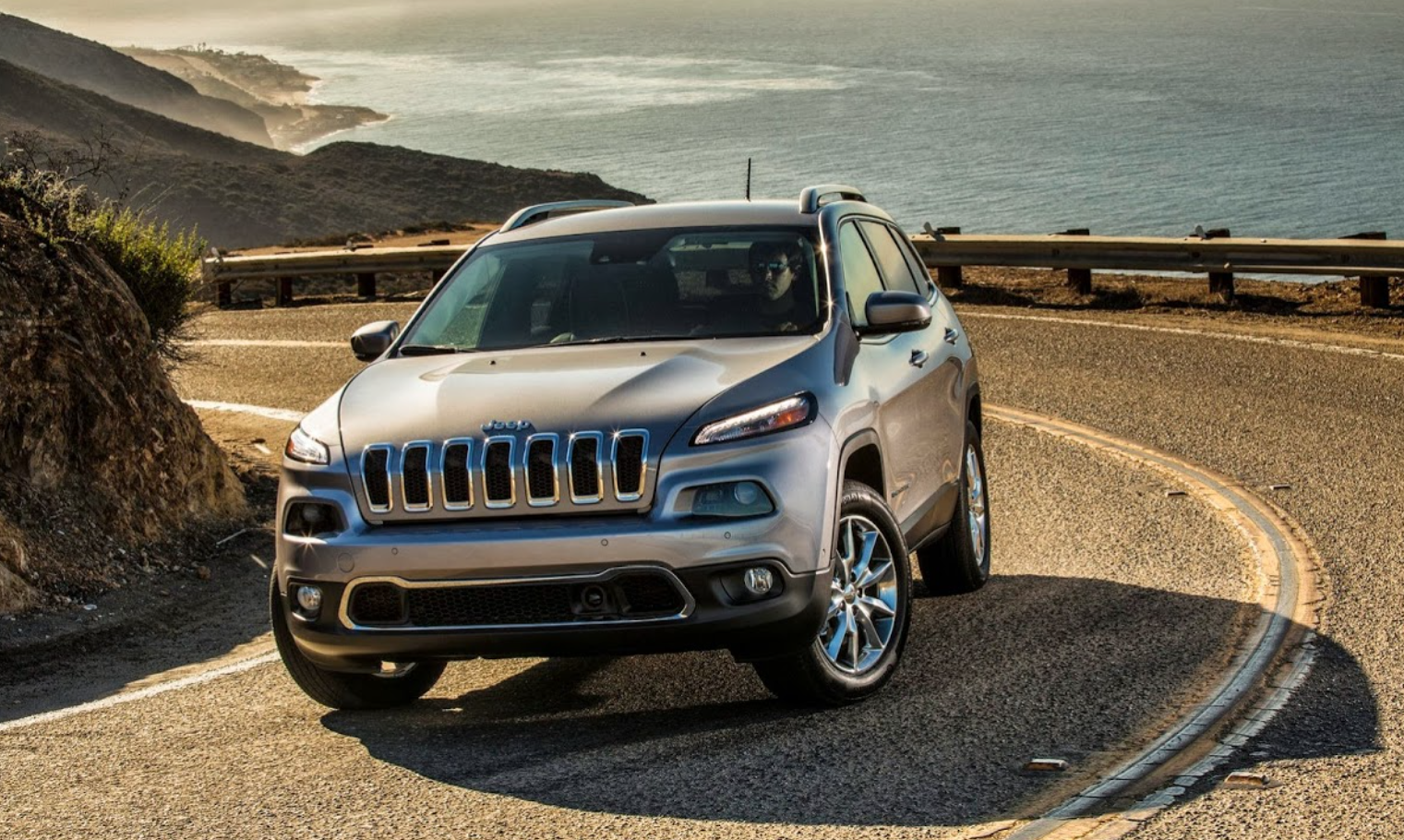 Release Date and Price Tag
Jeep Cherokee is considered having a more practical manner and efficient approach that is able to combine the strong engine and also offroad toughness. Despite the change, the 2024 model would still be tough and strong. Since the vehicle is set between the smaller Wrangler and the bigger Grand Cherokee, it's quite understandable if the starting price would be set at around $28,000. Set as the 2024  model means that the vehicle would be launched sometime in 2023 although the company hasn't said anything about the exact date. Once there is more information is available, you should hear more about 2024 Jeep Cherokee.