The 2024 Kia Telluride would be a part of Kia's future (and massive) expansion for its electric production because the company would include 2 SUVs. The company has planned on producing 7 new electric rides by 2027. The two SUVs would consist of one small SUV and another very big SUV. According to The Korean Car Blog, the first launch would be about a unique model that may come in between Seltos and Soul in size, and the first launch would be in 2022. So, where would Telluride come among these lines?
About the Upcoming Production
There is no official and detail confirmation about the 2024 Kia Telluride, but there are many lines to expect for. The new and the first launch would be 4.3 meters in length. A Seltos is around 4370mm in length, but then again, the EV SUV has interior space that is similar to the upcoming bigger Sportage because of the skateboard chassis.
It's possible that the new ride would be coming with EV4 nameplate, or even EV5. It would be using the new e-GMP construction, which means that it would be constructed from the ground up for only electric vehicles. This construction alone would be quite unique (at least for now) because most of the small (and the electric) SUVs are currently designed from internal combustion platforms.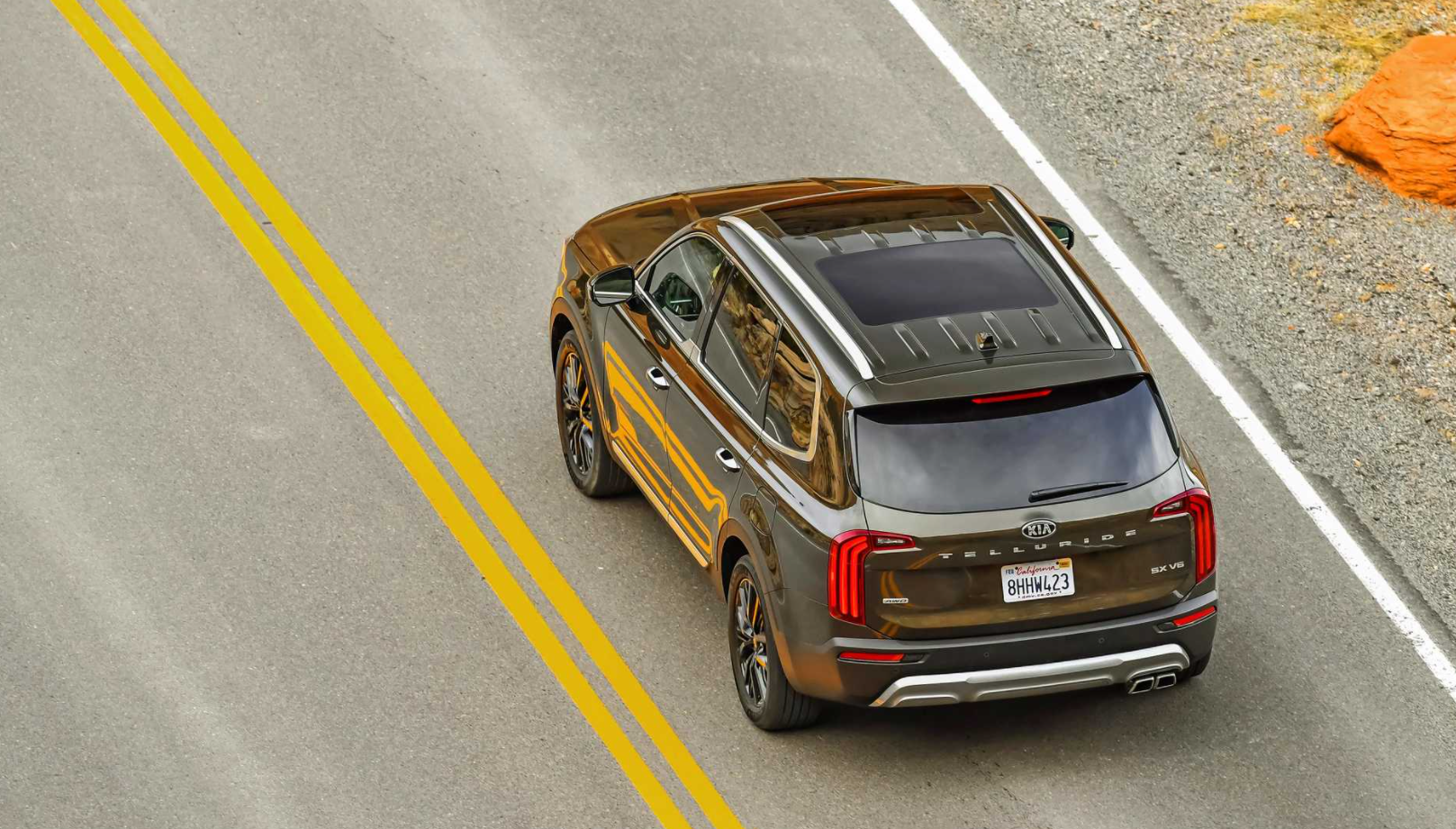 There is another similar e-GMP architecture, which would be designed as a flagship electric SUV. The size would be the same as Kia Telluride and Hyundai Palisade, and it would be launch in 2023 – or most likely for the 2024. This is one of the main reasons why this new variant is suspected as the upcoming Telluride 2024 model. It means that there would be Kia counterpart for Ioniq 7, coming from Hyundai (the sister brand) that has been positively confirmed for the 2024 launch. For Ioniq, the nameplate could be EV7, or even EV8.
Power and Performance
The Ioniq 7 would be able to accommodate 6 to 7 people, and it is coming with 100 kWh (battery) pack that is claimed to cover a range of 483 kilometers. Aside from the battery, it also offers all wheel driving system with dual motor layout that can generate 230 kW of power.
If you have to compare Kia and Hyundai EV products, the differences are quite obvious. The EV6 Kia has bigger (and optional) battery than the Ioniq 5 Hyundai. The EV6 would be coming in all wheel driving system and high performance GT trim delivering 740 Nm of torque and 430 kW of power, or for the maximum outcome, it would be 135 Nm of torque with 205 kW of power.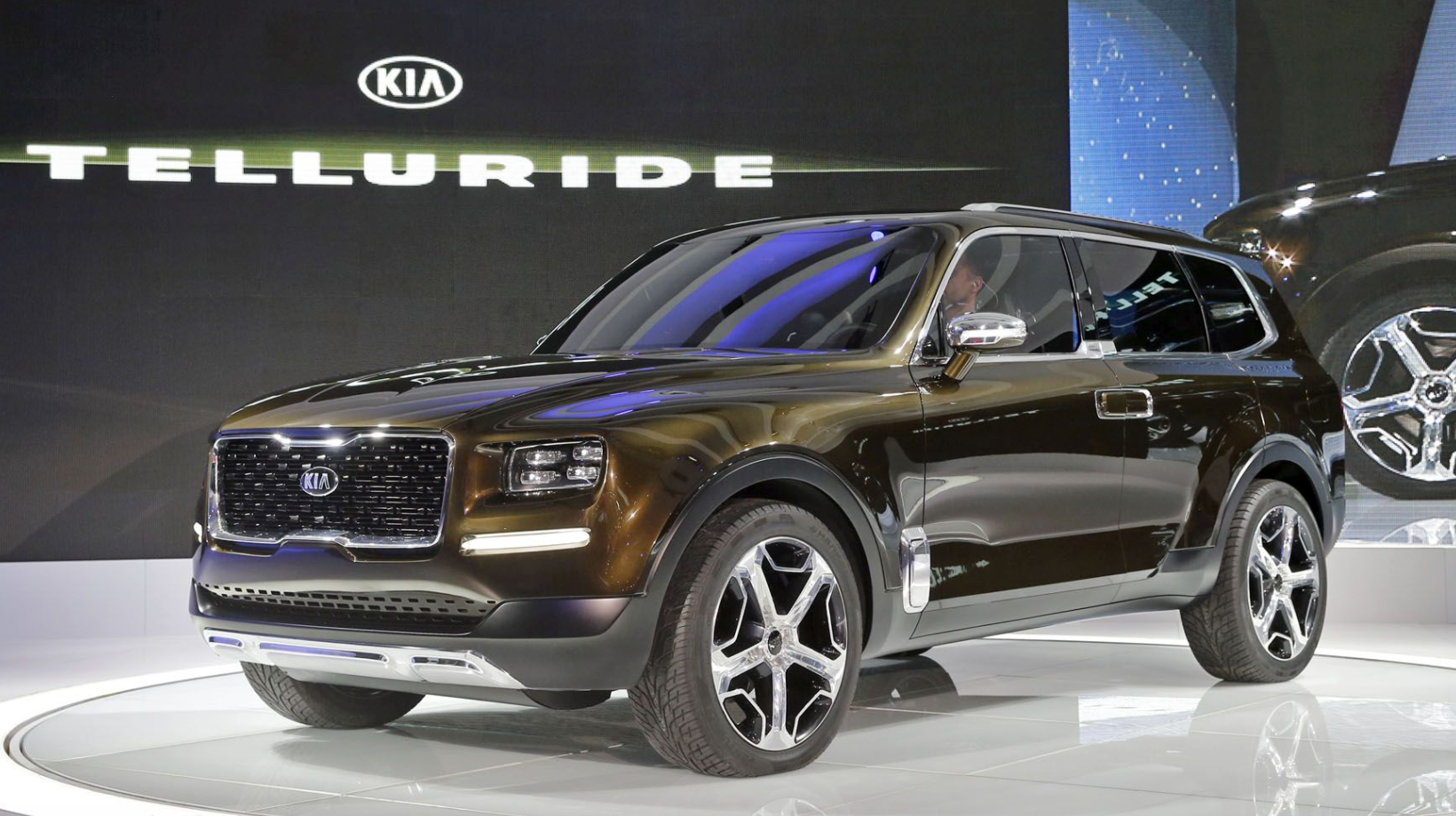 But Kia isn't just producing and focusing on crossovers and SUVs (like EV6), but they are also producing a sleek sedan, like Ioniq 6, a small hatchback, and a small coupe. They have even teased the sedan. All of them are parts of Kia's all electric and all new models that are set to launch by 2027. The company even aims to have 25% of its sales would be from EV by 2019.
The Technology
Many of the upcoming Kia's production would use e-GMP construction which uses 800V of technology for super fast charging ability up to 350 kW. The vehicles can be charged by only 18 minutes to reach 80% or charging only 5 minutes enable the vehicles to cover 100 kilometers of distance.
The transmission, inverter, and electric motor would be packed within one module to save up weight and space. The battery would be mounted and located between the axles, backed by a (dedicated) cooling block structure. Hopefully, we can learn more about 2024 Kia Telluride soon after Kia releases more updates.