Let's learn about the 2025 Volvo Electric Crossover along with design, engine, specification, price, and release date which is under development. Volvo, the Swedish car manufacturer, is known for making some of the best and high-class cars ever. Recently it has come to light that the company is preparing to make an electric crossover. The new crossover has been given a codename of V546 and will be a successor to the XC60 or the XC90.
About the 2025 Volvo Electric Crossover
Volvo intends to sell 600,000 pure electric cars annually from 2025 onwards in order to ramp up its electrification ramp up in line with its target of selling 600,000 new pure electric cars every year by then. The new SUV flagship will be the marquee's first completely bespoke EV and the first based on a new platform.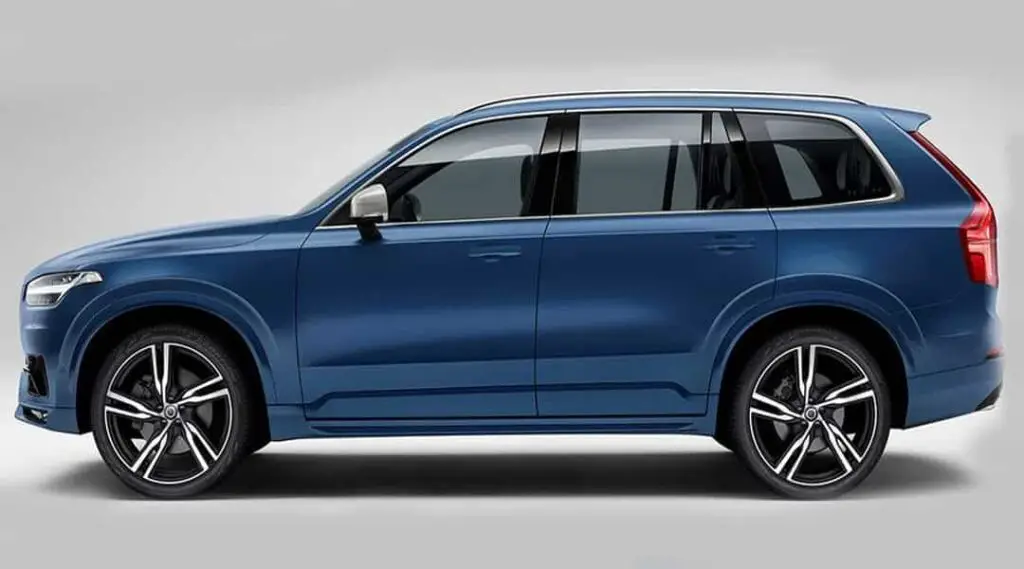 In addition to EV electric power, the successor to the XC90 will also be available with ICE power.
The Design will be based on the Concept Recharge showcased in 2021.
Volvo's new SPA2 platform will be the basis for this vehicle.
Design of 2025 Volvo Electric Crossover
There are rumors that the upcoming crossover will take inspiration from Volvo's Concept Recharge as well as include several of the latest advanced features, such as driver-assistance systems and adaptive cruise control.
Interior and the Exterior Design of the 2025 Volvo electric crossover
The Concept Recharge strongly hinted at Volvo's upcoming flagship EV, which will maintain the XC90's core characteristics, while also bringing in a range of advanced new technologies as well as a completely new approach to designing the exterior and cabin of the vehicle.
It is therefore important to remember that although the successor of the XC90 will have a significantly different design, it will still be a major player in terms of space and practicality.
Taking a minimalistic approach to design, the Volvo concept car indicates that the company's new electric age will be dominated by a greater focus on minimalistic design, as well as a determination to reduce its vehicles' well-to-wheel environmental impact.
Other Design and changes of 2025 Volvo electric crossover
There are some aspects of the concept that will be toned down for production, such as the four free-standing seats, which are particularly outlandish and futuristic. There is no doubt that the skateboard-style architecture will provide a greater sense of room and flexibility inside the cabin. A clean and simpler driver environment will be achieved by eliminating physical controls in the production car.
In order to access most of the functions, the 2025 Volvo electric crossover will be equipped with a large-format central touchscreen for controlling functionality using Google's operating software, as it was first implemented in the XC40 Recharge and Polestar 2.
There will, however, be a major change to how Volvo's next SUV will look, as it will not fit neatly into the category of SUV. Although it will sit high up off the ground and emphasize all-around visibility like the current car, it will have a straighter-edged two-box shape reminiscent of estate cars.
The 2025 Volvo electric crossover will, therefore, be able to capitalize on the popularity of SUVs while still differentiating itself from its rivals and avoiding alienating buyers of low-slung models while taking advantage of the popularity of SUVs
.
Engine and Performance of 2025 Volvo Electric Crossover
The XC90 successor will be based on Volvo's new SPA2 platform, which will be developed according to the Concept Recharge that was showcased for the first time in 2021 as a production version. It is expected that this evolving version of the current car's architecture will be able to accommodate a choice of two powertrain options: combustion and pure electric. The new underpinnings will be used for the first time on a production car, before they will be rolled out to other Volvo models and to sibling brands owned by the parent company, Geely Auto, in the future.
The SPA2 will be offered in two distinct forms, contrasting with the vast majority of mixed-powertrain platforms on the market today. With the electric XC90 successor, the floor will be completely flat, the overhangs will be shortened, and the cab-forward stance will be more pronounced, whereas, with the combustion engine models, the interior proportions will be a little more familiar, as the engine, transmission, and exhaust systems will need to be accommodated.
Powertrain and Battery of 2025 Volvo Electric Crossover
There is a fair amount of secrecy surrounding what Volvo will be offering in terms of powertrain options for the new car, but considering the company's well-publicised clean air initiatives, all combustion variants will have some form of electrification incorporated into them, which may be mild hybrids or plug-in hybrids. In the future, diesel will no longer be offered as an option for any Volvo car.
There is a great chance that the electric variant of the XC40, C40, and Polestar 2 EVs will have entirely separate powertrain setups compared to those offered on the CMA-based XC40, C40, and Polestar 2 EVs, said to be equipped with four-wheel drive, given the SUV's reputation. With Volvo's new EVs, buyers get to choose from several different battery sizes, giving them the option of a standard version as well as an extended range version, with the latter having a range of up to 310 miles between charges.
Production and Manufacture of 2025 Volvo Electric Crossover
In early 2024, Volvo Cars are scheduled to begin production of the 2025 Volvo electric SUV at its South Carolina plant in the United States. There is a possibility that Volvo 2025 electric crossover could be manufactured locally for domestic sales, while the cars made for international sales will be imported from China.
There was an announcement made by Volvo Cars in July 2021 that it planned to acquire Geely Holding's stake in its joint ventures in the country as part of the acquisition process. Once this is achieved, the company will be able to control every aspect of its Chinese operations, from research and development to manufacturing and sales.
Driver Assistance and Safety features of 2025 Volvo Electric Crossover
Ride Pilot, Volvo's new unsupervised autonomous driving technology, will be available in its new electric crossover in 2025. Ride Pilot will initially be available only in California. Luminar's Iris LiDAR sensor is one of two dozen sensors that will help the vehicle understand and continuously monitor its environment. This car will have eight cameras, sixteen ultrasonic sensors, and five radars in addition to the LiDAR sensor.
A collaborative effort between Zenseact, Volvo Cars, and Luminar is required for the autonomous driving system to work. By mid-2022, the Swedish automaker plans to begin testing autonomous driving functions on Californian roads with Zenseact. Thanks to the new EV's Level 3 autonomous driving capability, customers can sit back and relax while driving on the highway. Reading, socializing, writing, or working would be better uses of their time. A subscription fee will be charged to enable Ride Pilot.
Pricing and Release Date of 2025 Volvo Electric Crossover
The launch date and price segment for the upcoming Volvo electric SUV have not yet been announced by Volvo Cars, but the company is expected to unveil the crossover by the end of 2023, though the specific release date and price segment have yet to be confirmed.
According to Volvo Cars' new CEO and President, Jim Rowan, he told Autocar that the company's new electric SUV is "very much on track" and that more details about it will be released in the fourth quarter of 2024, according to Volvo Cars' official press release. According to Rowan's comments, this model is an important building block for the future of the company.
The United States will likely be among the first markets to receive the new Volvo electric car worldwide, with deliveries starting as early as 2025 for customers in the U.S. Volvo is expected to price the upcoming 2025 Volvo electric crossover competitively, between USD 75,000 and USD 90,000, undercutting rivals such as the BMW iX and the Tesla Model X by a significant margin.
Future Electric Cars from Volvo
The Volvo V546 is another Volvo EV under development, which will be an electric crossover that will be available in the future. It is anticipated that Volvo Cars will position the XC70 EV, perhaps as the Volvo XC70 EV equivalent, between the XC60 and XC90, starting in 2025.
A new EV will be positioned below the Volvo XC40 and an all-electric version of the Volvo XC60 is also planned. Currently, it is unclear what the fifth Tesla model will be, but it is likely to be a sedan/cross coupe that competes with the Tesla Model 3 and Tesla Model S.