Despite being around since 2019, the second generation Nissan Juke still looks great. While slightly raising prices in Australia, Nissan decided to equip the non electrified 2023 Juke with some of the minor updates introduced by Europe's Juke Hybrid.
Nissan Juke 2023 Performance
Highway: Nissan Juke is pretty well equipped to handle motorways. It comes with cruise control and other safety features as standard. Despite that, the bigger wheels compromise comfort once again. It does seem to be noisy on the road and the wind does blow, but it's not unbearable.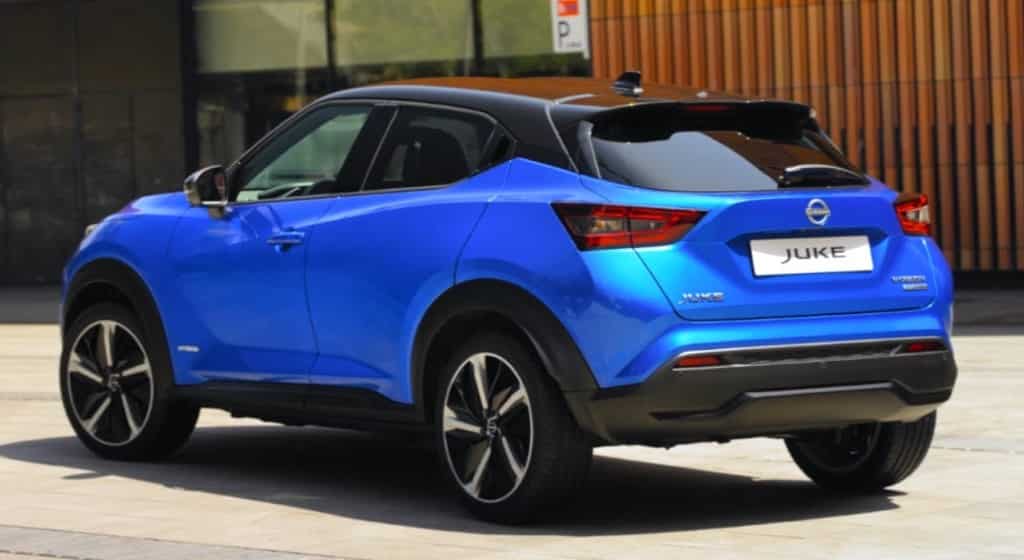 Curve & Twisty Road: In fairness, Nissan Jukes are not designed to be enjoyed on back roads, so don't expect much fun. It never feels unsafe but numb steering and soft suspension give you the sensation of riding a mattress down a slide.
City: Nissan Jukes are designed for city use, so it is no surprise that they are best suited to city driving. It can be parked easily thanks to its high set driving position, which provides a good view of the road ahead. As well as the high driving position, the steering is light and responsive.
However, most models except entry level come with a reverse camera, so you should be able to find your way around the rear fairly easily.
Engine & MPG of Nissan Juke 2023
Juke has an official fuel economy of 56.5mpg and CO2 emissions of 114 gram per km. Besides the 1.6 liter engine, the Nissan Juke comes with two other options. The first engine is a 1 liter turbocharged three cylinder units that produce 114 horsepower. The Juke spec offers up to 48.7mpg and 132 gram per km CO2 emissions.
In addition to the self charging hybrid, an electric motor is also available, which connects the 1.6 liter four cylinder petrol engine with the electric motor. The engine and waste kinetic energy generated during braking are used to recharge a small capacity battery.
2023 Nissan Juke Cargo Space
Back Seats: Nissan Juke's rear space may be slightly better than its old model, but it is still very small. Rear row occupants might be in for a long ride if you intend to use it for anything other than child car seats. Neither legroom nor headroom is great, and the sloped roofline results in even less headroom. Those sitting in the middle seat will have nowhere to place their feet due to the considerable hump on the floor.
Front Seats: There is a bit of a cramped feeling inside the Juke, despite the fact that you sit quite high. It is true that you have some decent storage space. It has a tray to store your phone integrated into the center console, though bigger phones may struggle to fit. Door bins are large enough to fit a decent sized water bottle, and center console bins can hold a decent sized water bottle.
Boot Space: The Nissan Juke has a capacity of 422 liters, which is pretty standard for its size.  Whenever you tilt forward the rear seats, the load floor must be level with the 60:40 split and fold seats. Thus, the Juke boasts one of the best load capacities among its rivals with a load capacity of 1305 liters. There is not any tie down points in the boot or even 12 volt charging ports on Nissan's cars.
Infotainment System of Nissan Juke
In terms of design and quality, the Juke's interior is stylish and very well built. In terms of infotainment, the only thing that lets it down is the slightly clunky design Despite the
Nissan Juke's outlandish exterior styling, its interior seems rather plain, although that's not necessarily a bad thing. There are not many scratchy plastics in places your hands will actually touch, which is good, and the build quality is quite good.
All Nissan Jukes come with an 8 inch infotainment system, except the entry level model, which comes with a radio. There is just no denying that more modern systems look and operate better. As an upside, it comes equipped with Android Auto and Apple Car-Play, allowing you to run your smart phone apps seamlessly on the Nissan Juke 2023.
Nissan Juke Safety
Nissan Juke received five out of five stars when it was last tested by an independent safety board. There is plenty to back up that safety score from the standard safety features like lane departure warning, automatic emergency braking, and high beam assistance.
Nissan Juke Maintenance
Having just reached the end of manufacturer warranties, most Nissan Jukes still lack comprehensive data on common problems. Juke vehicles are covered by a factory warranty of three years and 60000 miles.
Price for Nissan Juke
The Nissan Juke is one of the cheapest options in its class, thanks to its low entry price. Nissan Juke carries a recommended retail price of between 20695 Euros and 30425 Euros. The starting price for a cash purchase would be 18757 Euros, saving you an average of 2064 Euros per year. There is a start up payment of 215 Euros per month.