Jaguar is a well-reputed automobile brand that is based in Britain and is known to make innovative and durable cars. Recently they have made an official announcement about making collaboration with NVIDIA. NVIDIA is the topmost company when it comes to making computer hardware and artificial intelligence (AI).
This collaboration between Jaguar Land Rover and NVIDIA aims to redefine what luxury is all about, infusing intelligence into the customer experience to deliver truly exceptional customer service. The systems developed by NVIDIA will power the autonomous and driver assistance systems and provide visualization of the environment in which the vehicle operates.
In order to jointly develop and deliver next-generation automated driving systems as well as AI enabled services and experiences to our clients, Jaguar Land Rover and NVIDIA have entered into a multi year strategic partnership. As of 2025, all new Jaguar vehicles introduced in the market will be electric vehicles only. It appears that all of those electric vehicles will be powered by NVIDIA computers in order to make them work. The partnership will involve the development of next-generation automated driving systems as well as AI-enabled services and experiences.
About the Car and Collaboration between NVIDIA & Jaguar
In order to offer a wide range of active safety, automated driving and parking functions, along with driver assistance features, all new Jaguar and Land Rover vehicles will be built on a software defined platform developed by NVIDIA, which will be available starting in 2025. In order to deliver AI features in the vehicle, the system will be able to monitor the driver as well as the occupants, as well as provide advanced visualization of the vehicle's environment as well.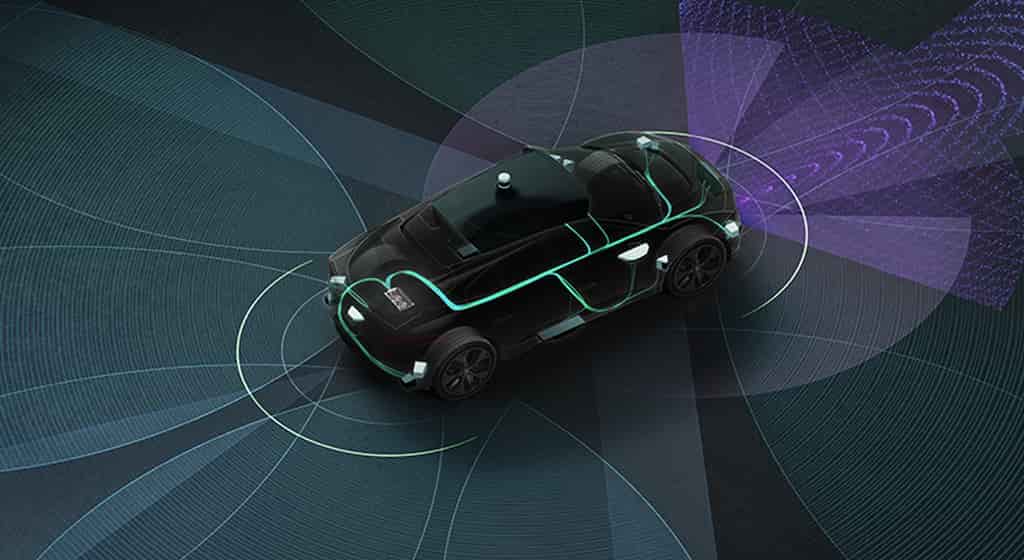 Upcoming 2025 Jaguar Cars with NVIDIA
On the upcoming Jaguar vehicles, the NVIDIA DRIVE Hyperion 8 platform will be used, which delivers an extensive array of active safety, automated driving, parking, and driver assistance systems based on DRIVE AV software, and will provide Jaguar with a wide range of active safety, automated driving, parking and driver assistance systems. In addition to AI features, the DRIVE IX software stack will be used inside the vehicle to monitor the driver and occupants, and provide advanced visualization.
More on the Collaboration between NVIDIA and Jaguar
In order to provide Jaguar's customers with a wide range of active safety, automated driving and parking systems, as well as driver assistance systems, DRIVE Orin will deliver a wide spectrum of active safety, driver assistance systems, and all built on NVIDIA's DRIVE AV technology.
With the help of the DRIVE IX software stack, the system will also provide AI features inside the vehicle, such as driver and occupant monitoring and advanced visualization, which will provide enhanced driver safety and comfort. Ultimately, Jaguar and Land Rover will produce some of the world's greatest cars, preserving the design purity that defines both brands, yet transforming customer experiences at every stage of the journey in a way that can be really enjoyed by customers.
Aside from the hardware, the partnership will involve Jaguar using NVIDIA's artificial intelligence and engineers throughout the development process for new vehicle models, in addition to hardware development. In the Omniverse platform, NVIDIA will provide the use of their data centres for the training of neural networks for autonomous driving systems as well as for collaborative development and simulation work.
The next step in this reimagining of responsible, modern luxury will be to implement safe and convenient AI powered features to make your stay more comfortable and convenient. Thierry Bolloré, Jaguar Land Rover's chief executive, said the partnership will unlock a world of potential for the company's future vehicles.
About the upcoming parts and features
Nvidia's car chip
A new chip produced by Nvidia called Thor has been revealed, which is designed to meet the needs of cars that will be arriving in 2025 that will require a lot more computing horsepower than what they currently possess. In the future, Thor may help automakers get rid of dozens of smaller processors that are responsible for door locks, braking, navigation, entertainment, and engine control with one centralized computer system that is far easier to maintain.
As the automotive processor market continues to grow, as more and more car manufacturers demand chips for driver assistance, infotainment, and a variety of electronic control units to manage everything from engine combustion to GPS navigation in their vehicles, the automotive processor market is set to grow even larger.
Integrated intelligence from start to finish
NVIDIA AI will be used throughout the development process of future Jaguar and Land Rover vehicles. Data centres are the starting point of this development process. NVIDIA data centre solutions are being used to help train and test new automated driving features to be deployed for future fleets. Engineers from both companies will be involved in this process.
Data centre hardware, software and workflows are essential to the development and validation of autonomous driving technology, starting with the raw data collection and ending with the validation of the technology. As a result of NVIDIA DGX supercomputers providing the necessary building blocks for the development and training of the Deep Neural Network, DRIVE Sim is able to support validation, replay and testing of autonomous driving systems in simulation, thus enabling safe autonomous driving systems.
Other Factors
It is possible for engineers to collaborate virtually as well as exhaustively test and validate these DNNs with high-fidelity synthetic data generated by NVIDIA Omniverse in order to elaborately test and validate them.
DRIVE Hyperion, the central nervous system of the vehicle, will be used by Jaguar Land Rover to deploy this full-stack solution, which includes the new DRIVE Orin centralized AI compute platform which will function like the brain for the car. For autonomous driving, parking, and a variety of other intelligent cockpit applications, DRIVE Hyperion includes a number of systems that ensure safety, security, networking, and sensors that surround the driver.
Throughout their lifetimes, the future vehicles will be continuously improved and supported by some of the world's leading software engineers at NVIDIA and Jaguar Land Rover, who are some of the world's most distinguished software and artificial intelligence engineers.
Step toward future responsibility
Jaguar and Land Rover in conjunction with the transition to zero emissions powertrains has created a new intelligent architecture that is designed to not only enhance the experience of the driver but also benefit the environment to the greatest extent possible. The auto industry has announced it is moving towards an all electric future, as well as a net-zero carbon emission goal across its supply chain, products, and operations by 2039, allowing the company to incorporate sustainability into its long recognized heritage.
Jaguar Land Rover is investing in technology that is safe for road users, both on and off the road, and that is also convenient and comfortable for passengers by developing vehicles that are intelligent and backed by high performance computing provided by NVIDIA.
Jaguar and Land Rover vehicles inspire a unique, emotional attachment to their owners that is likely to last for many decades to come because of this attention to responsibility in the new era of modern luxury. With a goal of zero carbon emissions across its product line, supply chain, and operations by 2039, Jaguar Land Rover aims to achieve net zero carbon emissions.