Toyota is said to prepare their upcoming 2023 Toyota Tacoma quite seriously. It's because the variant has been able to sell more units than Ford Ranger. Last year, Toyota was able to sell around 60,000 of Tacoma, which makes it one of the most important variant in the lineup. Of course, there would be some redesigned works. Expect it to come with refreshing updates on the powertrain and interior. So, what can we expect from the new Tacoma, anyhow?
The Redesigned Plan
As it was mentioned before, Toyota Tacoma 2023 redesign will be coming with updates on the powertrain and interior cabin. Not to mention that Toyota is reportedly preparing a new construction platform, made especially exclusive for Tacoma's body-on-frame. There is a possibility of a hybrid model too, so it should be exciting. And considering that today's auto industry is booming with offroad truck demand, it's highly likely that Toyota will be producing the TRD Pro version of the ride. If everything works as good as claimed, then Toyota and its Tacoma really has a promising future!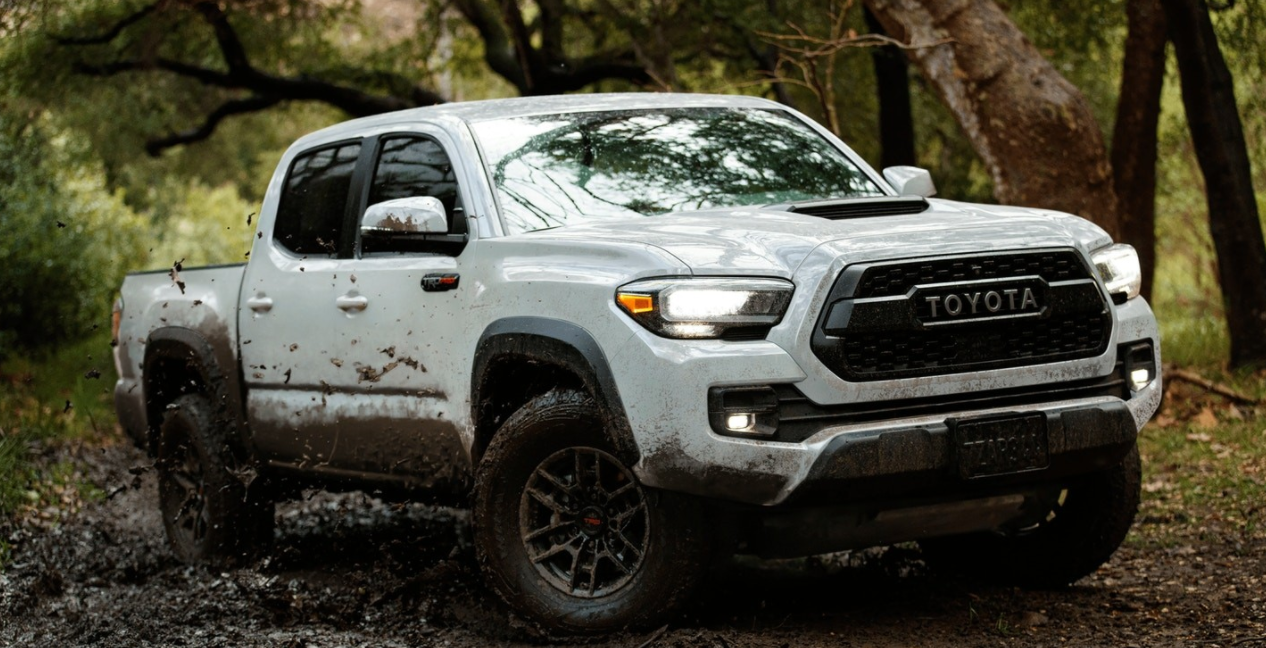 The Physical Updates on the Exterior
Although there won't be any significant updates or changes on the exterior area, it's possible that minor updates are still done for the new 2023 Toyota Tacoma. You should expect a refreshing work on the front fascia and also the rear side. In last year's Tacoma, new details were introduced, like new taillight style and a redesigned grille. What's special about the line is the TRD Pro with its unique styling.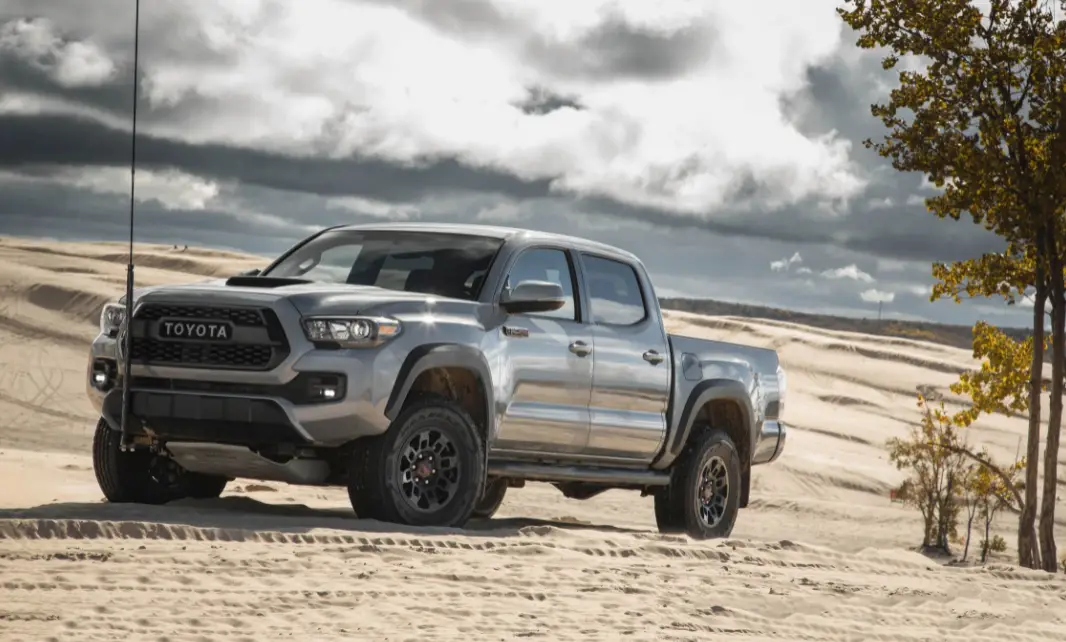 It somewhat looks catchy with the special wheels, Fox shocks, Toyota logo situated on the grille, a cat-back exhaust, a skid plate, and also a camera system for multi-terrain use. It's a good thing that Blackout Package is offered within TRD Pro trim, looking food with the blacked-out logo, a darker (overall) appearance, and a blacked-out exhaust tip from chrome.
Changes on the Interior Cabin
It seems that Toyota will preserve the modern design. For the 2023 model, there would be mid-cycle updates that may include more of the upright materials, more sophisticated driver-assistance help, and extra high-tech features. For the standard equipment, Toyota is seriously improving their lists.
Engine Arrangement and Power
As it was mentioned before, the biggest changes will likely happen to the engine. The basic trim may be coming with V6 unit with 3.5 liter capacity that is paired with auto 10 speed transmission. It's possible that this range comes with a hybrid system, sharing similarities to the one used within Lexus LS and LC. If that's the case, you can expect a boosting power of 354 hp.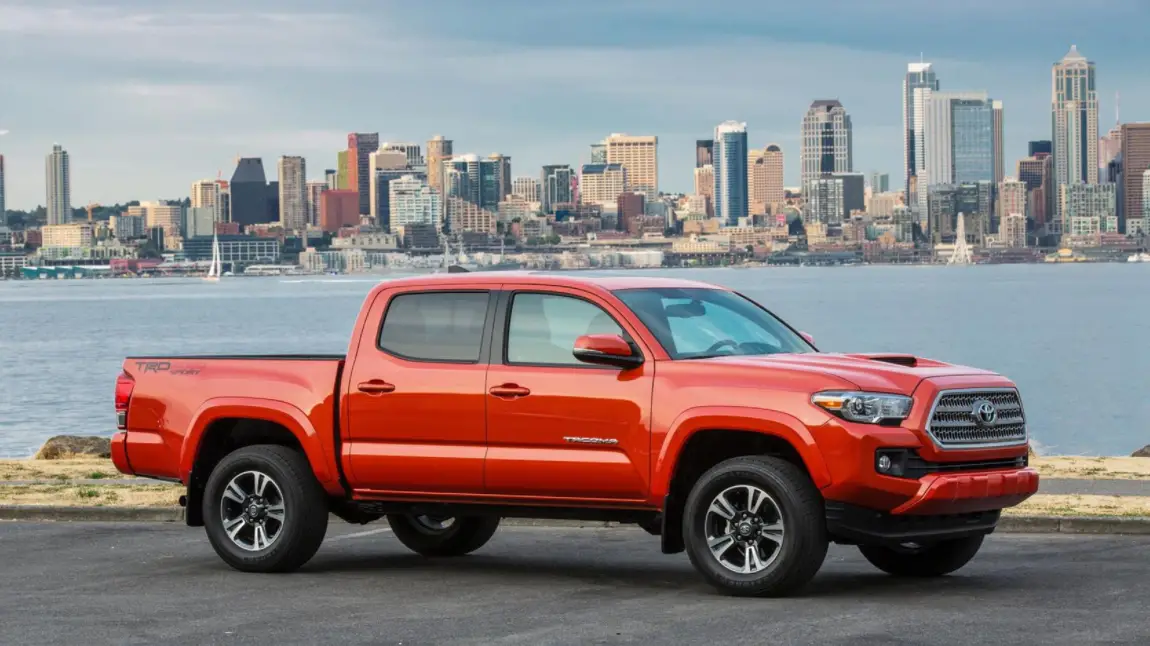 Another engine arrangement would be the I4 unit with 2.5 liter capacity. There is a possibility that Toyota would be using the same plug-in hybrid system that they use in RAV4 Prime design. It means that there would be more powerful (electric) motors and bigger li-ion battery. It can produce around 302 hp.
Price and Release Date
With the upcoming updates and redesign works, it's pretty logical to expect an increase in the sales price. The basic trim may start from around $28,000 while the TRD Pro may reach up to $50,000. The release for 2023 Toyota Tacoma isn't announced yet, so we need to wait for further info.