Let's explore the list of top 5 bestselling SUVs in the USA. In the United States of America, SUVs still continue to be the most popular vehicle with a wide range of buyers, and there are several good reasons for that, especially if you look at the market. As a class-leading vehicle, the SUV offers a level of versatility and capability that no other type of the vehicle can even come close to, with many SUVs combining a car-like ride and handling. Let us take a look at some of the top SUVs in the USA.
List of top best-selling SUVs in the USA
01. Toyota 4Runner tough SUV
About the car: There is no doubt that the Toyota 4Runner is one of the most reliable midsize workhorses on the market today, and it is excellent for towing as well. Despite its lack of upscale features, comfort, or well-equipped equipment as many of its competitors, the Hyundai i30 remains a favorite among some buyers due to its ability to meet their needs.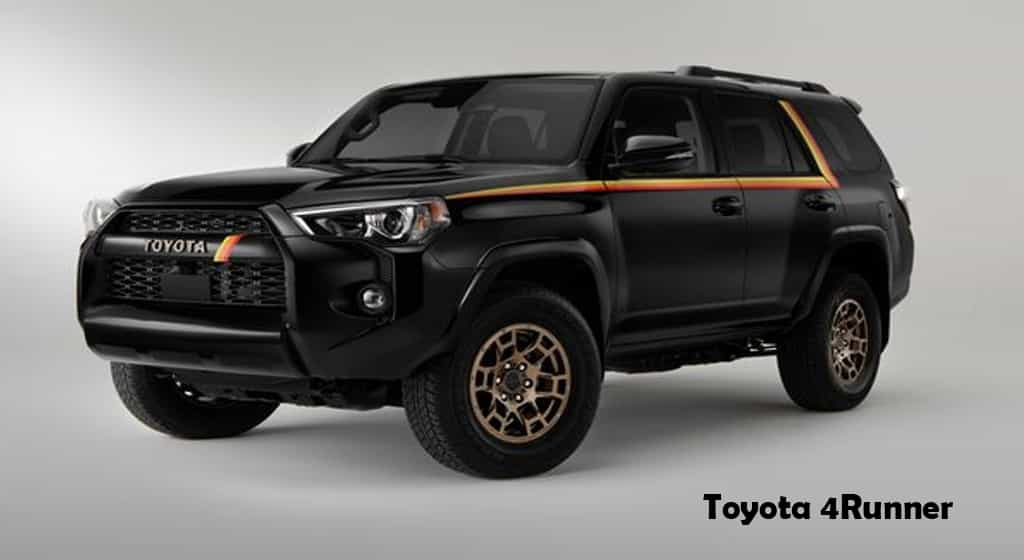 Interior Features: Due to its antiquated appearance and poor material quality, the inside of the 4Runner is among the least stunning in its class. Toyota features a user-friendly infotainment system that is easy to operate while driving. The dashboard has a tons of buttons and knobs to match the touch screen, which is simple to view and use.
Power and Performance: A V6 engine with 270 horsepower and a five-speed automatic transmission is standard on every 4Runner. The transmission doesn't help because it sometimes refuses to shift to deliver more power when you need it to.
Price: Although it's not the most expensive top-trim pricing among midsize SUVs, there aren't many competitors in the same price range that offer top trims that cost more than $50,000.
02. Toyota RAV4 Hybrid SUV
About the car: The Toyota RAV4 Hybrid is a fuel-efficient and pleasant small SUV with few drawbacks. It features a roomy and up market interior and an attractive blend of agile handling and a comfortable ride.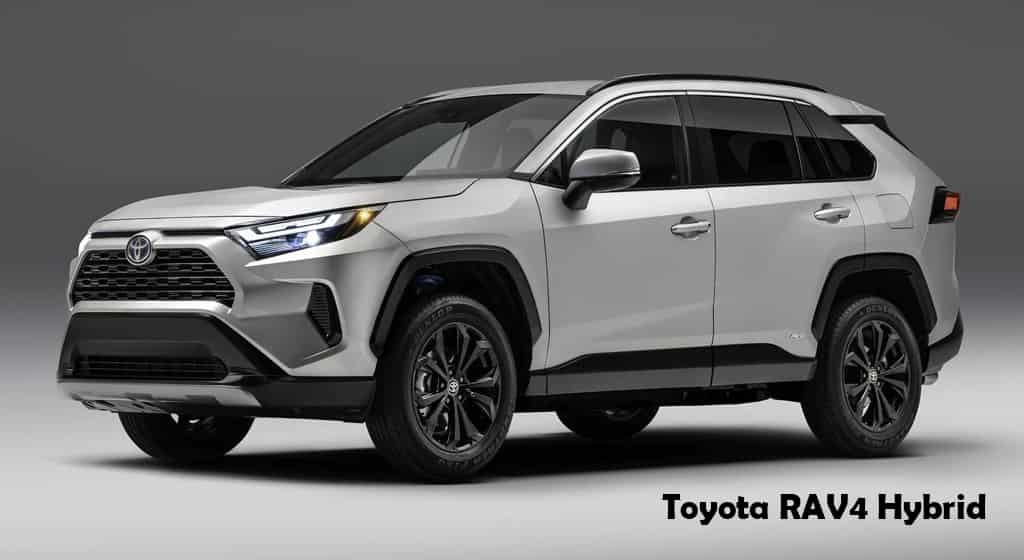 Interior Designs: The Toyota RAV4 Hybrid's interior strikes a wonderful balance between form and function. There are various soft-touch surfaces and other tougher plastics that should hold up well over time, and the style is clean and contemporary.
Power and Performance: This car is equipped with a 2.5-liter four-cylinder engine mated to two electric motors that deliver a combined 219 horsepower, which makes the 2022 Toyota RAV4 Hybrid an even more potent vehicle. The 2.5-liter four-cylinder engine is mated to two electric motors for the power train.
Price: As one of the least expensive hybrid SUVs on the market, the 2022 Toyota RAV4 Hybrid starts at around $29,000.
03. Hyundai Tucson SUV
About the car: It has been redesigned as a compact SUV for 2022, and it is now one of our top picks for the compact SUV segment because of its roomy and upscale interior, composed ride and handling, along with a comprehensive list of standard safety and convenience features.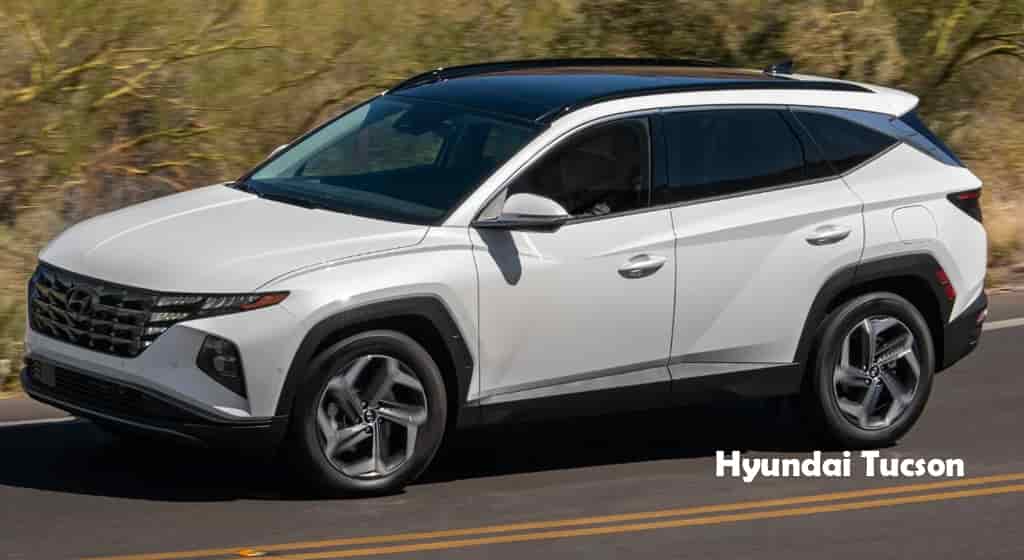 Interior Designs: The 2022 Hyundai Tucson exceeds comparable-priced vehicles in terms of interior quality. The inside is well designed and outfitted with various soft-touch surfaces, especially in the higher trim levels.
This car's dashboard is elegantly basic, perfectly encircling the door panels and center stack. Even at higher speeds, the cabin is silent; the background sound of the wind and the road is still muted.
Power and Performance: With a 2.5-liter four-cylinder engine, the Hyundai Tucson 2022 comes with 187 horsepower and 178 pound-feet of torque, making it one of the most powerful cars available on the market.
Price: A starting price of $25,350 can be expected for the 2022 Tucson, which is slightly lower than the average price for a compact SUV.
04. Ford Escape SUV
About the car: The Ford Escape is a desirable compact SUV with a smooth ride, lots of passenger and luggage space, and acceptable fuel efficiency with the basic engine. But lower versions lack amenities and the interior isn't as well-finished as some rivals.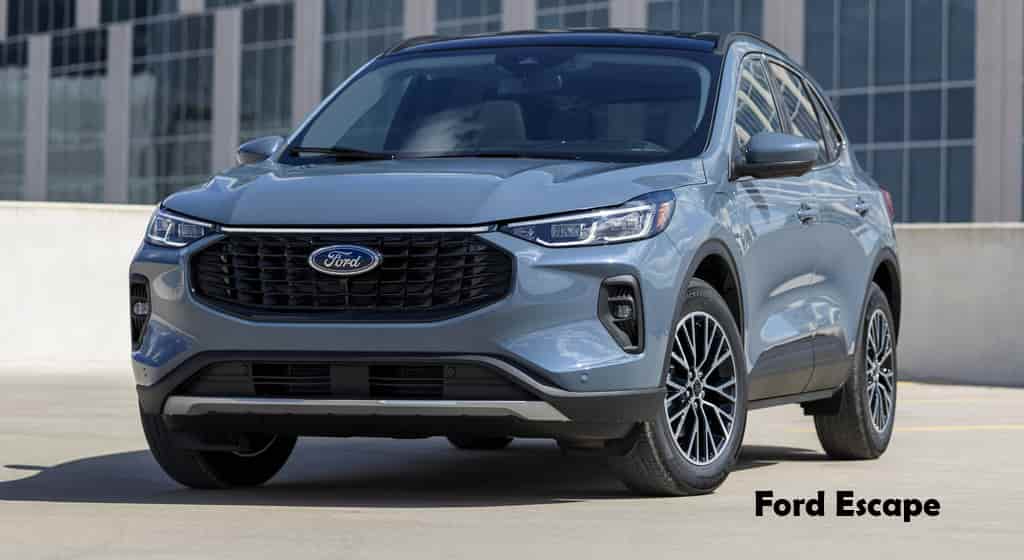 Interior Designs: The materials in the Escape's cabin cost it points. Too many harsh plastics are used, and a number of competitors appear and feel more premium. Additionally, this SUV has a touch screen that is clear to view and responsive to inputs.
Power and Performance: A 250-horsepower turbocharged four-cylinder engine is an option for the Escape, which comes standard with a 181-horsepower turbocharged three-cylinder engine.
Price: The base price of the Escape is $25,555, while the top-of-the-line Escape Titanium has a sticker price of $35,490.
05. Honda HR-V SUV
About the car: The Honda HR-V has spirited handling, excellent fuel economy, and a sizable luggage area for a subcompact SUV. However, compared to rivals, the list of basic amenities is less comprehensive.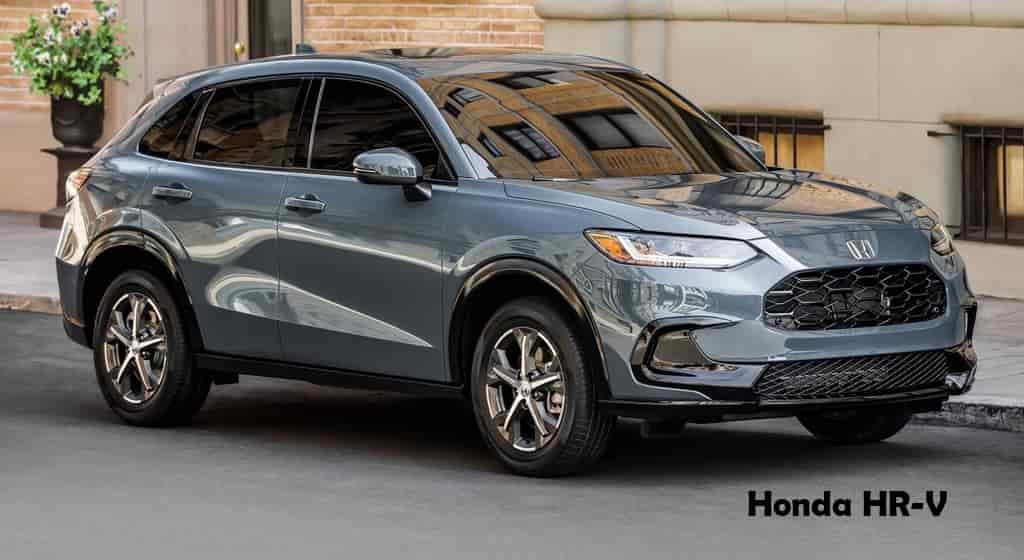 Interior Designs: There is a good mix of quality materials and good fit and finish in the HR-V's cabin, but there are also a few areas where plastic quality is low.
Power and Performance: You will probably be let down by the HR-only V's powerplant, a 1.8-liter four-cylinder engine with 141 horsepower and a continuously variable automatic gearbox (CVT).
Price: Starting at $21,420, the Honda HR-V for 2022, and this cost is roughly standard for a small SUV.