According to rumors in China, the United States, and other countries, the 2024 Genesis GV80 SUV is expected to debut in the third quarter of 2023.
The GV80 is equipped with brilliant, user-friendly technology that enhances your driving experience every day. Using Intelligent Speed Limit Assist, including Smart Cruise Control with Stop and Go, you are kept informed of any changes in the speed limit, such as school and construction zones.
2024 Genesis GV80: A Serious Luxury SUV Contender
After the Genesis GV80 was introduced two years ago, it was clear Genesis was ready for a bold entrance. 2024 Genesis GV80's oversized shield grille and double stripe lighting motif shake the class to its core, highlighting its presence and audacious styling.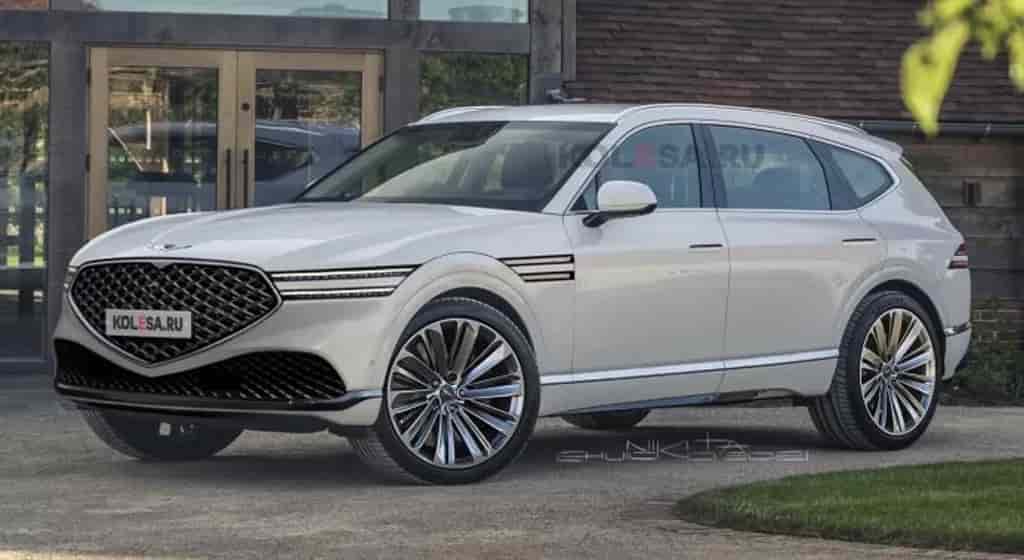 The GV80 will only be on sale for the fourth year, and SUVs typically do not get a major redesign until their fifth model year. You can expect that the 2024 Genesis GV80 will remain largely unchanged in terms of standard and optional equipment.
Reason Behind 2024 Genesis GV 80 Serious SUV Contention
It will be a challenge for Genesis to break into the luxury vehicle market that has been dominated by German carmakers for decades.
Genesis GV80 does not make the list of flagships; it is beaten every time by its rival, the ever impressive G90. The Genesis GV80 is one of Genesis' most important cars in the United States. As the brand's largest SUV, the 2024 Genesis GV80 plays an important role in the automaker's success in a market that's hungry for people haulers. The car's comfortable ride, impressive tech suite, and solid construction have all been lauded.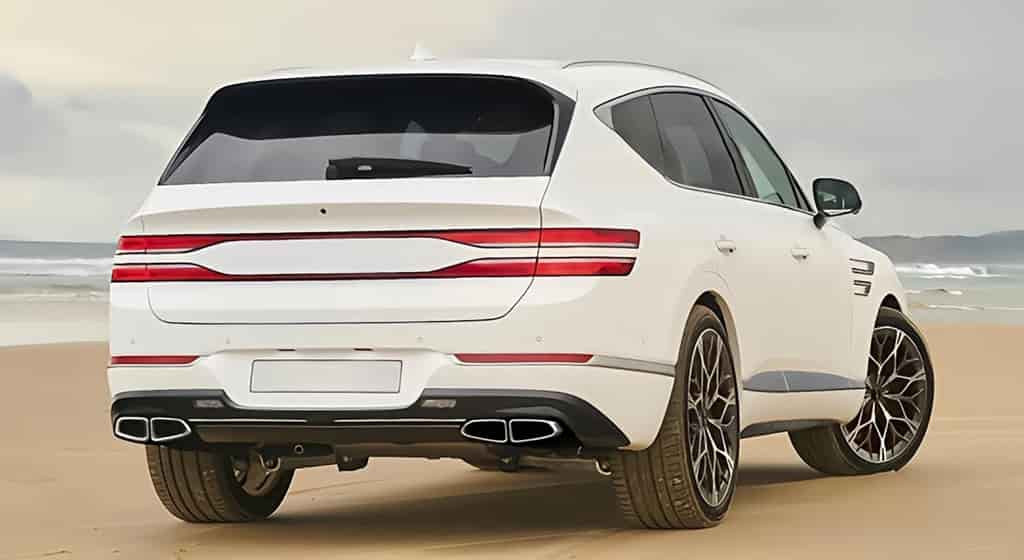 Other models in this Genesis segment can offer more performance and luxury, but they are usually much more expensive. Customers who value luxury SUV will appreciate the 2024 Genesis GV80. The 2024 Genesis GV80 is not likely to undergo many changes in 2024.
Unique Features of 2024 Genesis GV 80
This is a description of the changes made to the 2.5T advanced trim for the 2024 model year. A panoramic sunroof and ventilated seats are the biggest changes, while the Prestige Signature trim has been removed.
This new oil life monitoring system is a great addition to the 2024 Genesis GV80, and the design of the center console mounted infotainment knob and the second row cup holders has also been tweaked to improve functionality.
The entry level models of the 2024 Genesis GV80 come with heated front seats, a touch screen, and a power lift gate, so even the basic models are comfortable and luxurious.
2024 Genesis GV 80 Interior Design
Burled wood trim, metal accents, and ambient lighting make up the interior of the 2024 Genesis GV80; a large slim infotainment screen keeps things uncluttered but upscale. Though the interior design uses fancy materials, it feels truly elegant despite its minimalism.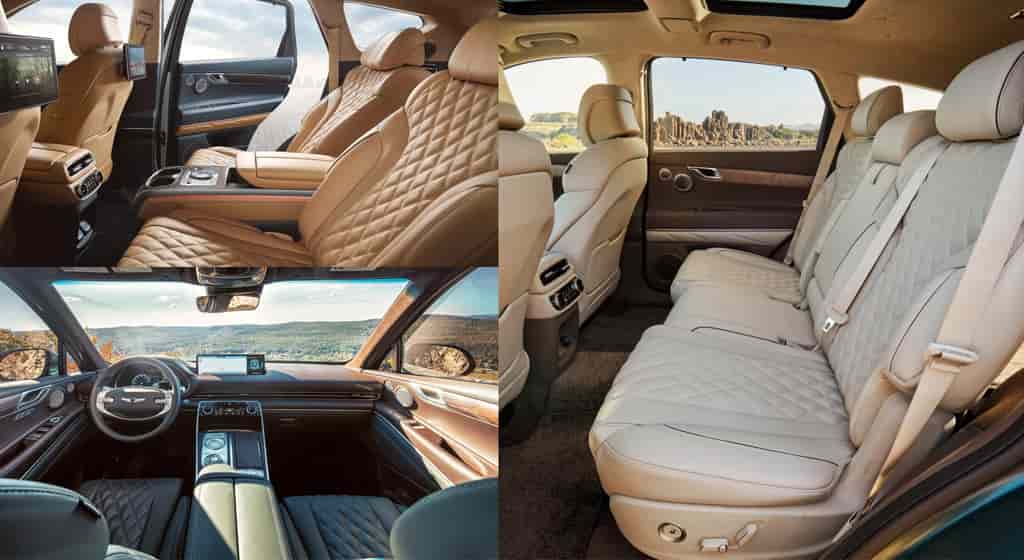 A massage function is available with the front seats, making them truly relaxing. Up to five passengers are accommodated in the second row of a Ford Explorer; the third row of seats is optional, but space back there is limited, so it is best left for children.
The 2024 Genesis GV80 seats 28 people with the second row folded flat, and you can fill 13 carry on suitcases behind it.
2024 Genesis GV 80 Engine
Although this car engine is more expensive than the standard four cylinders, you can crave the additional power provided by the twin turbo 3.5 liter V-6.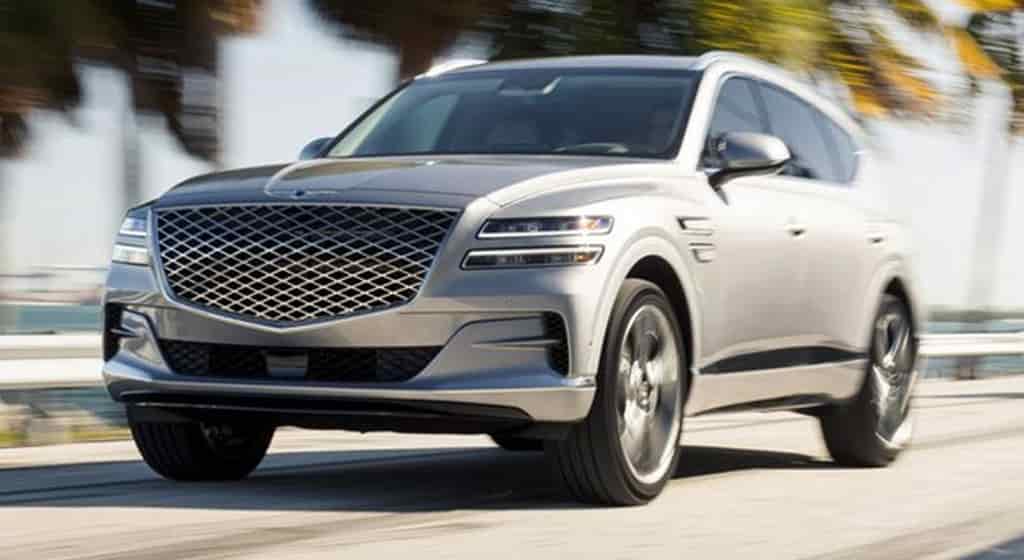 You might wonder when the 2024 Genesis GV80 will be released if you love the looks of the 2022 Genesis GV80 SUV and your lease is about to expire. Current models feature a 300 horsepower engine, dependable fuel economy, and all road comfort. 
2024 Genesis GV 80 Price
All wheel drive is a popular feature in SUVs, and by making it standard on all models, Genesis will be able to better compete with other brands in the SUV market. The price increase is necessary to cover the cost of additional technology.
GV80 models will be equipped with all wheel drive by 2024, and the brand's flagship SUV's price has been raised substantially over 2023 to reflect the change.
For 2023, the Genesis GV80 is priced at 55,550 dollars, a reasonable starting point for the luxury midsize SUV class. The price of the 2024 Genesis GV 80 increases to around 71,000 dollars for models with available third row seats, and it tops out at around 75,100 dollars for fully loaded models.
2024 Genesis GV 80 Release Date
2024 Genesis GV80 is expected to launch globally in October 2023 at a cost between 55,890 and 72,800 dollars. There are the latest prices for Genesis GV80 2024, as well as detailed specifications, features, and a comparison with up to 3 other products.