Some of the rumored plans for 2023 Mazda 6 have made auto enthusiasts and fans excited – if not concerned or a bit worried. Here, we will cover the 2023 Mazda 6 release date as well. Mazda has this plan to completely redesign its Mazda 6 variant, which means that you can expect a totally new construction and even dimension. Rumor has it that the Japanese manufacturer is being inspired by the Beemer, which led them to the decision to make the new sedan a 'total new Bavarian' type. Is it a good thing or not? Or will the plan backfire and leave the company regret their whole decision?
2023 Mazda 6 Updates & Overview
It seems that there are several plans and updates related to 2023 Mazda 6. First of all, the company may likely discontinue it for the US market, although they have already prepared the replacement. Whether the plan is true or not (or whether they will execute it or not, it's still unknown).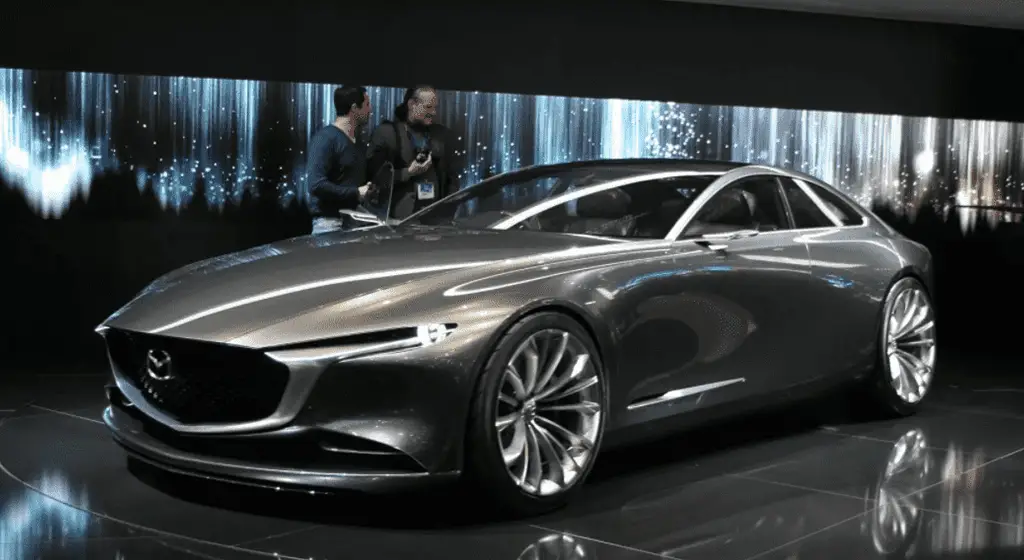 2023 Mazda 6 Driving System
Second, the drastic change is about transforming the ride into a longitudinal engine construction, complete with the inline-six and rear wheel driving system. There had been rumors about Mazda 6 switching to rear wheel driving system and using a new unit with inline-six type. It seems that the rumors are true, and now we can only wait and see what the upcoming Mazda 6 will look like. They have been working pretty closely with Toyota, so it's possible that they may adopt engine configuration. It happens to Toyota that adopts the Skyactiv-X six-cylinder unit for their Lexus RC and IS.
2023 Mazda 6 and Vision Coupe Concept
The new construction isn't exactly a new thing considering that Mazda
had showed the concept of Mazda Vision Coupe back then in 2017. It's possible that the new Mazda 6 will take inspiration from that Vision Coupe. After all, it is that good! The Vision Coupe concept came as a coupe with four-door arrangement, along with short rear deck and long hood. However, the concept ride was able to accommodate four people, whereas the new Mazda 6 is said to accommodate 5.
2023 Mazda 6 Design and Appearance
It's exciting to see how the new Mazda 6 will look like, although it's obvious that the company won't say anything for now. But the ride is said to have new grille design that is just sharp and thin, defining the future of the company and the auto industry. Basically, it would be a 'radical' design that is able to combine beauty, and elegance without overdoing it.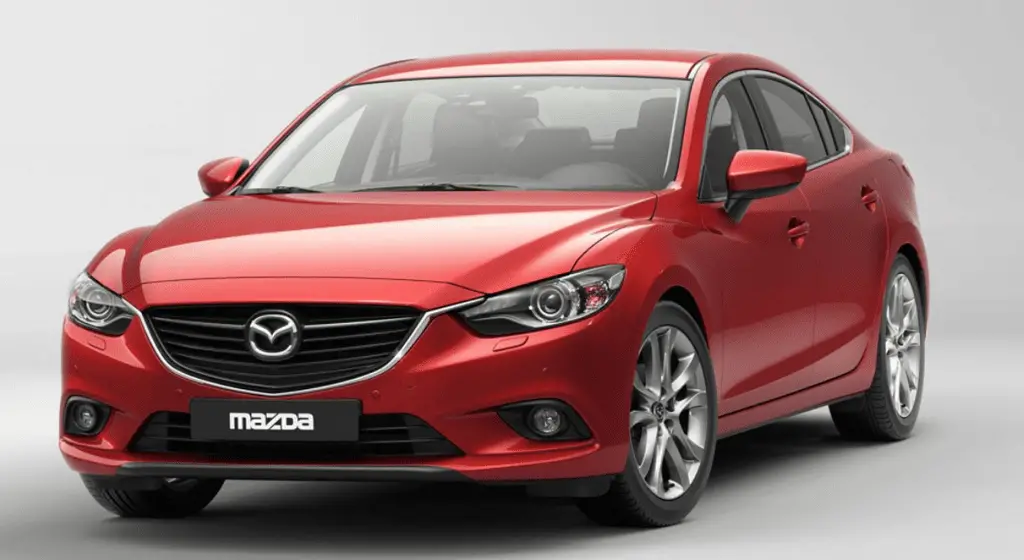 Power and Performance of 2023 Mazda 6
The new sedan is said to come with inline Skyactiv-X turbo six-cylinder gas engine with 3.0 liter capacity as well as 48V (mild) hybrid system that is able to churn 350 hp. The company has patented their new setups for twin-turbocharger, which will likely be included for the new sedan. It's possible that they have diesel Skyactiv-X six-cylinder unit; they are said to plan it. This is the first time (in Mazda 6's lifecycle) that this sedan would be offered as a full electric and also plug-in hybrid type.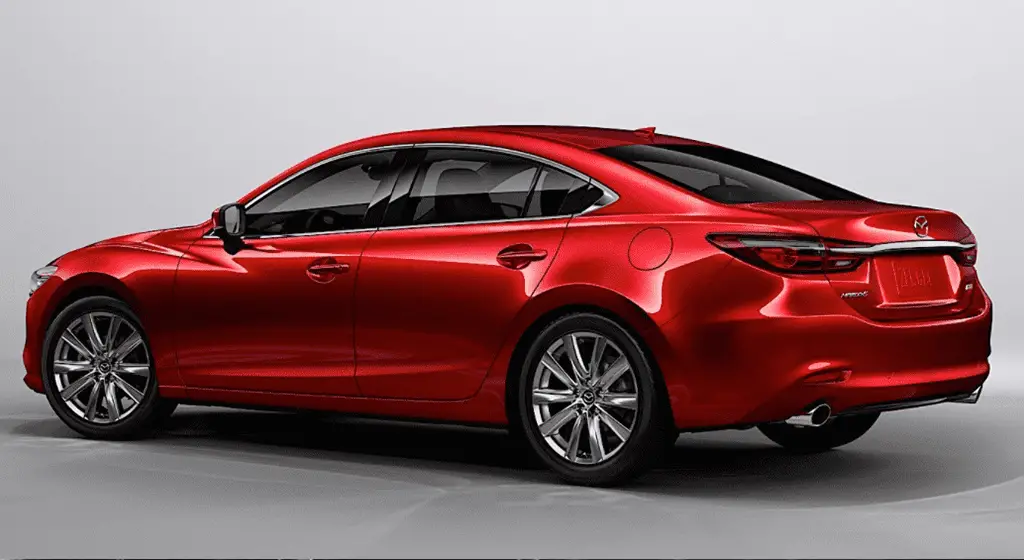 Mazda is reported of starting their inline-six units production every early in 2022, which happens to coincide with their sedan's launch. If everything goes as planned, the new Mazda 6 would have all the perfect combo: luxurious cabin, impressive looks, and better performance. They can be the next worthy opponent to Beemer.
Release Date for 2023 Mazda 6
Spyder 7, a Japanese media, reported that this new rear-wheel Mazda 6 will be available within the (first half of) 2023, and based on the current news this model is already available from January 2023.
Price for 2023 Mazda 6
The price for Mazda 6 2023 models have been updated and tabulated as follows:
| | |
| --- | --- |
| Models |  Price |
| 2023 Mazda 6 Sport | $25,500 |
| 2023 Mazda 6 Touring | $28,250 |
| 2023 Mazda 6 Grand Touring | $31,500 |
| 2023 Mazda 6 Grand Touring Reserve | $33,800 |
| 2023 Mazda 6 Carbon Edition |  $34,000 |
| 2023 Mazda 6 Signature | $37,000 |
Price for 2023 Mazda 6
2023 Mazda 6 Safety Features
Based on the 2015 safety rating test, Mazda 6 belongs to a five-star safety rating and hence, the 2023 Mazda 6 follows the same. Let us see a few important safety features:
Adaptive cruise control
Driver attention alert
Forward & backward autonomous emergency braking
Satellite navigation
Blind-spot monitoring
Lane-keep assistance
Rear cross-traffic alert
Intelligent Speed Assistance
Auto-dimming rear-view mirror
Tire pressure monitoring
Rear parking sensors
Traffic sign recognition
2023 Mazda 6 Colors
Mazda 6 is having many colors, as follows:
Rhodium White metallic
Platinum quartz 
Deep Crystal blue mica
Sonic Silver metallic
Machine grey
Soul Red Crystal metallic
Artisan red 
Polymetal Grey metallic
Jet Black mica
Machine Grey metallic
Soul red crystal
Platinum Quartz metallic
Rhodium white 
2023 Mazda 6 Fuel Efficiency
The fuel economy of this Mazda 6 is 26 mpg in combined city/highway driving, which is good definitely. In case of only highways, it gives around 31 to 36 mpg.
| | |
| --- | --- |
| Mileage in city | 23 MPG |
| Mileage in long drive | 31 MPG |
| Mileage in Average/combined | 26 MPG |
2023 Mazda 6 Fuel Efficiency
2023 Mazda 6 Advantages & Disadvantages
Pros
Fuel efficiency
Smooth driving experience
Safe to drive
Comfortable to drive
Stable car
Stylish design
Comfortable interior
Spacious
Good safety rating
Good cabin materials
Cons
Cargo space is limited
High cost
No hybrid engine option
Shallow boot
Frequently Asked Questions – FAQs
Is the Mazda 6 coming back in 2023?
Yes, it is coming back with various updates.