If you are into sports ride, then you may be excited to hear about the upcoming 2023 Nissan Z which is expected to be the next center of attention. Nissan is 'brave' enough to release a sport ride because they believe that sports vehicles are now having their own moments, with the mid-engine Corvette and Toyota Supra launched last year. After all, Nissan has always wanted to redesigned the aging and outdated Z coupe, so what would be more perfect than now?
Nissan Z History
Sports cars from Nissan
have always come with alphanumeric tittles, like the 240Z or the 370Z, but in the end, they are referred to as Z. The last 370Z has managed to gain positive reputation over its ability and power, but unfortunately, it has become outdated by now. That's why Nissan plans to improve it and redesign it, so it will be again a worthy competitor against other sports cars in the market. It should be interesting what Nissan has in store for their upcoming Z.
The Upcoming Update
Expect the new Nissan Z to be completely all new. The new Z would still be coming with past model designs as the inspiration, but there is a touch of modernity and futuristic flair there. Not to mention that there would be improved technology, especially for the cabin
Interior Cabin and Specs
The exterior to Z may be new and updated, but the cabin's layout won't experience similar redesigned work. The coupe will remain the same with two-seat arrangement, and it doesn't have any vestigial rear seat. However, do expect changes on the vibe and ambiance as the cabin would be modernized and new materials. Expect things like auto dual-zone climate control, power adjustable seats, and leather upholstery. Those are just some updates to expect from the Z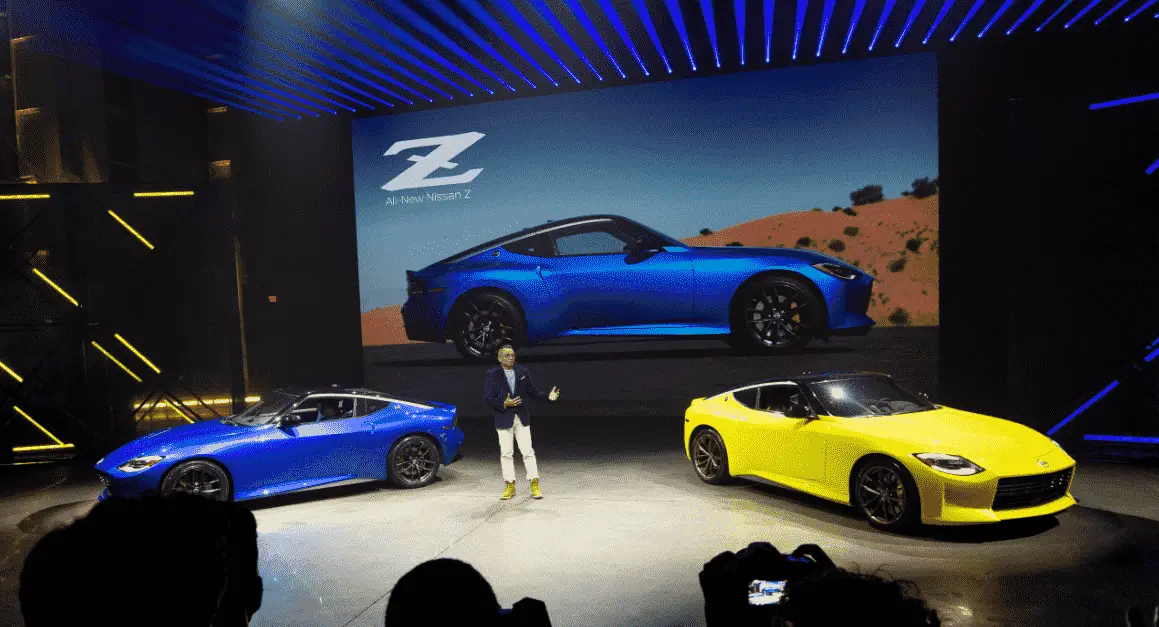 The overall space information is still unclear, including the cargo space. But expect it to be at least similar to the 370Z which is able to accommodate 3 suitcases (the carry-on type) quite well. If Nissan is able to maintain it, and even improve it, that would be simply awesome.
Engine, Power, and Performance
The new 2023 Nissan Z would have similar engine arrangement like its brother, the GT-R. It would be coming with V6 twin turbocharged unit. However, the twin turbo in GT-R is able to accommodate 3.8 liter and churn 565 hp, while in the Z, the unit has 'only' 3.0 liter capacity to produce 400 hp. Nissan Z would offer rear wheel driving system, paired with either auto nine speed transmission or manual six speed transmission.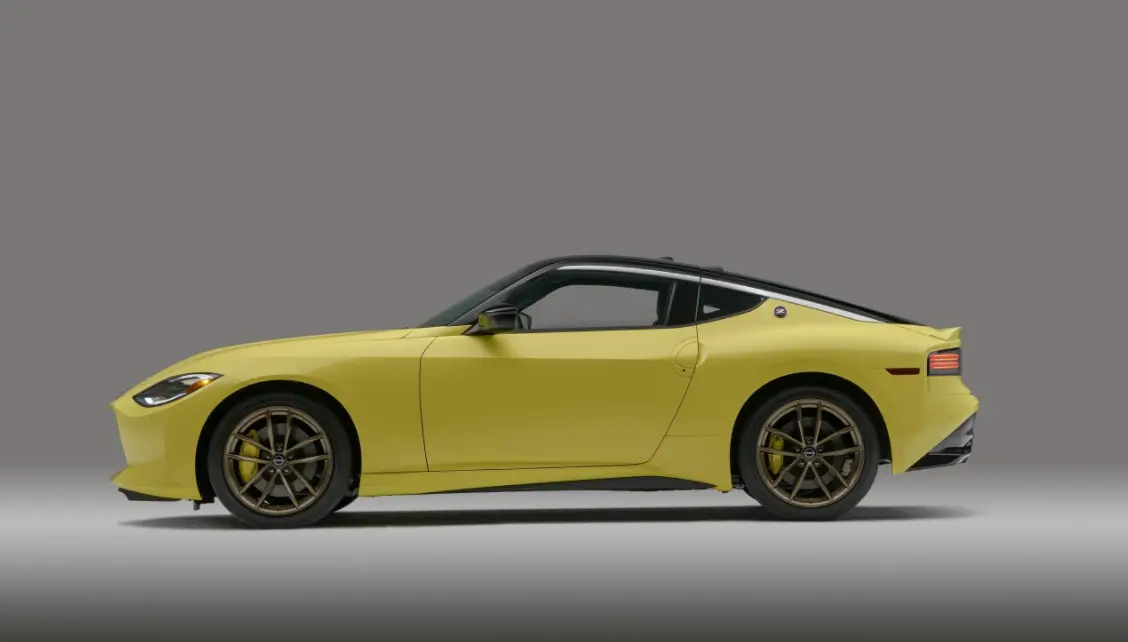 For the fuel economy info, there hasn't any news about it. But considering that powertrain is inspired by Q60 Infinity, you can expect the number to be similar – or at least not too far stray away. The Q60 has 28 mpg for the highway and 20 mpg for the city. Let's wait for further info about the Z
Price and Release Date
If everything goes as planned, the upcoming Z should be ready in spring 2022. The first launch would offer a (hardtop) coupe, but there is a possibility that Nissan would offer a convertible version, which may follow later within the year.
For the pricing, it is likely that the entry base would be the Z Sport with tag price of $40,000. The higher trim, Z Performance, would be sold at around $45,000. The highest one, Z Proto Spec, would be set around $50,000. As the Z is created to compete against Audi TT and Supra, the sports ride would have stylish designs and extra luxury features. For more detailed info, let's wait for further release about 2023 Nissan Z, shall we?