The 2024 Camaro may be the end of the lineup, but it doesn't mean that GM wouldn't make out anything special about it. Rumor has it that there would be a limited collection ready, giving proper goodbye to one of the most iconic and legendary muscle cars in the industry.
The Upcoming Plan
No one is ready with Camaro being discontinued. The line had experienced a 'premature death' back then in 2002, so experiencing another one in 2024 isn't exactly fun or thrilling. The current Camaro comes with Alpha platform, which is also used by Caddy CTS and ATC. Both of them are now replaced by CT5 and CT4 using the updated Alpha construction. Considering that Camaro would be discontinued after 2024, it's logical if there is no transition or whatsoever.
Collector's Edition Availability?
Since GM wants to close off the 2024 Camaro with such a bombastic effect, there is the so-called Collector's Edition package designed for this production. It's possible that the new Camaro will have special badges, some stripes, and also several unique accents. It's also possible that it comes with revised bodywork and other upgrades, but don't get your hopes high.
This Collector's Edition would be made limited, only 2000 units of them. There are different trims available, starting from the SS to ZL1, and then LT trims. These 2000 units would be the last Camaros being manufactured at the assembly plant of Lansing Grand River. All of these 2000 units would be yellow – highly likely being the tribute or homage to Bumblebee Camaro relaunching the fifth generation.
Powertrain and Performance
Caddy CT5-V Blackwing is getting new updates, so Camaro ZL1 is expected to have the same updates too. The current one generates 650 hp, and it's expected that the new Collector's Edition would be able to produce 668 hp, to match the same performance as the Caddy. But then again, it also means that Camaro would undergo emission checking and validations, meaning that GM has to spend more money. For a product that is about to discontinue, GM may likely not going through the process. If rumor is to believe, then Camaro Collector's Edition ZL1 would be able to generate 670 hp, but don't trust it just yet before there is real proof about it.
Getting Closer to the End
Wheels, an Australian magazine, reported in December that Camaro may still be produced up to 2026, but GM is getting serious about their electrification planning, and their shift happens sooner than expected. After all, Camaro has lost its major models and it just lost its natural appeal. But speculation was only speculation, and many enthusiasts were hoping that Camaro will exist.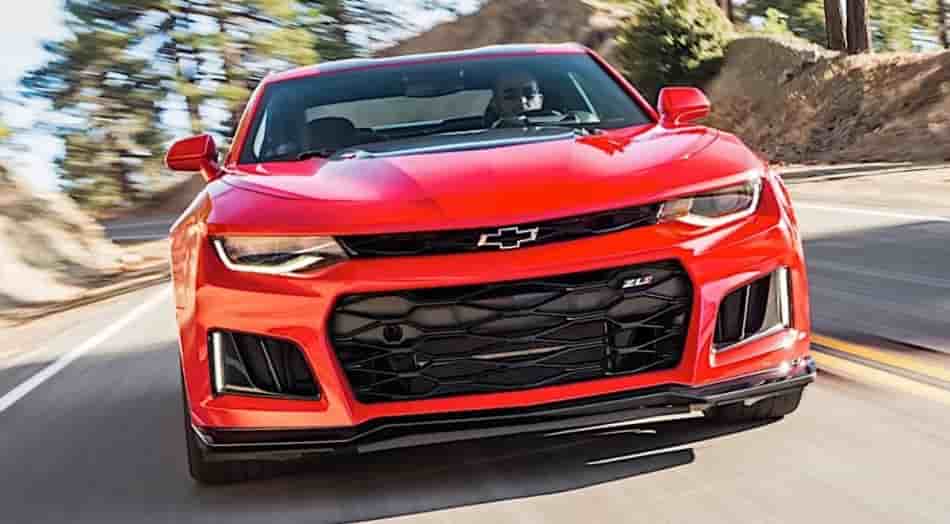 In August, 2023 Camaro ZL1 was reported to get significant power boost, but there was no official confirmation about it. And now, after the confirmation of Collector's Edition, many people have talked about Camaro being produced as electric (performance) sedan. It's possible that GM will manufacture Camaro as a sports car with two door style, with Ultium Drive powertrain for the electric platform.
Price and Release Date
As usual, GM doesn't say anything about the pricing factor. The company only 'reminds' their loyal fans that they have announced the updates happening to Camaro. The (all new) LT1 model comes with V8 power and yet with LT pricing and design. The SS model (which is the award winning type) would be coming with new front fascia. All of the updates are designed to satisfy customers and boost their user experience.
Rumor has it that it's possible that Camaro would be coming as a new nameplate, possibly EV model with four door type, after 2024, but again, it's just rumor. Moreover, many of the car enthusiasts are hoping for another different type aside from the EV. The exact launch date is unclear so we have to wait for further release of 2024 Camaro.