The upcoming 2023 Honda HRV is said to have more stylish and more good-looking design. The HRV is probably known as a small SUV, but it is super stylish and also desirable. That's why Honda is planning on redesigning their HRV for the 2023 model. The current HRV is already good looking with practical functionality, but it needs more curb appeal as well as punchier powertrain. Considering that it will compete against Mazda CX-30, Kia Seltos, and Hyundai Kona, it's only natural if Honda tries harder to make the 2023 model more appealing.
The Expected Updates
As it was mentioned before, this smallest crossover from Honda would have a complete redesigned project for their 2023 model. Hopefully, they can debut before 2022 ends. It's likely that the four cylinder unit will remain, but there is no information whether it would be a natural-aspirated variant or the turbocharged type. Many have also expected that Magic Seat, the second row seat arrangement, will stay because it is super helpful for versatility. But it's likely that the updated techs with modernized cabin will also be available. After all, it's a part of the redesigned work.
Power and Performance
For European market, the 2023 Honda HRV would be coming with hybrid unit, inspired by Accord and Insight hybrid. But then again, Honda
hasn't mentioned anything about the engine that they are going to use for the North American market. Many auto enthusiasts are hoping that Honda will think about having more powerful unit for the HRV. If they take Civic for inspiration, they can make use of the four cylinder unit with 2.0 liter capacity that is producing 158 hp.
The current HRV is pretty good in styling and design, but it fails in delivering 'quiet' athleticism expected from such a brand. Hopefully, this will change with 2023 model, considering that Honda is redesigning the whole thing. Why not redesigning the powertrain as well? There isn't any confirmation or release about the fuel economy ratings, but the current model is already promising and satisfying, so hopefully, it will stay. Everyone just expects Honda to be smart and wise about their upcoming 2023 model.
The Interior Comfort
Modern vibe should be expected from the new HRV. Many have stated that the new HRV has taken many of its interior inspiration from the 2022 Civic, which had just been redesigned too. The look would be minimalist and new, combining attractive and classic vibe at the same time. Layout would be attractive and be made as efficient as possible.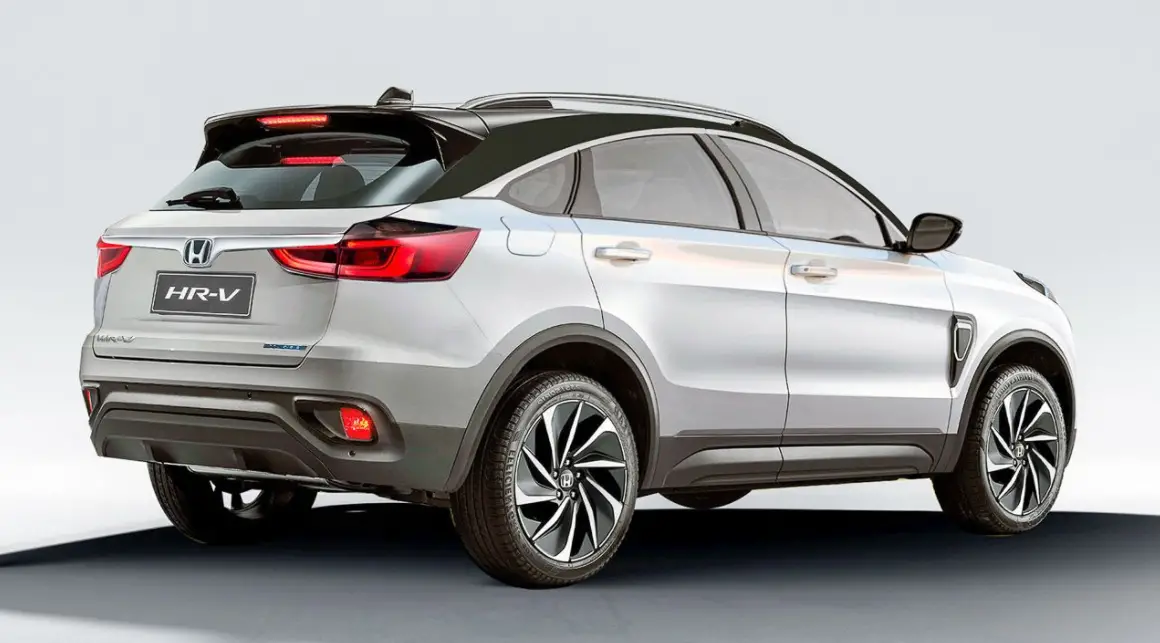 The SUV will also come with infotainment display in free standing manner, which would affect efficiency and also design. The current model comes with Magic Seat. This is a rear bench that can flip (and also fold) to very flat and low floor. It definitely helps the HRV in cargo space and arrangement. Considering that HRV is a small SUV, having such a feature is definitely handy. And Honda should keep this feature for their 2023 model.
Release Date and Price
The price range shouldn't too stray away from the current model. But since Honda hasn't said anything about their updated planning, these prices are just predictions. The base LX will likely sell at around $23,000, while the Sport would be set at around $25,000. The EX would be set at $26,000 while the highest trim of EX-L would be around $28,000. The EX is the recommended type because it has all the best features that are worth the price.
As it was mentioned before, the small crossover should be coming before 2022 ends, but we just have to wait for further info and updates about the 2023 Honda HRV – hopefully they won't disappoint.