There have been several spyshots of the new 2023 Honda Accord in the testing period, providing extra glimpse of what the ride would look like. After all, Accord remains stand out among the midsize family sedan sector, thanks to its nice (and balanced) combination of practical interior, great value, and impressive driving dynamics. Not to mention that the new line would have several powertrain options, including 2 four cylinder turbocharged units and some hybrid options. It should be interesting to learn more about the sedan.
Redesigned Exterior of 2023 Honda Accord
Although the new 2023 Honda Accord has been wearing heavy camo, it's obvious that the midsize sedan is getting new and refreshed look. IF everything goes as planned, there would be 6 different trims for the Accord, including Accord Touring, Sport 2.0T, Accord EX-L, Accord Sport, LX, and Sport Special Edition. Also expect a new color, Gray Sonic Pearl, which will make the car look more stylish and also classy.
If you want to take a detailed look on the exterior design, you will see smaller fog lights, new LED headlights (matched with better graphics), and wider grille. The upgrades on the outside may be mild but it is able to affect the overall look and style of the sedan. Be advised, though, that the front fascia would have the most visible look and improvement. There would be chrome wing grille (the medium size) with two transverse horizontal lines (with chrome accents). To add the premium look, the sedan has 18 inches wheels, which looks great when combined with lower roofline and longer hood. The latter is made to boost aerodynamics.
Interior Cabin of Honda Accord 2023
Better materials and more advanced technologies would be dominant on the inside area. All the trims would have advanced and sophisticated features, even for the standard lines. The basic trim level offers standard touchscreen 8-inches display with auto dual-zone climate control, Android Auto, Apple CarPlay, dual USB ports, cloth upholstery, and sound system with 4 speaker. More techs should be expected to boost comfort. Naturally, the higher the trim, the more advanced features that you will get.
Besides the roomy space for the seats, there would also spacious cargo area that will make traveling more convenient and comfortable. Not to mention that the airy interior makes it nice for child seats, if there is any.
Powertrain and Performance of 2023 Honda Accord
In the powertrain sector, it seems that there won't be any change for the new Accord. The basic trim will use the same four cylinder turbocharged engine with 1.5 liter capacity that is delivering 192 hp. It will be coming with auto CVT. If you choose the Sport trim, however, you will get a four cylinder turbocharged engine with 2.0 liter capacity that is able to produce 252 hp. This advanced version would be coming with auto 10 speed transmission.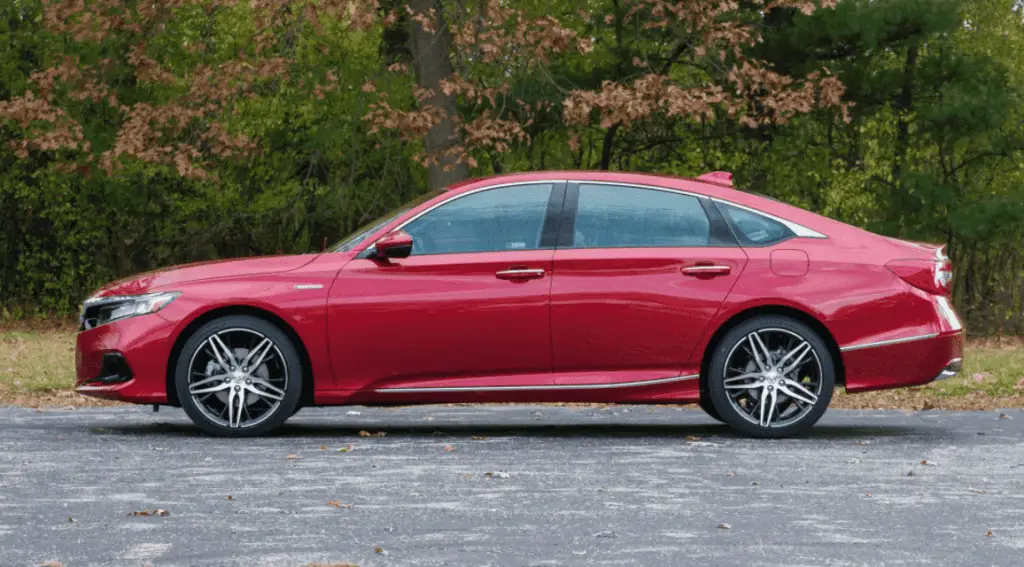 Hybrid power is also made available, with four cylinder gas engine with 2.0 liter capacity, churning 212 hp and 23 Nm of torque, being paired with two electric motors. The hybrid technology would be offered in EX, base trim, Touring, EX-L.
Price and Release Date of 2023 Honda Accord
This luxury midsize sedan would be available somewhere in 2022, set as 2023 model. Again, besides the mild exterior updates, more standard features would also be included. Also expect many sophisticated techs, quality materials, and spacious cabin within the new lines.
It's possible that the base LX trim would start from around $25,700 while the upper Sport trim would be $28,200. The hybrid trim would be set around $27,300. We should wait for Honda's further announcement concerning more information and updates for the 2023 Honda Accord.