Genesis is a separate company from Hyundai Motor Company, although Hyundai Motor Company is the parent company of both Hyundai and Genesis. Hyundai Motor Group's Genesis division provides luxury vehicles. As well as Hyundai and IONIQ, Hyundai Motor Company owns Kia and Genesis.
Designed by Hyundai, Genesis is a luxury sedan. Hyundai's Genesis division produces luxury vehicles that deliver unmatched levels of reliability and sophistication while being relatively new. For new Genesis luxury models you are considering for your luxurious drive, you might be interested in learning about the manufacturer, the owner, and the location of the factory.
Reasons Behind of Creating Genesis
It is still tough for a mainstream brand name like Hyundai to compete in the luxury arena with disposable cars like the Excel at rock bottom prices, even with the brand's reputation improving tremendously over the years.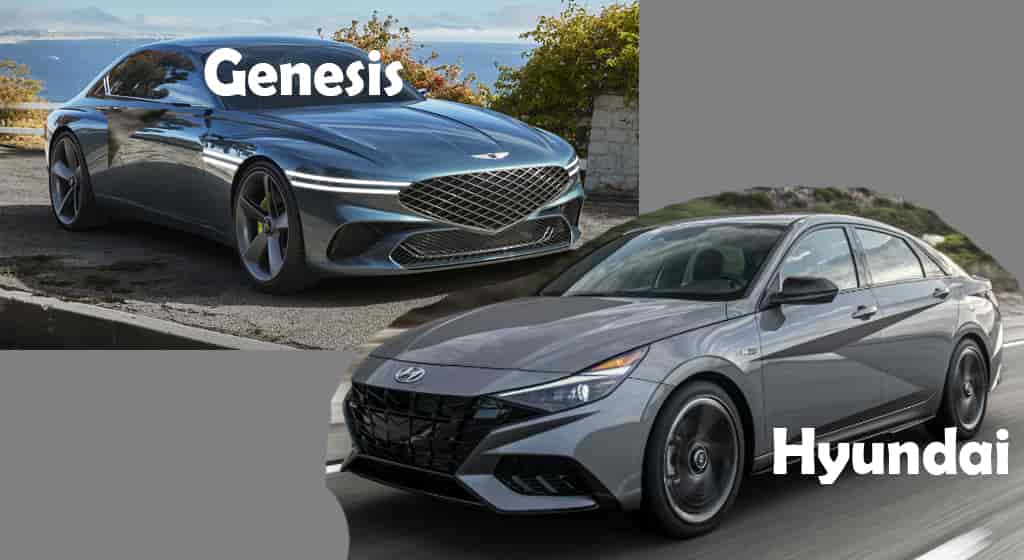 The Genesis and Equus sedans by Hyundai are the perfect example of what Hyundai has been trying to do. However, the company will now launch Genesis as a separate luxury brand under which those sedans will be grouped.
A former Bentley and Volkswagen Group executive, Donckerwolke joined Hyundai Motor Design Center in June, and will lead the newly created Prestige Design Division. The first efforts of the Genesis design group were evidently focused on reworking the badge.
History of Genesis
A luxury concept vehicle from prominent South Korean manufacturer Hyundai was introduced as Genesis for the first time in 2003. In 2007, Genesis introduced its first model four years after its inception.
Genesis' second generation was released in 2013, and just two years later, the Genesis brand was established by designers from Lamborghini, Audi, and BMW.
Owners of Genesis
Hyundai Motor Group's Genesis division, or Genesis Motors, manufactures luxury vehicles. In other words, Hyundai Motor Group owns Genesis Motors. In late 2016, Genesis G80 and G90, the first standalone models from the luxury lineup, arrived in United States dealerships for the first time.
Hyundai's Design Center is made up of veterans with experience working on almost every make and model of car, resulting in a range of creative expertise that all contributes to Genesis Motors' boundary pushing designs and innovations. The world over has come to recognize the Genesis logo as a symbol of luxury to the Hyundai Brand.
How Genesis Breaks up with Hyundai?
The Genesis brand was officially separated from Hyundai's luxury division, Genesis Motor, on 4th November 2015. Following Genesis' successful entry into the luxury market and consumer demand for the Genesis name, the brand branched out into a stand-alone luxury brand.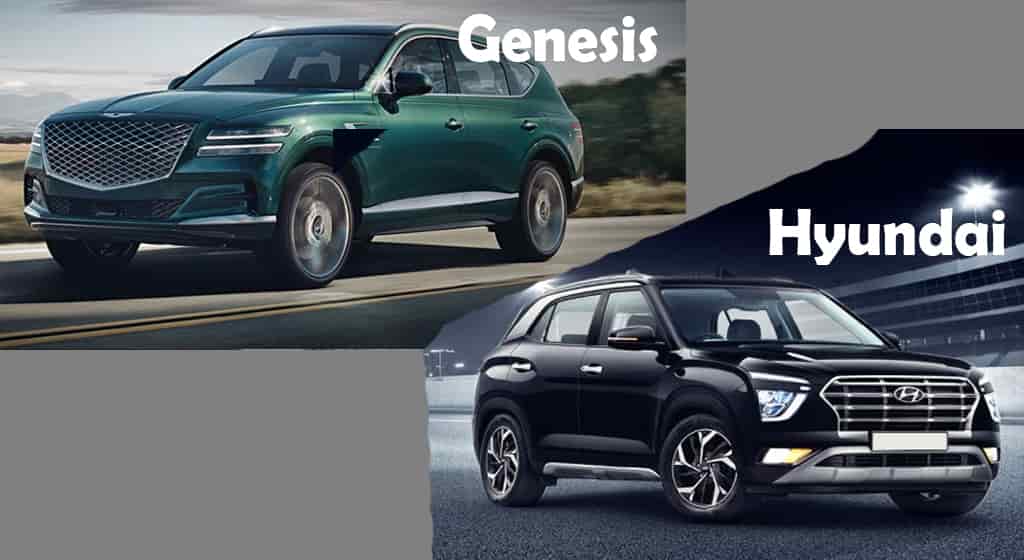 How Genesis Makes its Brand Value?
The luxury vehicle industry is being revolutionized by Genesis Motors, a new luxury brand from the U.S. Genesis Motors is a new brand, but the brand has already taken huge strides to establish itself as one of the leading luxury brands moving into 2021.
Taking inspiration from luxury brands such as Bentley Motors and Lamborghini, Genesis is a brand of unmistakable lines, headlights, and grilles. Genesis has to remain competitive against other luxury brands such as BMW, Lexus, and Mercedes-Benz to produce beautiful, classy vehicles at a price that welcomes all consumers rather than just a small percentage.
History of Hyundai
Hyundai Engineering and Construction Cooperation were founded by Chung Ju-Yung in 1947. Hyundai offered the Excel subcompact model for sale in the United States in 1986.
Hyundai and its products were unknown to most Americans at the time. It now represents more than two percent of the domestic auto market after upgrading and expanding its product lineup in the United States. With more than 810,000 vehicles sold in the North American region in 2020, Hyundai sold more than 2.96 million vehicles globally.
Other Companies of Hyundai
It is based in South Korea and manufactures automobiles. Together with Genesis and Kia, Hyundai is part of the Hyundai Motor Group. A bidding war to Ford led Hyundai to acquire Kia.
Future Plans of Hyundai
In 2030, Hyundai will offer 11 new electric vehicles, including one in a market segment where it doesn't currently operate. 
There has not yet been a decision made within Hyundai regarding which market segment that will focus in the near future. It is the first completely new electric vehicle produced from the ground up that is available on the market, Hyundai Ioniq 5.
A total of six new Genesis models will be available by 2030, including two cars and four SUVs. Kia plans to sell 14 EVs by 2027, including two electric pickup trucks.
US customers won't be able to purchase all of Hyundai and Kia's new electric vehicles.
While Hyundai had a rocky start in the United States, it reinvented itself as one of North America's biggest car manufacturers a few decades later. The Ioniq 5 has been a favorite among EV enthusiasts since Hyundai launched its debut in the EV space with it in 2014.