It is with great pleasure that we introduce the Genesis GV60, an electric SUV from the Korean manufacturer Genesis, to the lineup of electric SUVs. The first EV built by Genesis is a vehicle that tops it all by offering a number of impressive features, which starts with its exterior design.
Some Facts About Genesis GV60 SUV
In order to create the GV60, Genesis used the Electric Global Modular Platform, a platform that is also used by other reputable electric vehicles.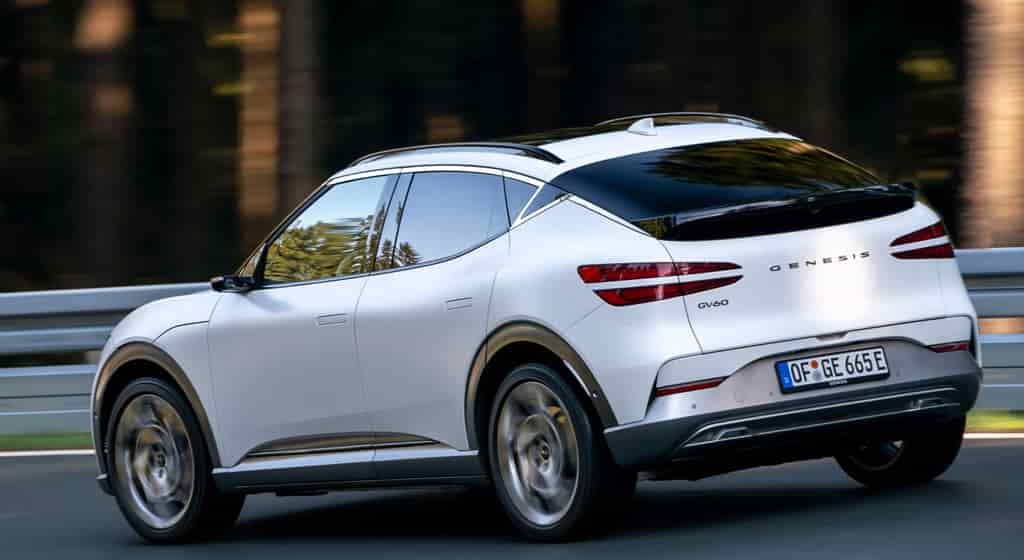 In other words, the GV60 cannot only have a body structure, but also a chassis, motor, and battery that are specially designed for electric vehicles. As a crossover vehicle, the Genesis GV60 car has an attractive crossover shape, with a crossover utility vehicle that is a powerful crossover utility vehicle.
It is Genesis's most dynamic vehicle. In launching the GV60, the company has entered into a popular market replete with electric motors and a wide variety of exquisite designs. 
1. Great Space management
It's a comfy car with more than enough headroom and legroom for the front-row passengers. The deep armrest storage and the well-organized cubbyholes on the center console and beneath the dashboard were further features you will appreciate. The door cards are also quite flexible. 
With its leather-wrapped seats and diamond-stitched detailing, as well as the contrast piping, it gives the vehicle the necessary premium feeling to make it stand out from its competitors.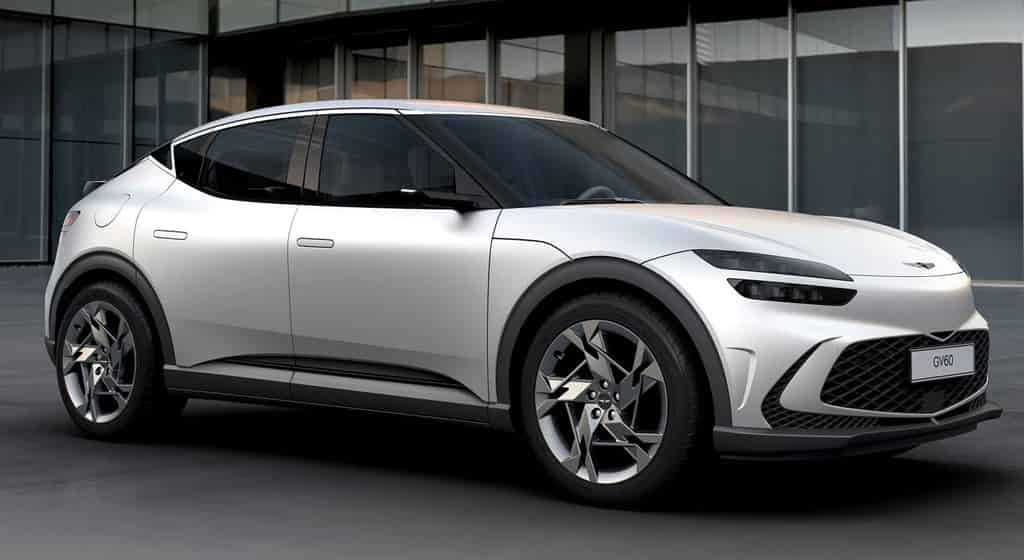 Furthermore, it makes getting in and out of the back seat much easier, as well as improving comfort. There is no intrusion in the transmission tunnel, and the armrest is wide and comfortable.
2. Battery range
There are two versions of the GV60 Advanced, a front-wheel drive all-wheel drive version with 248 miles of range and a rear-wheel drive Performance model with 235 miles of range. Both have the same 77.4 kWh battery pack.
3. Safety measures
The Genesis GV60 model, which will make its debut in 2023, comes equipped with a number of safety and driving assistance technologies. Automatic emergency braking, lane-keeping assistance, lane departure warning, adaptive cruise control with lane-centering, and blind spot monitoring are just a few of the technologies that have been incorporated into this package.
Automated emergency braking standards sensors are installed in this car.
Lane-keeping assistance with lane departure warnings is also a significant safety feature in this car.
This car also comes with the adaptive cruise control that is standard and has lane-centering functionality.
4. Performance and power
An electric vehicle featuring an AWD system and a 314-horsepower electric motor is the Genesis GV60 Advanced. Although it takes longer to accelerate from 0 to 60 mph in this case, you could be more interested in another vehicle.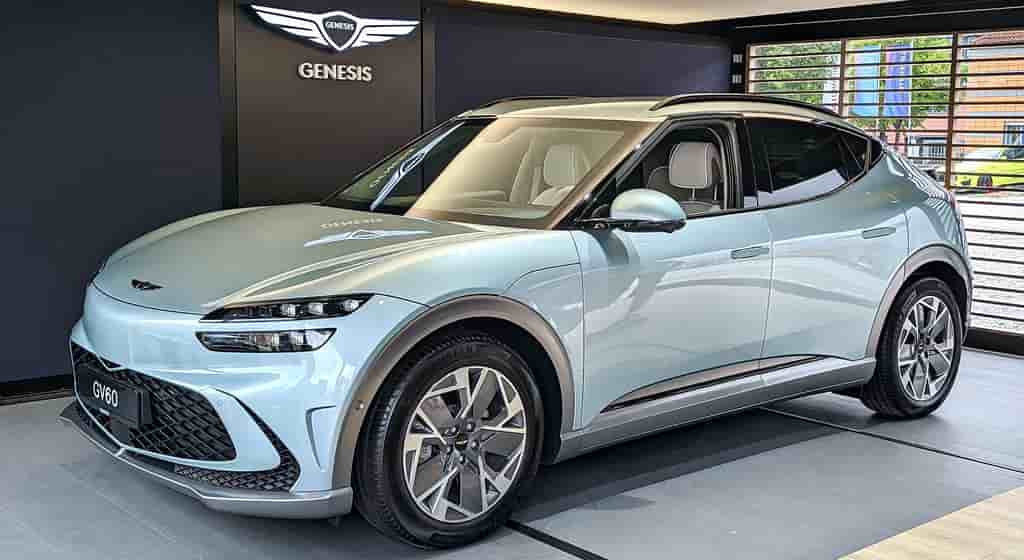 A less potent one will still accelerate to 60 mph in roughly 5.5 seconds, but it will also travel a little further because it is lighter and has a weaker motor.
5. Electric platform
The entire quality was far higher than many would have anticipated given that it was based on the Hyundai E-GMP platform, which is also used by the products from the Hyundai and Kia stables.
This small crossover's outer body panels feel stiff to the touch since it is made completely of high-tensile steel and aluminum.
The cabin, which is outfitted with soft-touch materials all around, maintains the same standard. The fit and finish were even better than its other competitors, and it had a really premium feel.
6. Feature-rich interiors
Among the many cool features in the 2023 Genesis GV60 are massage seats with four mood lighting options, and a massage seat with a few cool massaging options.
These cozy features contribute to the distinctive and warm atmosphere that we typically anticipate from the designers of high-end vehicles. Inside the GV60, which features an innovative music system, is a sight to behold. Sometimes in a literal sense, as when mood lighting also comes from a car's ceiling.
7. Advanced driving features
A technological wonder, the Genesis GV60 boasts advanced features designed specifically for it. The GV60 is as peaceful as they come, starting with the Road Active Noise Control that reduces noise within the cabin.
On the driving front, we also got the electronic Limited Slip Diff and something called the Preview Electronic Control Suspension, which modifies the damping in response to the road surface. As far as it goes, this functionality functions by combining the front camera and navigation systems.
8. Wireless charging facility in the car
The system is operated by a charging pad that is fixed to the ground of a garage or parking area. In this manner, the driver can simply begin charging the battery while leaving the automobile parked on top of the charging pad.
Quite practical, the Genesis GV60 can also recharge external electronic gadgets thanks to its 3.6 kW V2L capability.
9. Handling
It is essential that a subcompact crossover SUV is enjoyable to drive if it wants to feel like a high-value offering in the marketplace against a variety of well-known competitors.
Because of its relatively similar prices to both competitors, it has an advantage over them. The handling of Genesis is excellent.
10. Crystal Sphere ambient lighting
Even if the Crystal Sphere might just be a fabulous interior segment to add to the car, it does seem rather nice.
The ambient illumination made of crystal spheres appears as the driver opens the door. The crystal sphere then rotates to reveal the shifter as soon as the automobile is started. Given that it has the same letters and buttons as a normal shifter; it is fairly easy to use.