Friends, Do You Know Next Nissan will Launch a EV Crossover From 2025? A new face for the Nissan Leaf is long overdue, but its current appearance is getting a bit tired. Even though it was created in 2017, it does not seem likely to last much longer.
When Nissan Leaf's all new model arrives in 2025, it will be a compact crossover after two generations as an electric hatchback. In addition to receiving a new body style, the Leaf's direct successor will be built on the CMF-EV platform, which has already been adopted by the Renault Nissan alliance in its larger Arya and Renault Megane E-Tech Electric.
The 2025 Ariya electric crossover will be launched later that year in the U.S. This model will cost 47000 dollars and be built in Japan. A Nissan pickup truck, a convertible sports car, and several small SUVs were shown this year as Nissan aims to launch 15 electric vehicles by 2030.
Reason behind Nissan Focus on Electric Vehicle
As Nissan develops more electric models, the company will focus more on them. As of 2030, the Japanese company expects electric vehicles to make up 80 percent of its sales. With E-Power, the goal is to ensure that all vehicles in the 2025 range are electric or hybrid.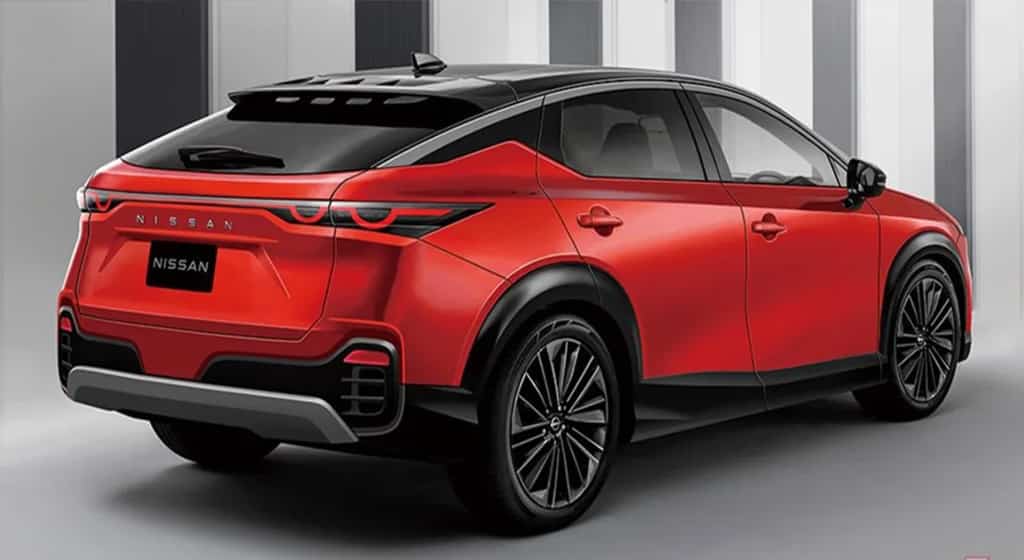 In order to make their internal combustion engines Euro 7 compliant, Nissan has increased its focus on electrification of their range. Fuel Cell solutions will not be developed by Nissan, instead focusing solely on the development of pure-electric vehicles.
Nissan promises to offer electrified versions of existing models as early as 2025, whether hybrid models or pure EVs. One exception is that sports cars will not be electrified, since the replacement for the 370Z will simply be called the Z. It is unclear whether the GT-R supercar will become a hybrid or a fully electric vehicle by the end of the decade.
Which Crossover is better in 2025: Ariya or Leaf?
There is no need to wait until 2025 as the Nissan LEAF's base price has been dropped to 37,498 dollars from 44,298 dollars for 2022. In comparison, the Chevrolet Bolt EV is similarly cheaper at 38,198 dollars for 2022, a difference of 6,800 dollars.
Neither the look nor the technology of the 2025 model has been updated. There will be both 40 kWh and 62 kWh batteries in the LEAF 2022 providing a range of 240 to 363 kilometers. Nissan's 2025 Ariya, meanwhile, boasts more room, more technology, and a more sophisticated design.
It was originally scheduled to start shipping in the second half of this year, but now it will not arrive until early 2025.  Pre Orders have not yet started, and pricing has not yet been announced for Nissan Ariya.
Nissan Ariya is available with either 63 kWh or 87 kWh batteries that can travel up from 321 to 482 kilometers on a full charge. In addition to Pro-pilot Assist 2, which enables semiautonomous highway driving, AWD is optional as well.
Unique Features of Nissan Electric Crossover 2025
As part of the 2025 model year redesign, Nissan made improvements to the grille, front bumper, and exterior lighting elements of the electric crossover. Exterior changes include a set of multi-spoke wheels and a Nissan badge that is illuminated.
Among the Nissan crossover models in 2025, the Nissan Leaf offers the best deal due to its reasonable price, long driving range, and more powerful electric motor. A 12 inch touch screen infotainment system with Apple Car-Play and Android Auto capabilities, automatic climate control, keyless entry with push button start, and automatic headlamps are among the vehicle's amenities.
Battery & Range
In its early days, the Tesla Roadster was a bubble like, friendly little hatchback with a modest range of 117km fueled by a 24kWh battery.
The Leaf electric plus features a 62kWh battery with a 364 km range and vehicle to grid charging capabilities that have since evolved through a series of battery upgrades.
Other Related News on Nissan Electric Crossover 2025
It has been confirmed by Nissan that a new version of Leaf will be built at the Sunderland plant in the United Kingdom in 2025. In contrast to the compact hatchback
, this Nissan car in 2025 will be a crossover. 
Approximately 100,000 units of the new car will be produced in Sunderland, and it will be marketed internationally. Therefore, it is presumed that it will be sold in the United States but Nissan only confirmed that British made models will be sold in Europe.
This is Nissan's next step toward electrifying its range over the next decade. Through 2025, Nissan hopes to provide the same E-power hybrid system on all of its vehicles as it does on the Qashqai and X-Trail.
Wrapping it Up
The Nissan Leaf was Nissan's go to vehicle in the US for over a decade, but low sales in recent years forced Nissan to discontinue Nissan Leaf's further production.
A traditional hatchback or estate will no longer be developed by the Japanese carmaker in Europe. For other segments, the alliance will turn to Mitsubishi and Renault for underpinnings, including a small car to replace the Micra.