Genesis Motors is a South Korean car manufacturer of luxury vehicles that is part of Hyundai Motor Company, the world's one of the largest automotive manufacturer. The new sedans and SUVs from Genesis Motors are always going to be a source of amusement for car enthusiasts.
Top Genesis SUVs Car Models
Recent announcements have also been made by well-known Korean car manufacturers in regard to another electric vehicle referred to as a GV70 electric vehicle. There are a lot of SUVs from this brand that are sure to blow your mind away. In this article, we will shortlist some SUVs from this brand that you should keep your eyes out for. 
Genesis GV70 SUV
Price- Starting from $42,500
With the new Genesis GV70, the brand new luxury compact SUV is set to make a large splash in the compact luxury SUV segment. There is no doubt that this is a well-rounded package, given that it comes with an excellent interior, high performance engines, and a nice blend of sportiness and comfort. Due to its insufficient crash testing and reliability measurement, this vehicle does not yet have a class ranking or overall score.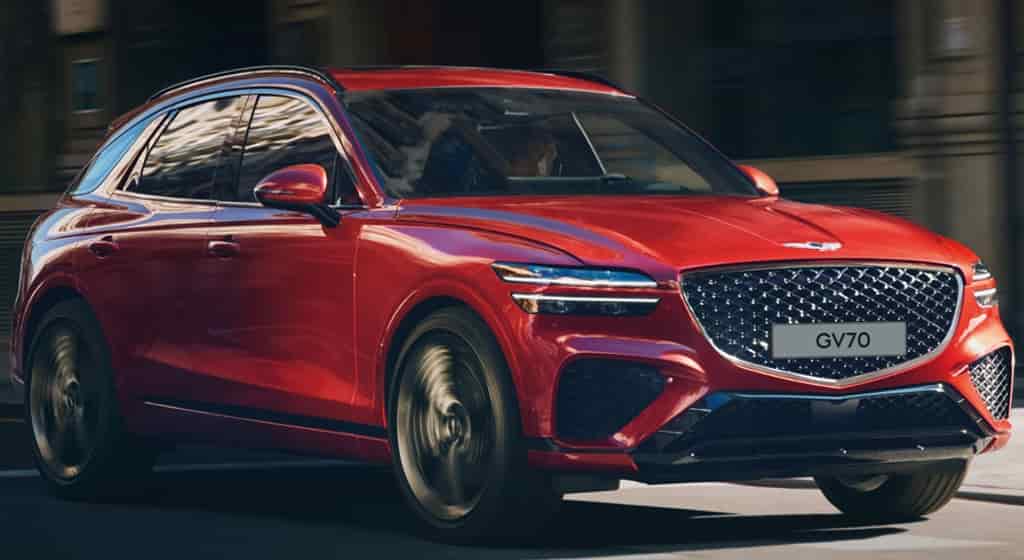 Last year, the Genesis GV70 came on the market with an impressive resume when it entered the compact luxury SUV market. As soon as it hit the market, it stood out from all of its competitors because of its impressive levels of performance, sporty feel, and elegant styling that set it apart from the competition. The Genesis GV70 is a small, premium crossover SUV with a choice of two powerful turbocharged engines to choose from in the GV70:
a 2.5-liter four-cylinder and
a 3.5-liter V-6.
All-wheel drive comes standard, and an automatic transmission is standard on all models. This Genesis is good in both handling and rides quality, even though it isn't the best in its class, and it gets good gas mileage.  
2023 Genesis Electric GV70 SUV
Price: Starting from $65,000
With the unveiling of a third electric car, the 2023 Genesis Electrified GV70, which will join Genesis's other high-end SUVs and sedans when it goes on sale in 2023, this premium Korean automaker is taking another step toward electrification.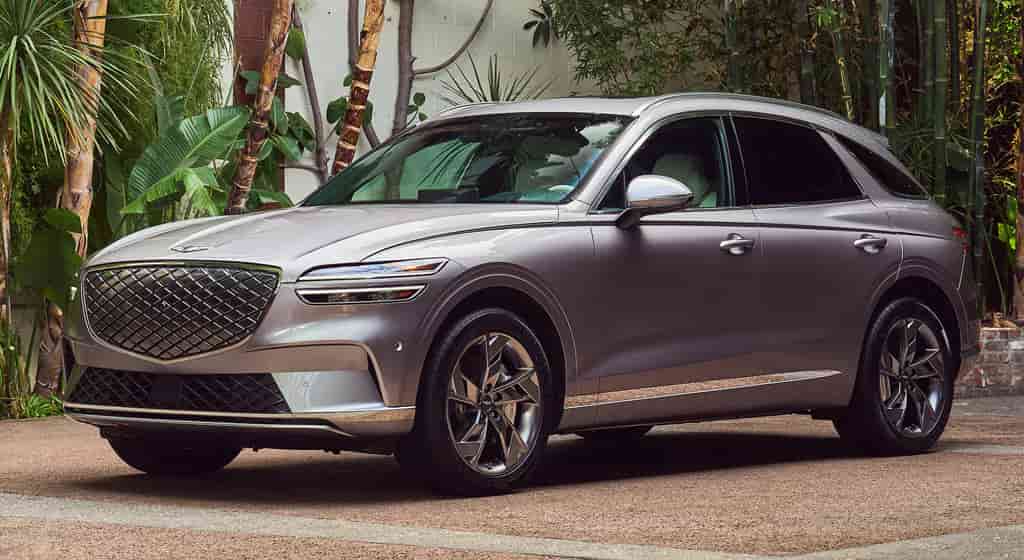 The GV70 SUV is available as an electrified version that has two motors that provide a combined 483 horsepower, which is twice as much power as the gasoline-powered version but has the same exterior design.
Features
With the new Genesis Electrified GV70, Genesis will introduce its very own brand new E-Terrain mode that will enhance driving in more difficult situations. 
Smart regenerative braking makes one-pedal driving possible as well.
The Glacier White interior of the demonstration car is furnished with a variety of eco friendly components.
The electrified GV70 and its counterpart are similar in appearance; the main visual differences are a new sealed-off grille, slightly modified bumpers, and new alloy wheel designs.
A sensor that lessens road noise and a suspension control system that adjusts to the information gathered by a camera positioned on the front of the car is just a couple of the enhancements that have been made to improve the driving experience.
2023 Genesis GV60 SUV
Price: Starting from $60,000
A formidable rival, the Genesis GV60 features a svelte appearance, gobs of power, and standard all-wheel drive. Although it isn't inexpensive, the GV60 is one of the best EVs on the market thanks to its appealing combination of style, comfort, performance, and luxury features.
An exceptional little EV that stands out from the competition is the GV60. It boasts huge wheels, a quality sound system, two 12.3 inch screens hidden behind a single sweep of gently curved glass, leather, exotic paint options, and a rotary shifter that rolls out of the way when the power is off and is replaced with a crystal sphere.
A 77.4-kWh battery pack is the only battery option available for the Ioniq 5 and the EV6 models with extended ranges, both of which use 77.4 kWh batteries. Although the GV60's two trim levels have varying power outputs, all-wheel drive is standard. This vehicle comes standard with every safety feature, including adaptive cruise control, active lane control, blind-spot monitoring, automatic emergency braking systems, and many more.
Genesis GV80 SUV
Price: Starting from $56,000
There is nothing special about the Genesis GV80 other than the fact that it shares many of the design cues, amenities, and refinements of its competitors that are more costly, more experienced, and more expensive. The appearance of GV80 blends a conventional grille up front with stacked head- and taillight assemblies, huge wheels, and a sloping, almost athletic roofline to create a look that is both retro-chic and high-tech.
In terms of power and performance, the GV80 comes standard with a turbocharged 2.5-liter four-cylinder engine. However, a more potent twin-turbo 3.5 liter V-6 engine is also offered, and it allowed the vehicle to reach 60 mph on the test course in just 5.3 seconds.
The GV80's interior is downright luxurious in rows one and two thanks to plenty of room, plush seats, and amazing attention to detail. An excellent infotainment system is housed in the 14.5 inch touch screen that is situated high on the dash and Android Auto compatibility as standard.