The upcoming 2024 Toyota 4Runner would be redesigned because its current design is considered outdated. Being the fifth generation and outdated performance (aged V6 unit with 4.0 liter capacity and 5 speed transmission), the current 4Runner is considered in crucial need for a redesigned work. Hopefully, Toyota would be smart enough with their upcoming updates.
Redesigned Project for 2024 Toyota 4Runner
The 4Runner has been considered a fantastic and impressive midsize SUV, but the obsolete technology puts the vehicle behind. First launching in 2009, the car starts showing a decade-worth of aged features and abilities. For the 2024 model would include the TRD Pro and also hybrid offering. For the 2024 model, the 4Runner is set as the sixth generation of the 4Runner.
Exterior Design and Interior Cabin of 2024 Toyota 4Runner
Since the launch in 2009, there has only been one update happening. It means that 2024 Toyota 4 Runner has been using the same style for years – up to 7 or even 8 years. Even with the redesigned project, the overall style would stay. It means that the exterior would still be 'old-school' but with better capability and rugged styling.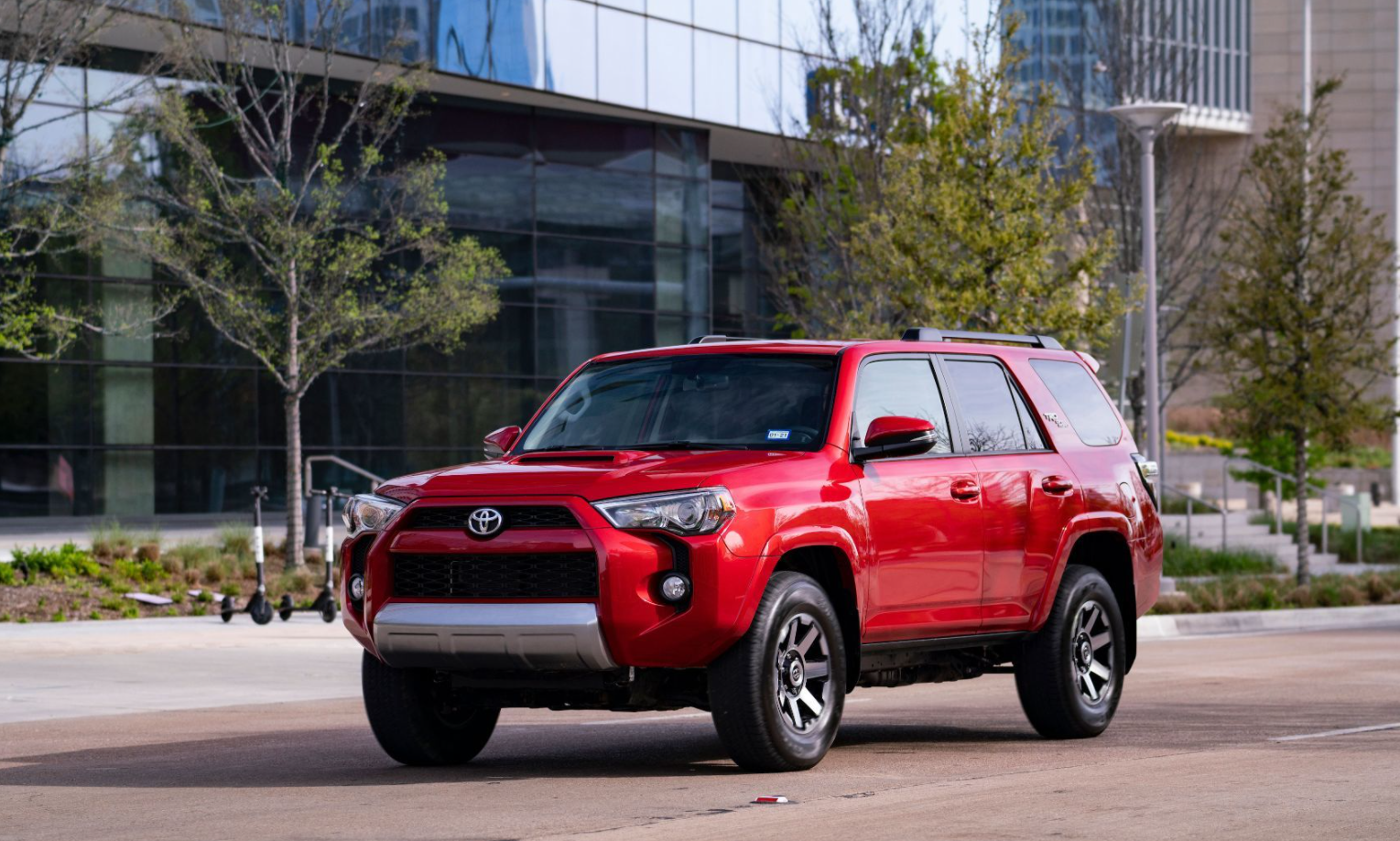 The TRD Pro would include extra upgrades, like Fox shock absorbers, TRD shock absorbers, and TRD front springs. There would also a special TRD Pro roof rack and also improved skid boards. There would be unique color picks and also grid design.
For the interior cabin, the hard plastic seriously needs to go. If you take a peek to the current design, it's obvious that 4Runner has shown its age. The control panel is outdated. Although the interior is still durable with excellent quality of construction, the 4Runner is in need of improvements. Cabin may not be overly attractive, but it is roomy and also functional. The standard model alone is able to carry 5 people, while there is always an optional pick for a third row. The driving position is accommodative and high, offering perfect visibility for all directions.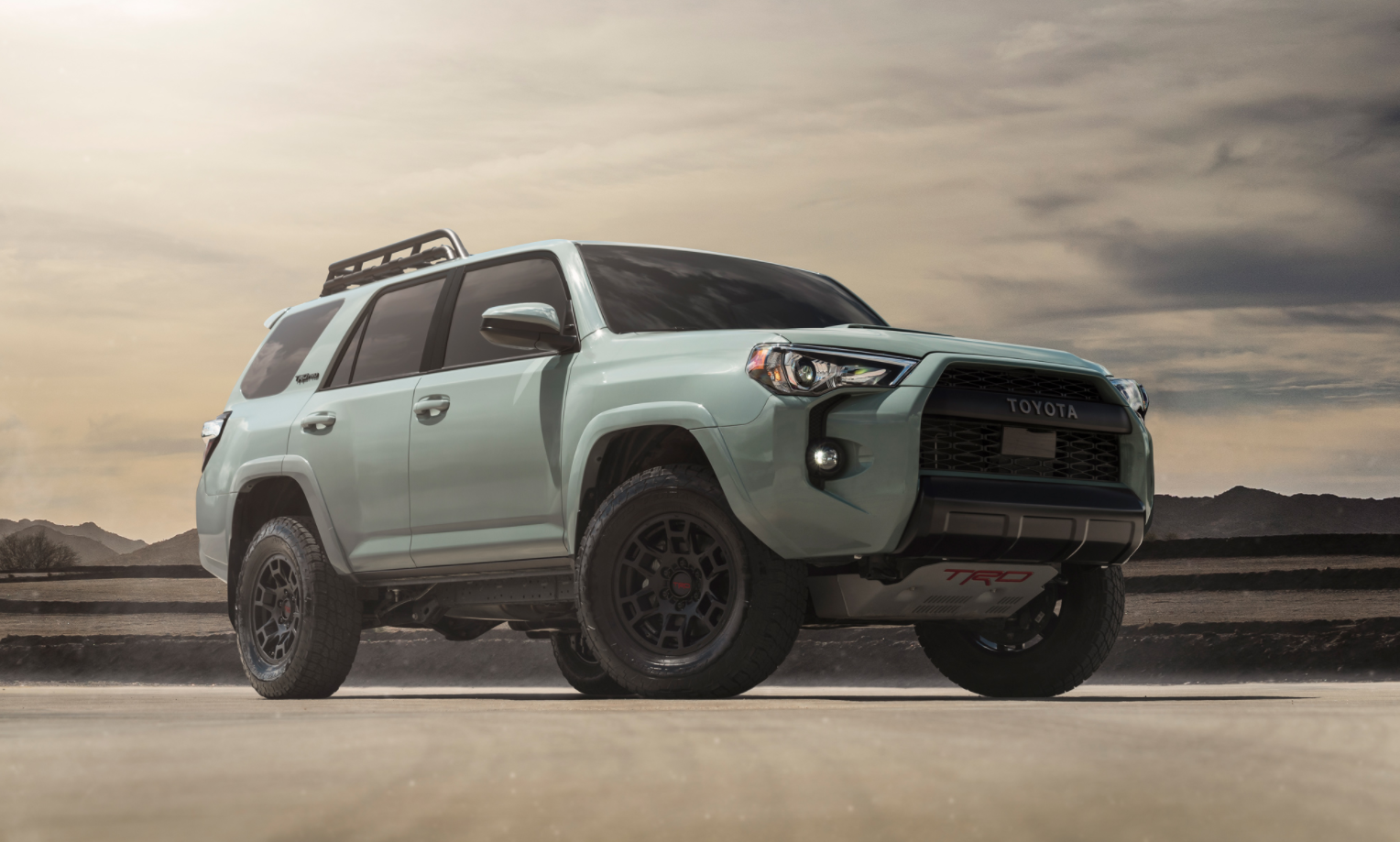 Expect new features like dual zone AC, power seats, power windows, and infotainment system among some of the improved features. There is nothing grandeur or much, but it should be enough. But Toyota needs to be serious about 4Runner's update because it is definitely behind some of the worthy competitors, including Nissan Murano. It is able to add extra luxurious features without affecting the price.
Updated and Improved Transmission for Toyota 4Runner 2024
The current 4Runner is using auto 5 speed transmission, which isn't impressive at all. For the 2024 Toyota 4Runner, the redesigned project would include the improved transmission. There would be auto 8 speed transmission. It would be best if there can be manual 10 speed transmission (like the one incorporated by Ford Bronco). With better transmission, fuel economy would be better and lower emission can be expected.
The Return of TRD Pro 4Runner
The TRD Pro has been designed as Toyota's off-road performance. It's a good thing that Toyota offers TRD Pro as one of the available trim. It would join Sequoia and Tundra. The TRO Pro would include upgraded skid plates, suspension, wheels, and others.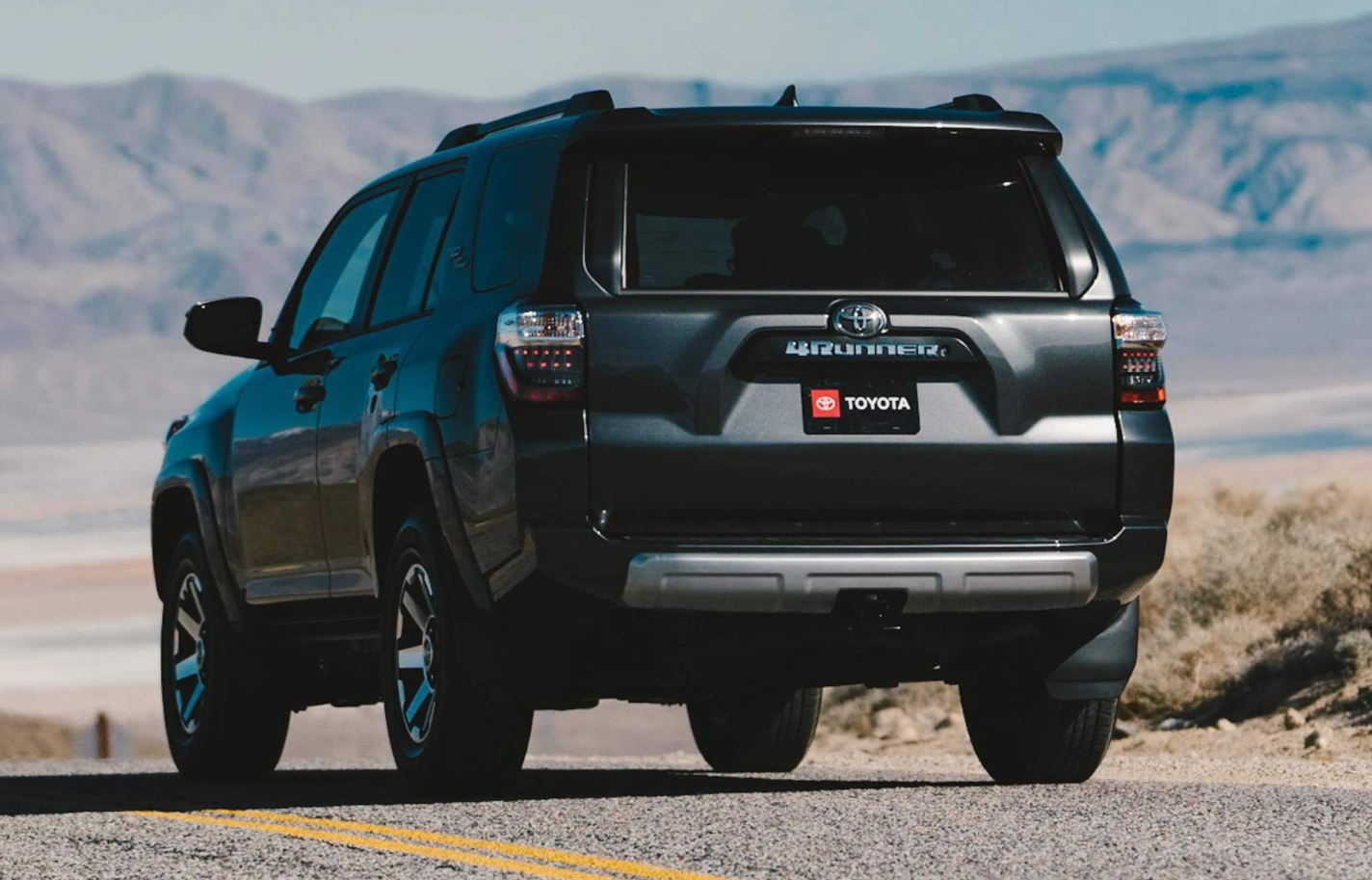 Powertrain and Performance of Toyota 4Runner 2024
The upcoming 2024 model would be coming with V6 unit of 4.0 liter capacity, generating 270 hp. The basic standard would be rear wheel driving system, but there is also a four wheel driving system. Details are still unclear, so we should know more once the company provides one.
Price and Release Date for 2024 Toyota 4Runner
The price is expected to start from around $40,000, which would put the vehicle in competition with Ford Bronco and Jeep Wrangler. It seems just right with the updated performance and redesigned project. The release date may take place in around 2023 although the date is unclear, so we should know more about 2024 Toyota 4Runner.
Gallery of 2024 Toyota 4Runner Updated Plans, Design, TRD Pro 4Runner Return